Indictment Shows Hell's Angels Riding On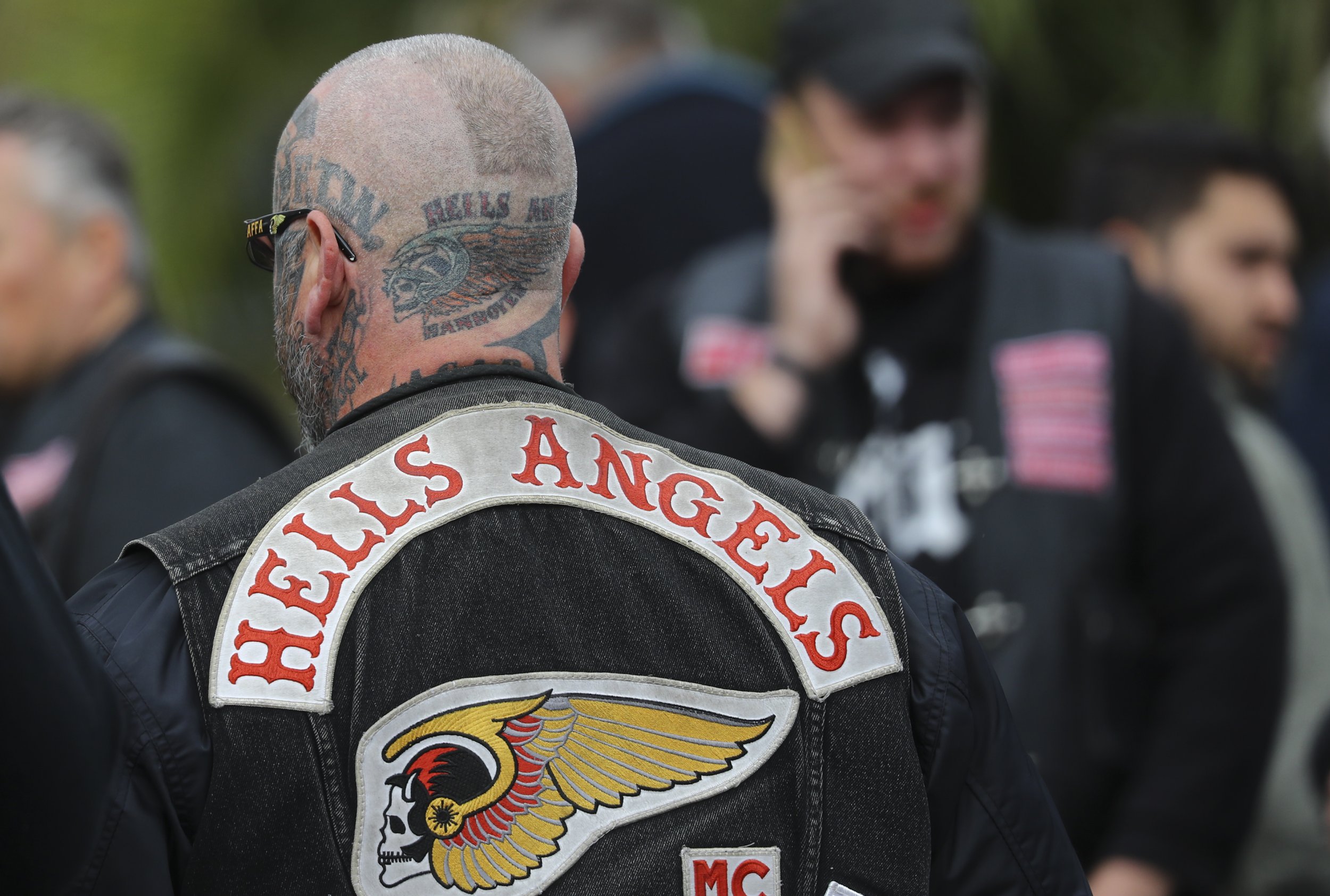 Half a dozen Hell's Angels members were arrested north of New York City on Thursday and charged with trafficking cocaine and methamphetamines. A 21-page indictment in the case shows the infamous motorcycle gang is active and dangerous and still living up to its motto, "Angels Forever, Forever Angels."
Federal prosecutors said the six men, including the former vice president of the New Roc Hell's Angels, also made money through extortion, prostitution and the sale of contraband cigarettes in three counties in the Hudson Valley between 2008 and 2014. The New Roc crew even allegedly attacked a rival motorcycle gang member with a hammer in a fight reminiscent of both battles in California in the 1960s and the shootout between rival gangs in 2015 that killed nine people in Waco, Texas.
"The Hell's Angels are the envy of every other motorcycle gang in the world," says Jay Dobyns, a retired Alcohol, Tobacco and Firearms agent who went undercover to become a Hells Angel member in Arizona between 2001 and 2003. "The motorcycle gang culture is not all that different from the traditional street gang culture. They fight over territory, like Crips and Bloods going to war in L.A. over a street corner."
Hell's Angels crews have also learned to keep a low profile when committing crimes, in order to avoid drawing attention in their communities and from law enforcement. "The routine response after an arrest like this is the community says, 'Wow, I didn't even know these dudes were around,'" Dobyns tells Newsweek. "From my experience, when we were sent to do dirty work, we were told not to wear your cut," says Dobyns, using a slang term referring to the patches worn on a member's vest or cut-off.
There are about 800 Hell's Angels members in the U.S., spread over 92 chapters in 27 states, and up to 2,500 worldwide, according to the U.S. Department of Justice, which also says members sell drugs and are involved in other criminal activities ranging from motorcycle theft to murder.
"Violent gangs such as the Hell's Angels often use violence and intimidation as a means to establish themselves or protect their 'turf,'" FBI Assistant Director William F. Sweeney Jr. said in a statement on the New Roc arrests, which were made Thursday. "In this case they allegedly used those tactics by attacking a rival gang member with a hammer in the middle of a restaurant and placing innocent people in danger."
Members of the New Roc Hell's Angels, like others in chapters throughout the U.S., wear the "winged death head" emblem, attend regular meetings that they call "church" and send their chapter presidents to larger regional meetings, according to the indictment. "The New Roc HA Chapter also raised money from the sale of support gear at parties, including items such as t-shirts and stickers," the indictment states. "Funding for the enterprise was also generated through illegal activities, as members and associated engaged in illegal activities pay a percentage of proceeds of…criminal activities to the Chapter and leadership."
While the Hell's Angels members often deny being part of a criminal organization, experts who study the group say club leaders never denounce or distance themselves from arrested members. "I ride a motorcycle, lots of people ride motorcycles, but the gangs openly boast and call themselves outlaws. They're proud of that," Julian Sher, a Canadian investigative journalist who has written books about motorcycle gangs, tells Newsweek. "Not every member is involved in criminal activity—it's a myth that you have to commit a crime to get into the Hell's Angels—but they are a criminal gang because they tolerate it and they facilitate it."