Indigenous Peoples Day Will Replace Columbus Day in Los Angeles County by 2019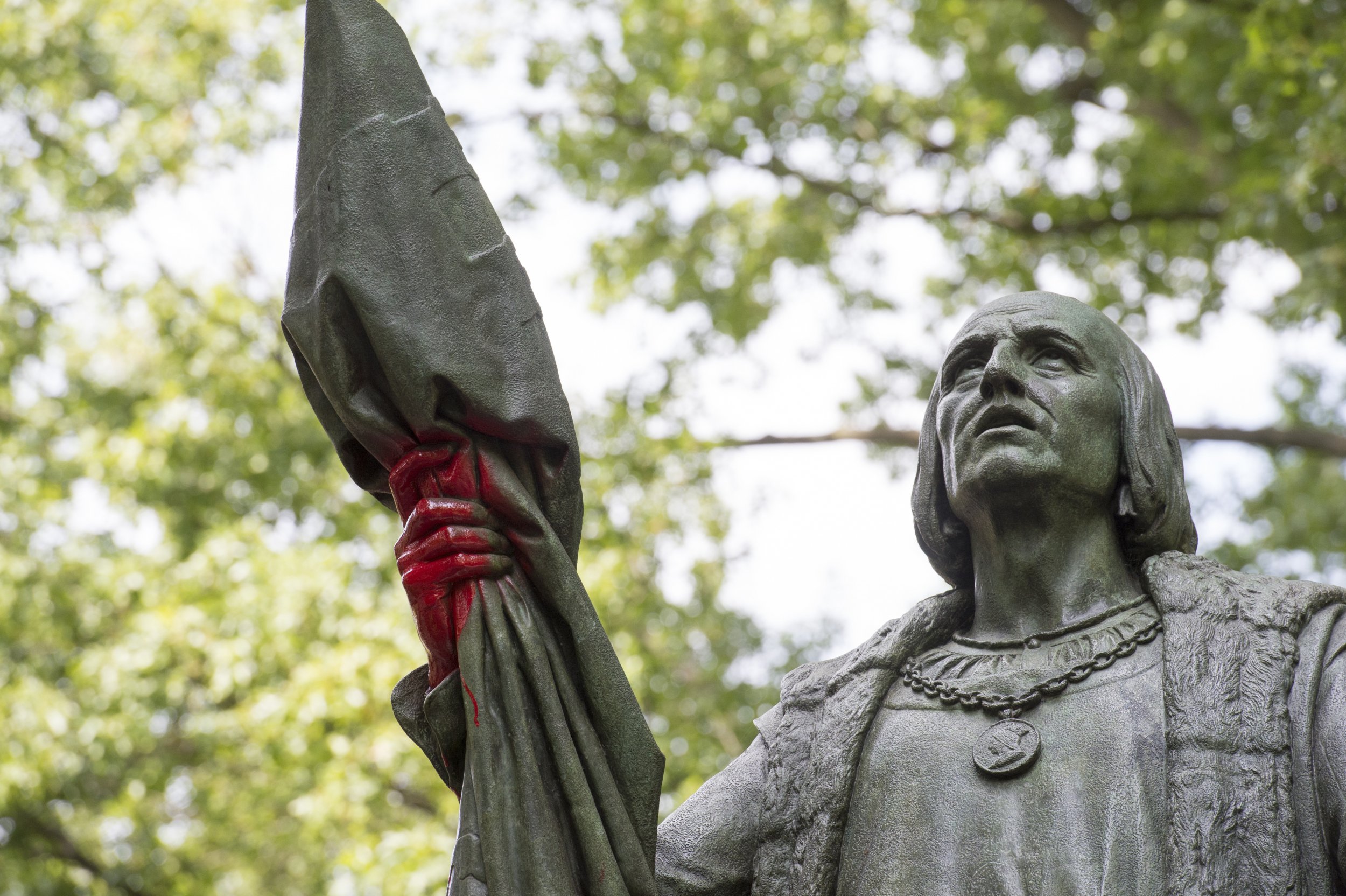 Indigenous people will finally get their day — and Christopher Columbus will lose his — in Los Angeles County, which approved a new holiday to honor the people dishonored by the old holiday.
By a 4-1 vote, the county's Board of Supervisors ordered the day of remembrance renamed by 2019, will change all references in official documents and calendars, and urged school boards to do the same.
"Hopefully (it) will begin to ease some of that pain and give the recognition to the indigenous people that they deserve," L.A. County Supervisor Janice Hahn said after the vote, which also set aside October 12 as Italian Heritage Day.
The city of Los Angeles had passed a similar resolution in August by a 14-1 margin, after Councilman Mitch Farrell, who is also a member of the Wyandotte Nation tribe, accused Columbus of "extreme violence."
The lone "no" vote came from a councilman who called it a "slap in the face" to Italian-Americans.
Columbus Day holidays have increasingly been divisive as some Native American descendents argue that the holiday commemorates the beginning of one of the world's greatest genocides, the slaughter, relocation and forced assimilation of millions of indigenous Americans who were living on this continent when Europeans landed.
But supporters say honoring the explorer pays tribute to the contributions of Italian-Americans. The L.A. County motion sought to appease both groups by taking Columbus out of the equation, but also giving Italian-Americans their own day.
Columbus Day was established as a federal holiday in 1937, and it celebrated the supposed founding of America by Christopher Columbus, the Italian explorer whose trip was financed by the Spanish monarchy. He did not actually find America, scholars later learned, and landed in the Bahamas in 1492. He would later return to the islands, where he enslaved and exported natives.
Giovanni da Verrazzano, an Italian who sailed for France, was actually the first European explorer to make it to the mainland. He remains honored with a bridge across New York Harbor.
San Francisco, Seattle, Albuquerque and Denver are other cities that have opted to replace the controversial holiday with one celebrating Native Americans instead. Alaska, Hawaii, Oregon, and South Dakota do not officially mark Columbus Day.
In New York City, home of one of the largest Columbus Day parades in the world, Mayor Bill de Blasio has created a commission to examine whether the landmark statue of the explorer near Central Park should be removed, renamed or reinterpreted.