Indigenous Women Forcibly Sterilized in Canada as Recently as Last Year: Lawsuit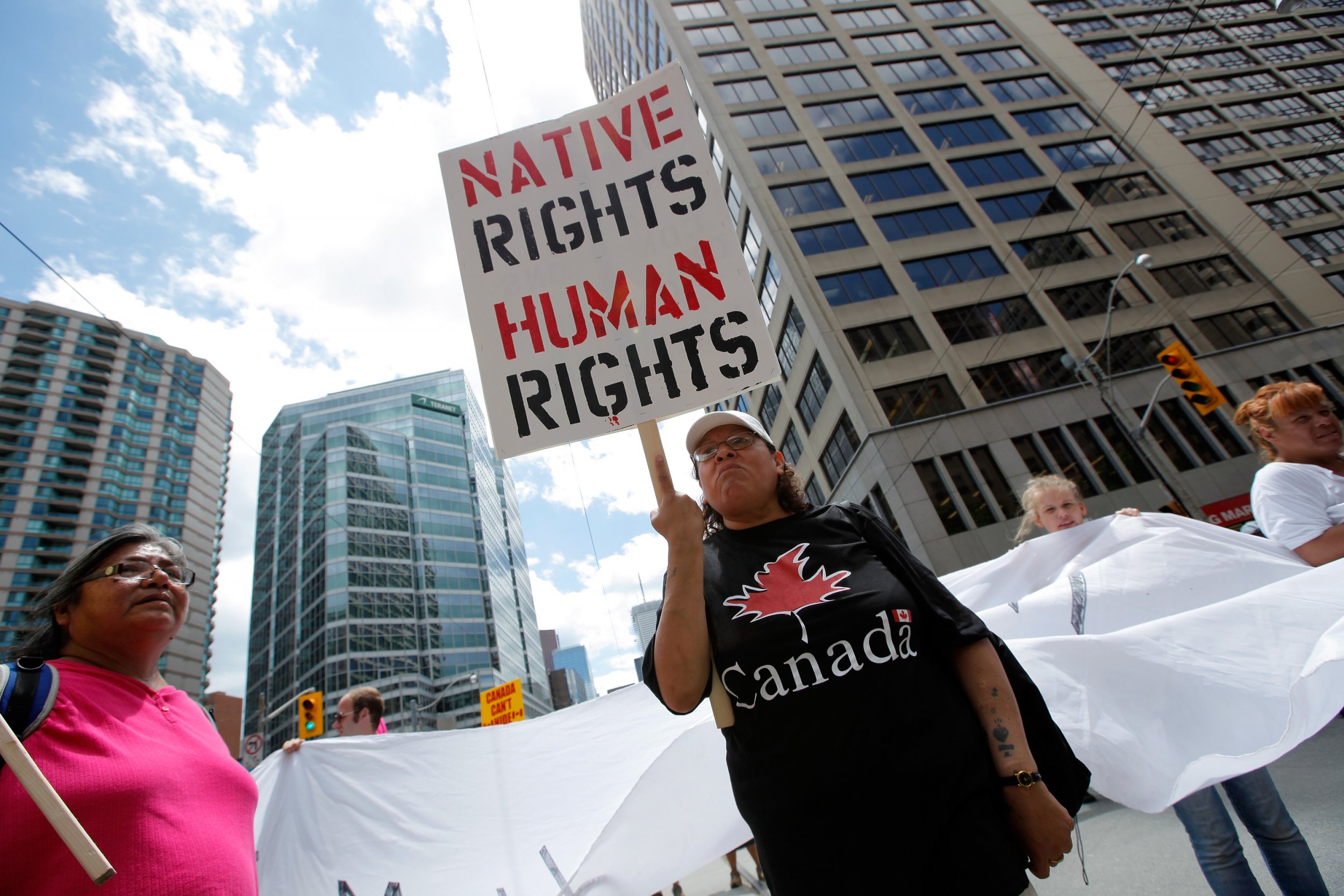 Indigenous women in Canada were "coerced" into sterilization while "in the throes of labor," as recently as 2017, according to a lawyer who works with the women.
More than 60 indigenous women in Saskatchewan said they were forced into sterilization over the last 20 to 25 years—many during labor, Alisa Lombard, an associate with Maurice Law, the first indigenous-owned national law firm in Canada, told CBC Radio's The Current.
Most said they were told the procedures were reversible, said Lombard—who is representing the women in a proposed class-action suit against physicians, the regional health authorities, the province of Saskatchewan and the government of Canada. Each woman is claiming roughly 7 million Canadian dollars ($5,293,000) in damages.
"In the throes of labor...they would be approached, harassed, coerced into signing these consent forms," Lombard explained. In some cases, health professionals told women they couldn't leave, or even see their babies, until "their tubes were tied or cut or cauterized," she said.
Many women experienced serious mental health problems after sterilization, according to Lombard. "Many have had bouts and persistent depression, anxiety—many are no longer with us because of those ailments and those circumstances," said Lombard.
Senator Yvonne Boyer—who previously investigated claims of forced sterilization in the Saskatoon Health Region—believes the practice likely occurred far beyond Saskatchewan. Her 57-page report—co-authored with physician Judy Bartlett—detailed "scare tactics" allegedly used to pressure women into consenting.
"If it's happened in Saskatoon, it has happened in Regina, it's happened in Winnipeg, it's happened where there's a high population of indigenous women," she said in an interview with CBC Radio.
The Saskatoon Health Region did not immediately respond to Newsweek's request for comment.
In the meantime, Amnesty International Canada has called for a special representative of the federal government to hear Indigenous women's stories of forced sterilization, CTV News reported.
Amnesty gender-rights campaigner Jacqueline Hansen told the station that news of recent sterilizations has been a revelation to many. "It just shouldn't be happening, and those who have experienced this need to see justice," she said Monday.
The human rights group wants to bring the issue to this month's United Nations Committee Against Torture, the station reported.
"The issue of forced sterilization of vulnerable people, including Indigenous women, is a very serious violation of human rights," Indigenous Services Minister Jane Philpott told The Canadian Press. The emerging stories of the practice, she said, are "frankly horrifying."