Indigo Technologies Wants to Make Lightweight Electric Cars for Gig Economy Workers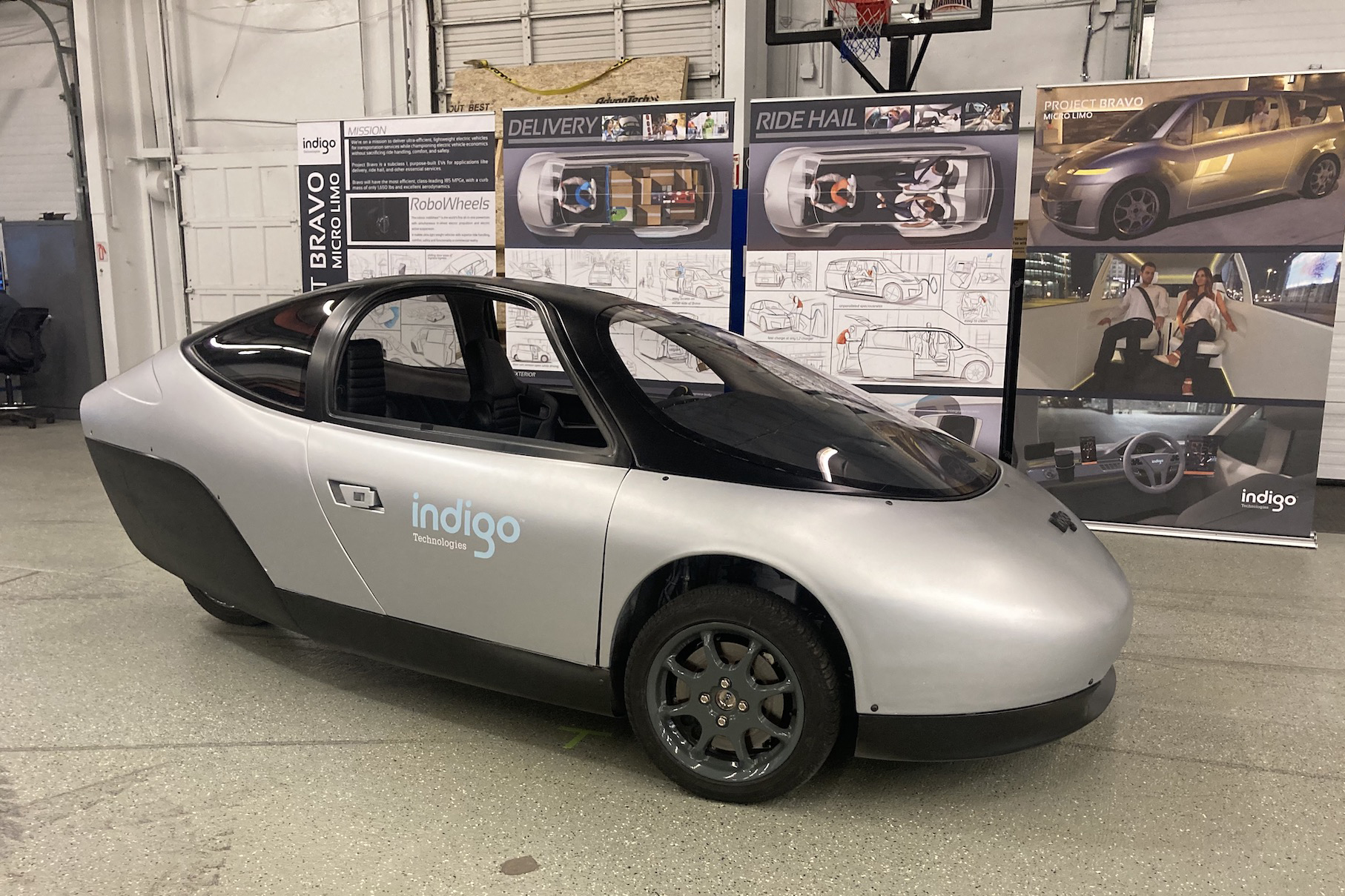 In the ever-growing and competitive electric vehicle market, most startups are targeting the luxury market first with progressively declining price points as they sell more units.
But Indigo Technologies is taking the opposite approach, seeking to undercut the competition and defining their market for those who use their cars as a daily income source.
Based out of Massachusetts, the company is working to bring two vehicles to market over the next five years that are intended primarily for gig economy workers. They intend to make cars that benefit the Uber driver, the Amazon Flex worker, the Instacart shopper and everything in between.
The company's one-seater, dubbed Project Alpha, has 58.3 cubic feet of cargo space and is intended to get somewhere between 150 to 215 miles of range on a single charge.
Indigo plans to release Project Alpha sometime in 2023 with a target price of $19,500.
Project Alpha's four-door cousin, Project Bravo, boasts 106 cubic feet of cargo space and a company-estimated range of 130 to 200 miles.
Bravo is currently slated for a 2024 release at an estimated price of $23,500.
In a recent interview with Newsweek, Indigo Technologies' chief executive officer Will Graylin said that the key innovation in Indigo's car is the development of a suspension system that provides a comfortable ride as urban area gig workers traipse across the city, running into potholes and other bumpy obstacles.
"We've literally reinvented the wheel in such a way that we've created the world's first propulsion suspension system right in the wheel," he explained.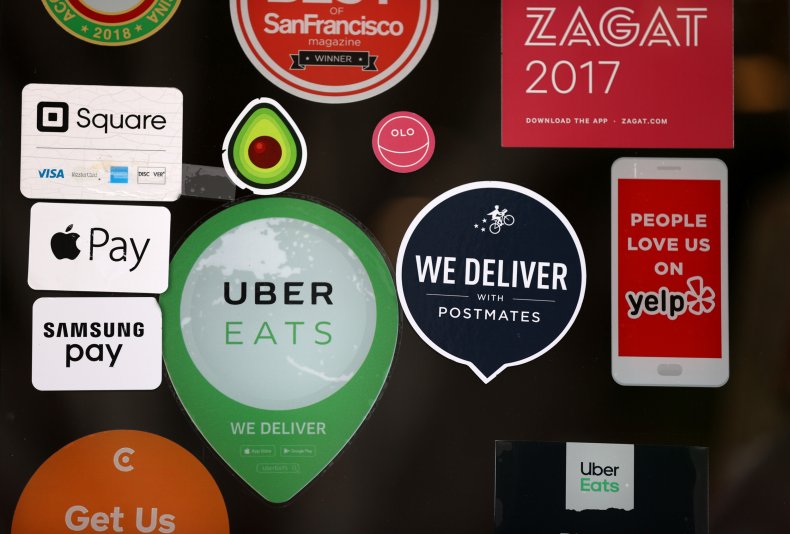 Called the "Super Wheel," Graylin says that the active suspension technology allows the driver to control each corner of the vehicle. Going over bumps is no longer an issue, creating what he calls a "magic carpet ride."
"Every single wheel that's touching the ground will have the ability to raise up when it hits a speed bump and push down if it hits a pothole without the rest of the vehicle dipping or bumping up," he argued.
He explained that two arms attached to each wheel are connected to a micro computer that senses the motion of each wheel, pushing down or pulling up a wheel 100 millimeters (almost 4 inches) based on the obstruction.
As a way to bring the cost down and taper its environmental impact, the cars have a relatively lightweight carbon fiber build. The Alpha has a projected curb weight of 1,210 lbs.
The company plans to maximize the environmental savings by putting the car through different duty cycles, currently estimating it at two or three cycles with a battery swap at the end of each cycle.
"If we can make a vehicle last between 10 to 15 years, we think that (the car) would have served its purpose significantly," Graylin said.
That may sound like a short amount of time for the average commercial vehicle, but for Indigo, the cars are being built to be driven for more miles per day than the average commuter.
According to the Federal Highway Administration, the average American drives about 14,500 miles per year. "When you're talking about gig economy drivers, a lot of them are driving 50,000 to 60,000 miles per year," Graylin said.
For Indigo, lowering a driver's average cost per mile is a high priority. Currently, with an average internal combustion, the company estimates that the average cost per mile is more than 50 cents.
Graylin believes that Indigo's EVs, made for a gig economy worker, built with efficient materials and requiring less maintenance, will reduce their cost per mile to about 2 cents per mile for electricity versus 12 cents per mile for gas.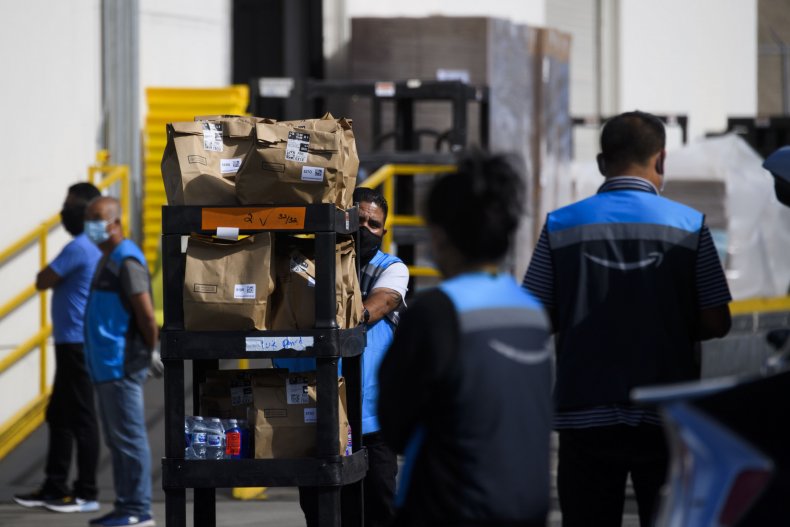 As far as safety, he says that the company is exploring ways to keep their lightweight build without sacrificing impact standards.
"We are looking at the structure a little bit more differently in terms of how we keep lightweight vehicles rigid and strong utilizing more composite materials that can be produced in lower cost ways compared to the traditional ways of manufacturing," Graylin explained.
He added that the company is considering advanced driver-assistance systems, as well as testing placements of standard front and side airbags.
After a crash, Indigo wants to offer drivers service centers to repair and replace parts. The goal, Graylin says, is to make parts easier to replace than the average car.
"Our goal is to go back to...the old Volkswagen Beetle days where you can bolt on and bolt off parts," he said. "It's much easier for repair people and makes it much less costly to repair. (We will) put sensors in other places where it's not easily damaged with fender benders."
The company is still in pre-production mode, with capital still needing to be raised and staff to be brought on board. Having raised about $110 million to date, Graylin is confident that their production targets will be met.
They're currently considering proposals from several manufacturers to use their spaces for early production. For larger-scale production, talks are ongoing with Roush and Magna International, an investor in Indigo.
With executives with experience at Uber, Audi and BMW, Graylin says that the company can source parts and build vehicles in their given timeline.
He's also confident about the future for another reason: He's spent a day as an Amazon micro hub delivery driver. At the end of that day, having driven 113 miles, he was paid $68. The math, he says, doesn't work out in the driver's favor when gas and other costs are factored in.
It cost him over 50 cents per mile when all the costs of doing business are added up.
That equation cuts to the core principle of what the company wants to provide to urban drivers who work for Amazon and Uber and are responsible for their vehicles.
"Our job is to figure out how we, within these cities, set up operations so that we can provide mobility as a service to these drivers," Graylin argued.
Indigo is currently on the hunt for $250 million in Series C funding. The company is also considering going public next year.
One roadblock that the company is overcoming slowly, he says, is convincing people of the worthiness of the technology and what it means for suspension systems in the future. Graylin calls the company's suspension developments "system-level thinking" that uses that same amount of energy and components for the propulsion system.
"We're using the exact same components to create an up-and-down ride adjustment in real time with no additional cost," Graylin said. "That is a true breakthrough. And why wouldn't the future of mobility, if you want any level of comfort at all...go in this direction?"