For many retail investors, Fear of Missing Out will mean Lights Out for their portfolio if they bought GameStop at an inflated price and hold the shares long-term.
GameStop appeared to be a middling or even fading company that sells physical copies of video games at increasingly irrelevant shopping malls. Yet, the company's shares soared to $483, or 18,693.77% above the 52-week low of $2.57. The stock closed Thursday at $193.60, down 55.8% from its high.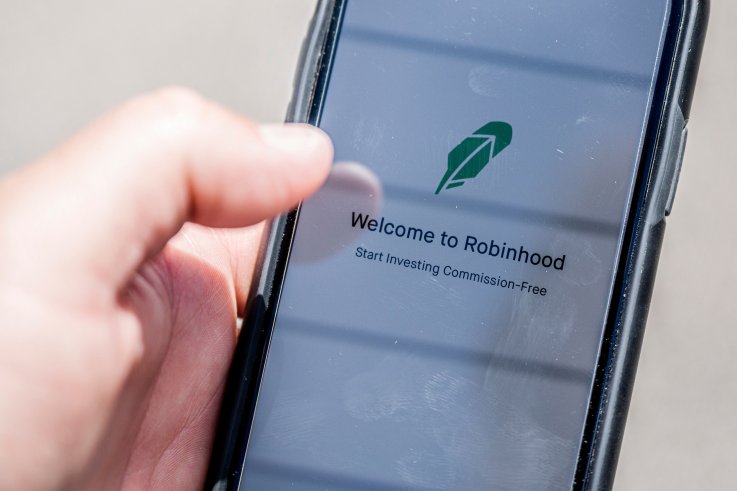 The Robinhood investment app is seen on a smartphone screen in this photo illustration on June 24, 2020 in Washington, D.C.
JIM WATSON/AFP via Getty Images
"Right now, it's all about trading," Dave Sekera, chief U.S. market strategist for Morningstar, told Newsweek.
Sekera said there is a lesson in short-selling to be learned from this phenomenon.
"I don't think this ends up changing the structure of the market at all," Sekera said. "But I think short-sellers will have to develop a much better understanding of how a short-squeeze can be crowd-sourced."
He said he couldn't comment on the stock's valuation, but noted that the price will eventually return to what long-term investors see as fair value.
"Short-squeezes are nothing new, as institutional investors have played this game for years," he said in a research note. "What's new are the players: Crowd-sourcing among individual investors has led to a lightning-fast evolution of the traditional short-squeeze play. Short investors were carried out on stretchers."
Another analyst said those who engineered the stock's rise knew what they were doing.
"I think this was a sophisticated operation on the part of the more knowledgeable participants," Dr. Richard Smith, CEO of The Foundation for the Study of Cycles, a non-profit research institution based in Pittsburgh, told Newsweek.
"It's fused with a sense of disenfranchisement and a stick-it-to-the-man fury," he said. "But I believe a majority of the people who took a position (in the stock) based on what was happening are not going to end up making money. I hope they didn't take crazy positions—some said they put all they had into the stock. I hope they didn't have much."
Smith said some hedge funds game the market and treat it like a casino, but it's unclear what reforms might stem from the episode.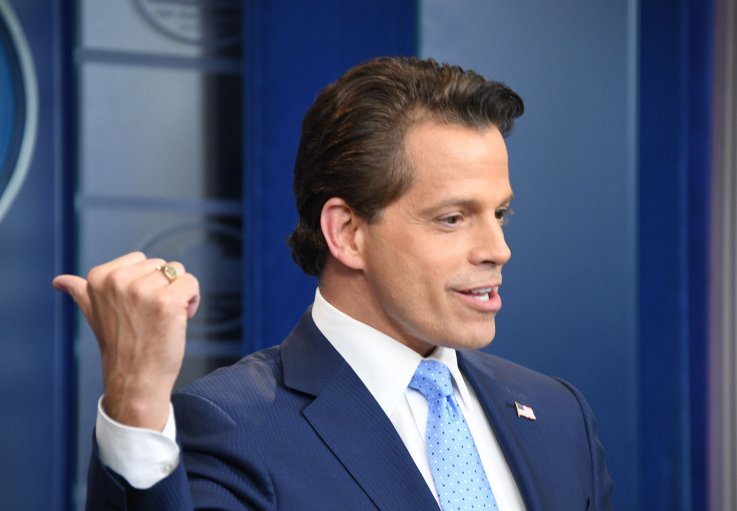 Anthony Scaramucci, Donald Trump's former White House communications director, is a millionaire former hedge fund investor.
JIM WATSON / AFP/Getty Images
The stock's sudden and unexpected rise appears to be a case of the amateurs out-smarting the Wall Street pros.
Retail investors, or individuals who buy and sell stocks on their own, communicated on Reddit, a social news aggregation site, and found a way to make money. They did nothing illegal. An unknown number of individuals bought shares and drove the stock of an obscure company to an unimagined—and based on fundamentals—unjustified high.
Individuals purchased large amounts of GameStop's shares, driving up the daily trading volume and squeezing short-sellers by bidding up the stock's price. This forced some short-sellers to close their positions by buying back the shares they had shorted. Such action can further drive a stock's price higher.
In short, the amateurs turned tables on short-sellers and beat Wall Street at its own game.
"They exploited a flaw in the system and I don't begrudge them that," Smith said. "My hope is that it brings more scrutiny of what I think are the unhappy dynamics in the way capital markets are structured. I hope regulators will encourage more transparency in the market."
The downside: Those who were late to the game and bought the stock at an inflated price thinking it was a sound investment will be crushed when the price collapses. The decline from the high has already begun—and is likely to continue.
However, Wall Street hedge fund managers believed they could make money by shorting the stock, and without the intervention of hordes of amateurs, they were probably right.
In short selling, a trader sells borrowed shares to those willing to pay the current price. The bet: The price will fall, and the borrowed shares can be replaced in the future at at a lower cost. If so, the trader pockets the difference between the original higher price and the lower current price.
Prior to this week, GameStop's stock had attracted little attention. Wedbush Securities set a $16 price target for GameStop, an estimate of the stock's fair value. Analysts tracked by FactSet pegged the stock's fair value at $13.44, and that was boosted because Telsey Advisory Group last week raised its price target to $33 a share.
In response to record trading volume and the stock's high price, some firms, including Robinhood Markets, on Thursday restricted the trading of GameStop's shares. The action prompted at least one lawsuit.
In a lawsuit filed Thursday in New York Federal Court, Brendon Nelson, a Massachusetts resident, alleged that Robinhood blocked users from using its service by restricting GameStop trading. The lawsuit, which seeks to become a class action, alleges that Robinhood violated Financial Industry Regulatory Authority guidelines that require it to "make every effort to execute a marketable customer order that it receives promptly and fully."
Robinhood, which has characterized itself as "democratizing finance of all," declined to comment on the lawsuit.