Indonesia and Malaysia Agree to Take Rohingya and Bangladeshi Boat Migrants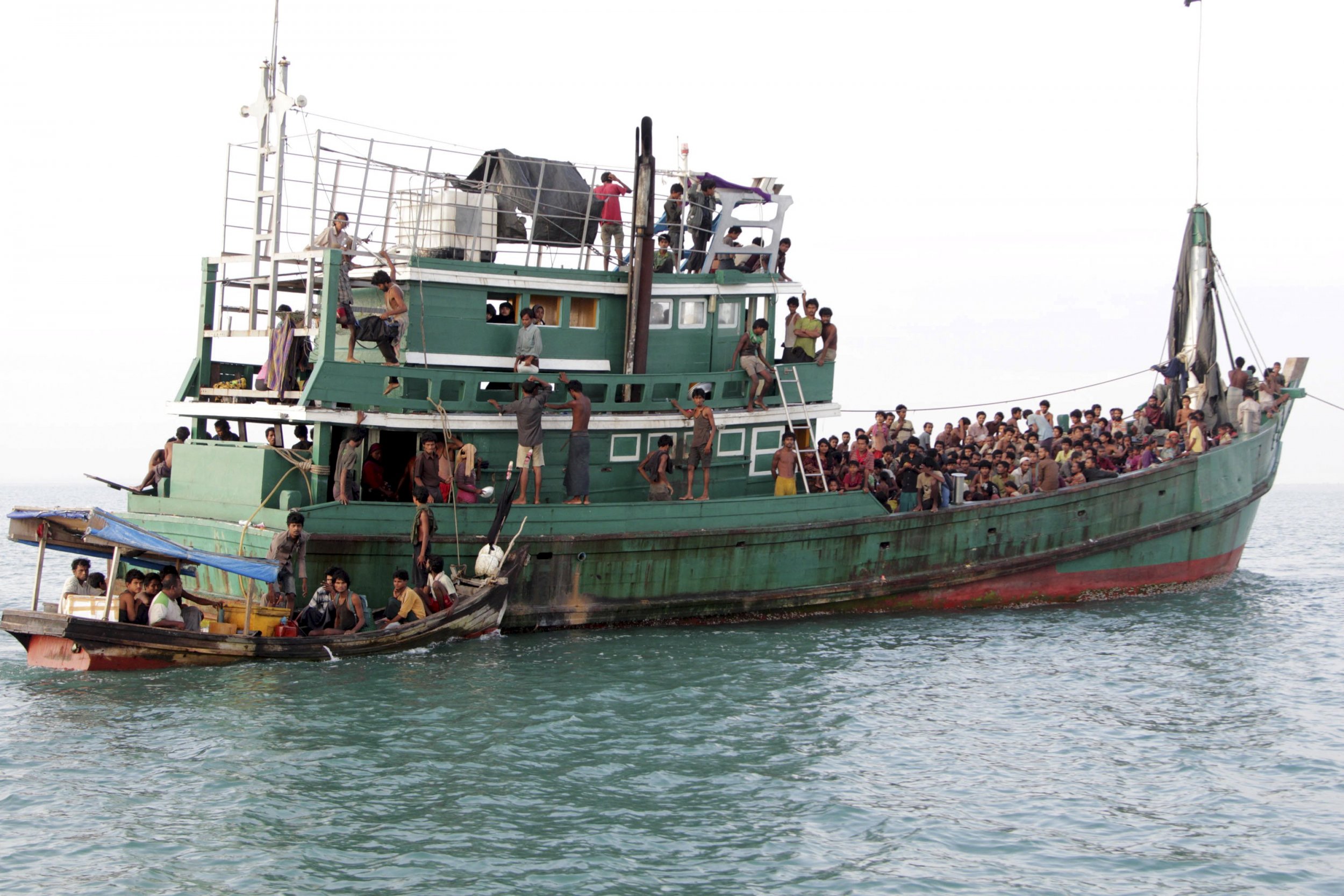 Indonesia and Malaysia agreed on Wednesday to take in 7,000 Bangladeshi and Rohingya migrants who have been stranded in the Andaman Sea for weeks, while Thailand has agreed to stop driving away boats that come ashore.
The governments of the three countries have come under fire in recent weeks for their treatment of the migrants, many of whom are ill and starving, and some of whom have died. Following talks among Malaysia, Indonesia and Thailand, held in Kuala Lumpur after weeks that saw nearly 3,000 Bangladeshis and Rohingyas come ashore, Malaysian Foreign Minister Anifah Aman announced his country and Indonesia had agreed to take 7,000 migrants between them, the BBC reports.
Thailand did not agree to shelter migrants but did commit to stop driving away the boats. The resettling only applies to migrants who are already at sea, according to the foreign ministers of Malaysia and Indonesia.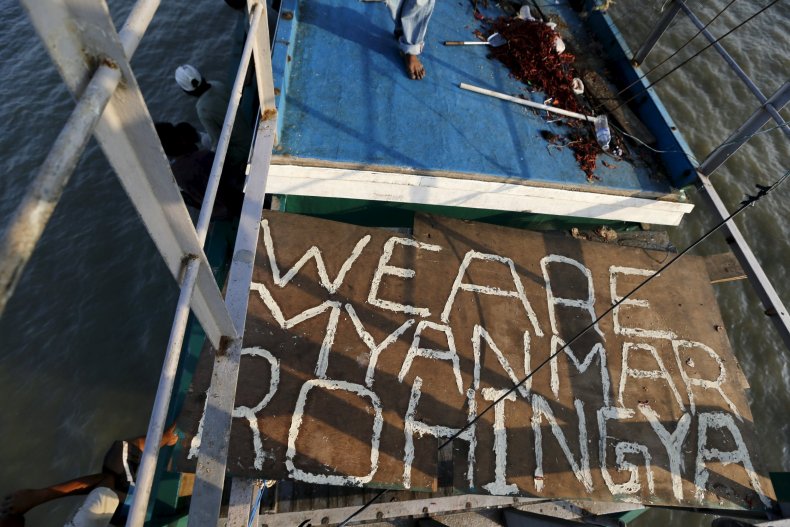 Get your unlimited Newsweek trial >
However, Aman did not mention in his speech Myanmar, the country from which Rohingyas have fled and which doesn't recognize them as a people. The country's 1.33 million Rohingyas are referred to as "Bengalis" by the country's president, Thein Sein, implying they are in the country illegally. Rohingyas have been denied citizenship in Myanmar, formerly known as Burma, since 1982.
On Wednesday, around 450 migrants were rescued off the shore of Aceh province in Indonesia. Indonesian fishermen, who reportedly were crying at the sight of starving Rohingya, came to the aid of a green fishing boat, which has been the focus of global media attention in recent weeks after journalists got close enough to hear the distressed cries of those on board, Agence France-Presse reports. AFP journalists boarded the green boat once the migrants disembarked and confirmed that it was the same boat.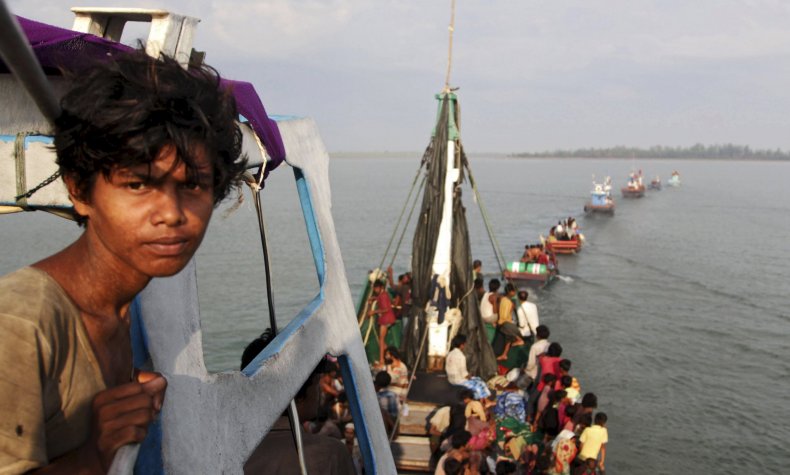 While the two countries have agreed to take in migrants because of the developing humanitarian crisis at sea, Aman said they will be repatriated and resettled within one year with the financial help of the international community. It's unclear what will happen to the migrants if the international community doesn't agree to help, The Associated Press reports.
Get your unlimited Newsweek trial >
In a statement read out to reporters, Aman also said the international community must "uphold their responsibility and urgently share the burden of providing the necessary support to Malaysia, Indonesia and Thailand in addressing the problem."
The United Nations' refugee agency said it was pleased with the decision by the three governments, adding that it was "an important first step in the search for solutions to this issue and the vital purpose of saving lives."
"It is now urgent for people to be brought ashore without delay and that immediate first aid and other care is provided for all who are in need. We look forward to seeing this happen without delay," the agency said in a statement.
Along with the foreign ministers of the three countries, the refugee agency acknowledged that more action will be needed, including addressing the root causes of poverty and discrimination that have driven hundreds of Bangladeshi and Rohingya migrants to smugglers' boats. One solution to the crisis might involve returning people to their home countries voluntarily once it's safe to do so, they said. It is not clear how that would work for Rohingya from Myanmar, given that the government does not recognize them as citizens.
Indonesia and Malaysia Agree to Take Rohingya and Bangladeshi Boat Migrants | World