Social media footage has captured a major riot that erupted at a Chinese-funded nickel plant in Indonesia, leaving two workers dead.
The victims were an Indonesian worker and a 30-year-old contractor from China, Didik Supranoto, a spokesperson for Central Sulawesi police, said on Monday, January 16. Both worked at PT Gunbuster Nickel Industry (GNI), a smelting facility owned by nickel mining and refining company Jiangsu Delong Nickel Industry.
"There was a stir because they forced their way into PT GNI's area. Security tried to drive them away but they managed to get in," Didik told the local press. "They did anarchist actions—arson and damage. From there, clashes occurred between workers who went on strike with workers inside."
Didik said 71 people were detained, including 17 on vandalism charges. Listyo Sigit Prabowo, Indonesia's national police chief, said reinforcements would be sent to support the 500-strong security force that had been deployed to restore order at the site.
"The smelter will resume operation tomorrow morning. I ask that community and employees not be easily provoked," Listyo told a press briefing. Some 11,000 Indonesian workers and 1,300 foreign contractors made up the site's personnel, he said.
In a statement on its website on Sunday, PT GNI said the one-day demonstration, which was was staged on January 14 over pay and better working conditions, "ended in chaos."
"The company, together with law enforcement officials, immediately launched an in-depth and thorough investigation into all incidents that caused harm to all parties, both material and immaterial losses, and even the loss of life," it said.
Footage of the clashes between Indonesian and Chinese staff showed a large crowd at the project site, where authorities said protesters set fire to dormitories as well as several vehicles.
In a separate statement on Monday, PT GNI acknowledged the two fatalities and said the riot resulted in "a number of injured people."
The company denied allegations that Indonesian workers at the facility had been mistreated by their Chinese counterparts, online rumors that appeared to have inflamed tensions between the local and foreign personnel.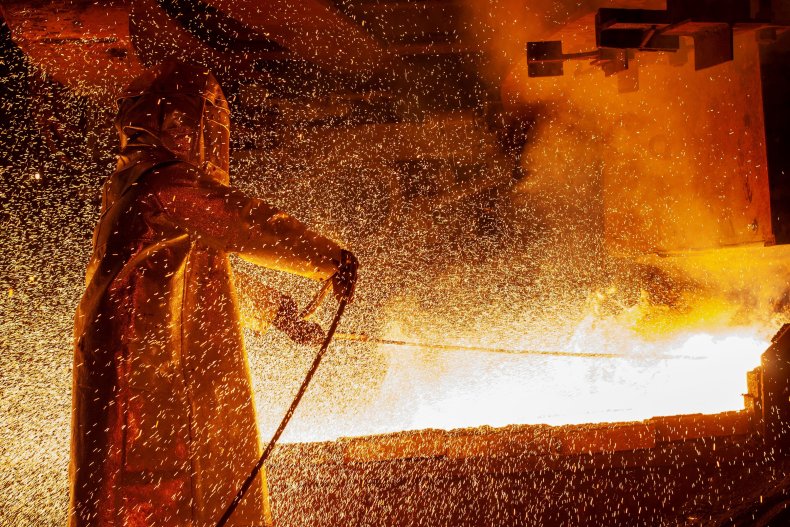 Wang Wenbin, China's foreign ministry spokesperson, told a regular news briefing in Beijing that the Chinese embassy in Indonesia was in touch with local authorities.
"China will continue to maintain close communication with the Indonesian side and promote a lawful and appropriate resolution to this incident," he said on Monday. His remarks were omitted from the ministry's official transcript without explanation.
PT GNI's nickel smelter, which has an annual capacity of 1.8 million tons, was launched in late 2021 as a $2.7 billion project. The island of Sulawesi, east of Borneo, is Indonesia's nickel hub. The mineral is used in the production of electric vehicle batteries, one of the green industries dominated by China.
Protests like the one at PT GNI have broken out sporadically in recent years, mostly over work safety and compensation.
Do you have a tip on a world news story that Newsweek should be covering? Do you have a question about China? Let us know via worldnews@newsweek.com.