Indonesia Allows Talk of 1965 Anti-Communist Purge That Left Half a Million Dead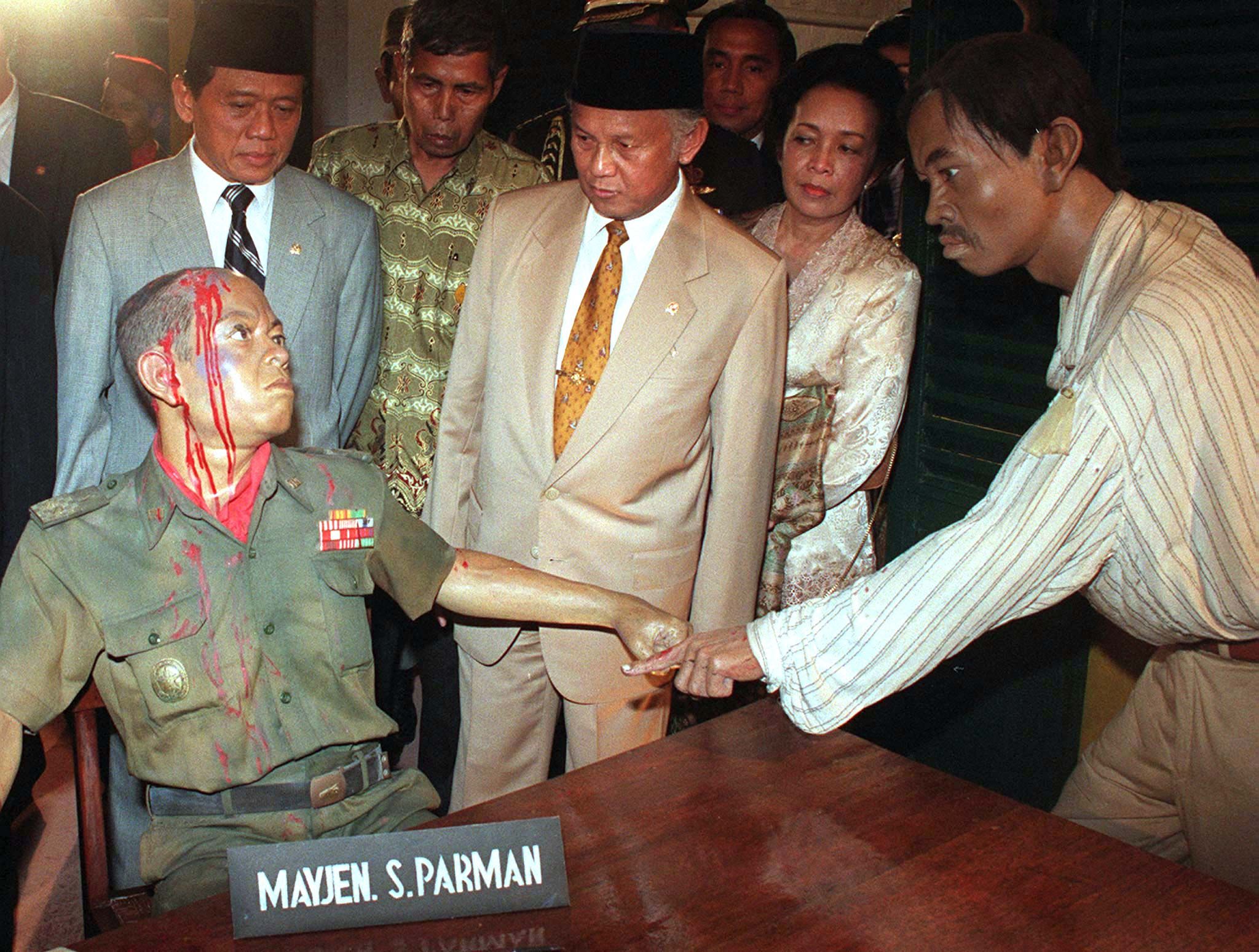 For the first time in half a century, Indonesia will publicly discuss the deaths of around 500,000 people, who were killed for their left-wing beliefs. From 1965 to 1966, the country carried out purges against those believed to be Communists or leftist sympathizers. As well as the half a million dead, hundreds of thousands of others were imprisoned for years. Human rights experts consider this purge to be one of the worst atrocities of the 20th century.
Survivors have demanded for years that the Indonesian government explain what happened in the mid-1960s, in which people who had no connection to Communism were also put to death, the New York Times reports. Now the government has approved—though not organized—a two-day conference beginning Monday to discuss what happened.
Until now, Indonesia has maintained that the killings and detentions were necessary to prevent a Communist coup, despite arguments to the contrary. It has never officially acknowledged what happened, Al Jazeera reports. The massacres began, however, after a group of officers killed six army generals on September 30, 1965 in what would ultimately prove to be a failed uprising.
The conference will begin with opening remarks from Indonesia's security minister Luhut B. Pandjaitan, the most obvious sign of the government's support. Survivors say they now hope that an official commission may be established into the purge.
The importance of Monday and Tuesday's talks cannot be underestimated. Last year, on the 50th anniversary of the start of the killings, Indonesia's security forces shutdown events and screenings related to the purge.