Indonesia Elections: 192 Million Head to Vote In World's Biggest One-Day Polling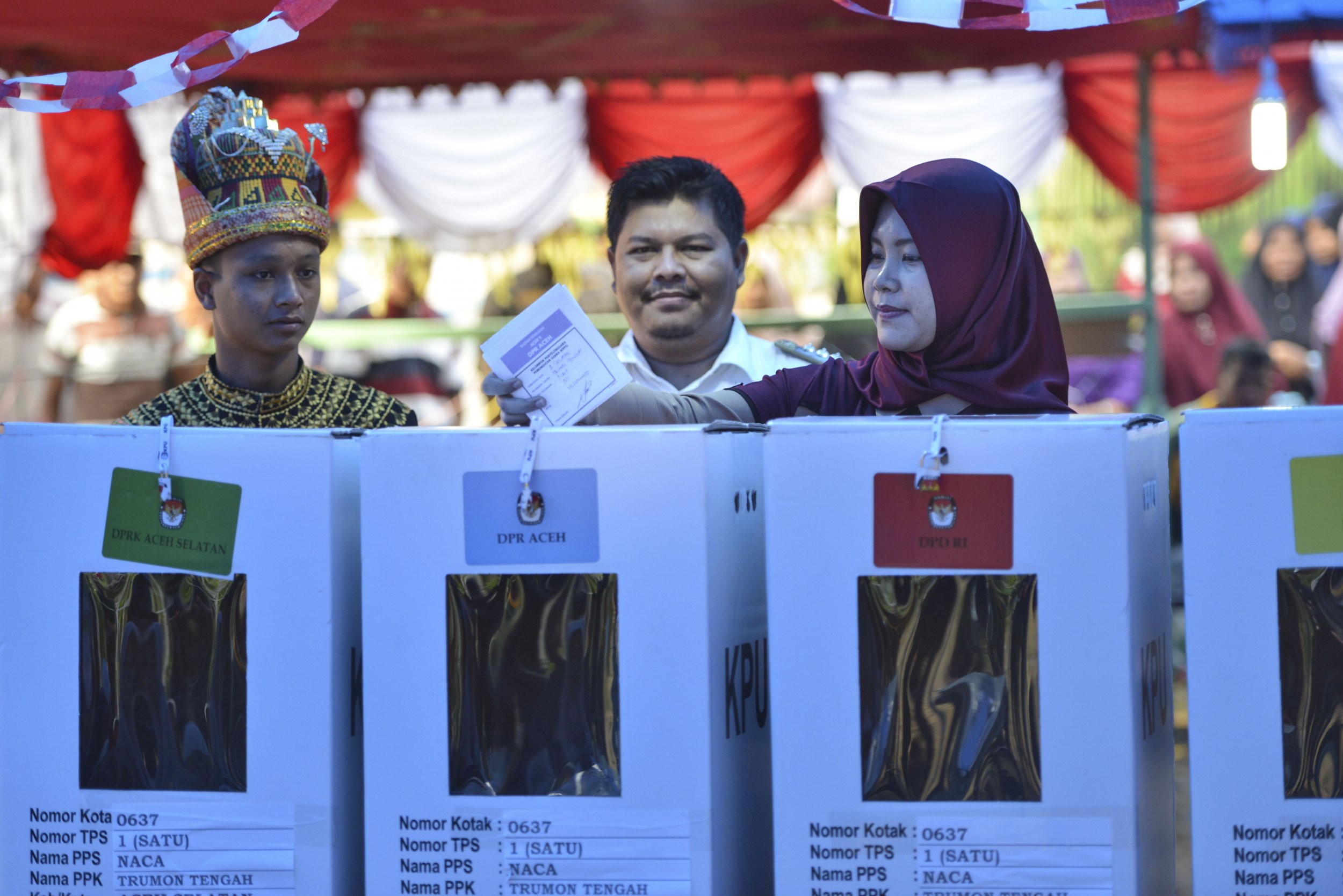 Millions of Indonesians made their way to polling booths on Wednesday to determine their new president and more than 20,000 legislative seats in the world's biggest one-day democratic election.
Following a bitter six-month campaign, more than 800,000 polling stations opened across the sprawling Southeast Asian nation today, as over 192 million registered Indonesian voters across 17,000 islands gear up to cast their ballots. Voting started at 7 a.m. local time in Papua and will last approximately 8 hours.
In what has been called one of the world's most-complicated ballots, Indonesians will simultaneously vote for both the president and parliament for the first time in the country's history. Voters will cast five physical ballots to determine the president, vice president as well as regional and national legislative candidates, reported NDTV.
The graphic below, provided by Statista, illustrates the scale of the Indonesian elections.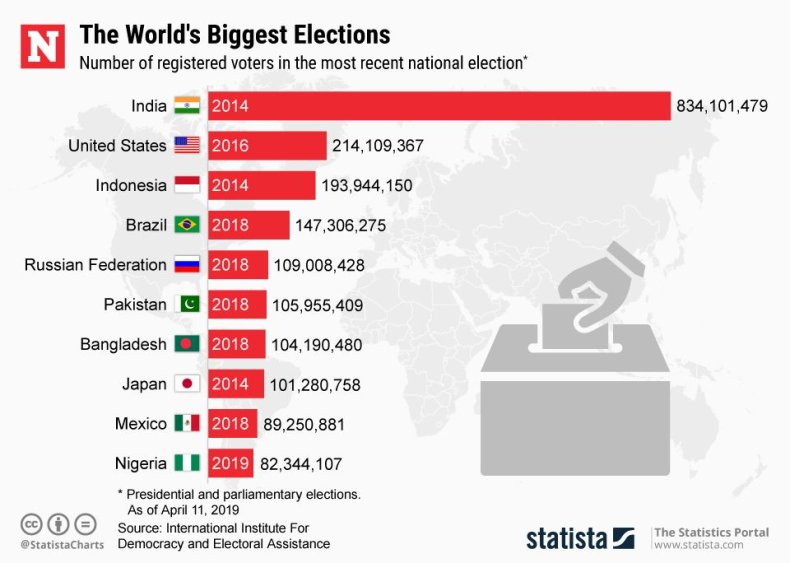 Through the past six months, the heated presidential campaign was stained by incorrect news, identity politics and heavy displays of religiosity.
President Joko Widodo, a former furniture salesman from the island of Java, is up for re-election against Prabowo Subianto, a former general and ex-son-in-law of the country's longtime leader Suharto. The two had previously faced-off in the last election. Widodo's win in 2014 marked the first time an Indonesian leader with no affinity to the military or political elites had been chosen as the head of state.
"Ironically the incumbent is the outsider in this race, meanwhile Prabowo Subianto is not the outsider, or anti-establishment figure, he is a quintessential member of the elite," Indonesia analyst Kevin O'Rourke told The Guardian.
Widodo is the frontrunner and has maintained a double-digit lead over his opponent in recent months, according to most opinion polls. But Prabowo disputed the predictions on Tuesday, telling reporters at a press conference that he expected to earn 63 percent of the votes.
Fears of fraud has prompted more than 10,000 citizens to volunteer their services in posting real-time election results at stations. Voters are also required to immerse a finger in halal ink after casting their ballots to safeguard from attempts at double-voting. Last week, a video emerged online showing numerous bags filled with allegedly Jokowi pre-marked ballots at a warehouse in Malaysia.
Polling will close at 1 p.m. local time in Jakarta, with "quick count" results expected sometime on Wednesday evening. The process involves speedily transporting cardboard boxes across more than 17,000 islands, spamming 2,982 miles, by boats, planes, motorbikes, elephants, canoes and horses.
The official results will not be released until next month.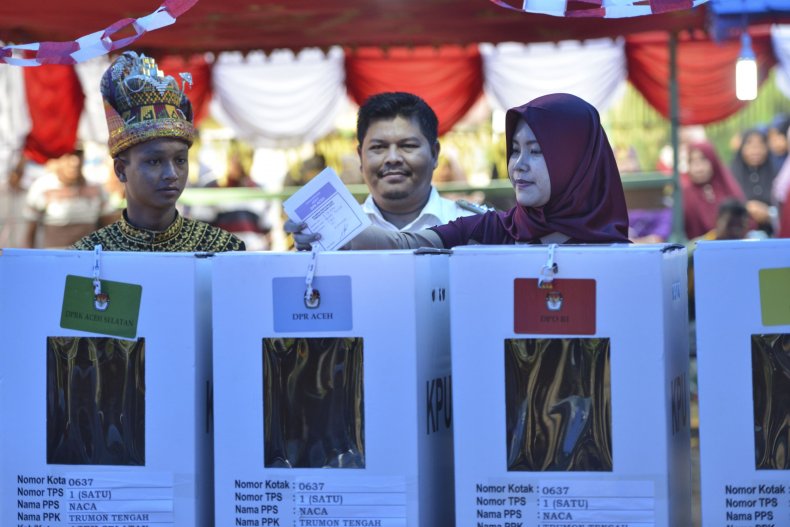 This article was updated to include an infographic.