Indonesia Moves to Block Gay Emojis From Facebook and Whatsapp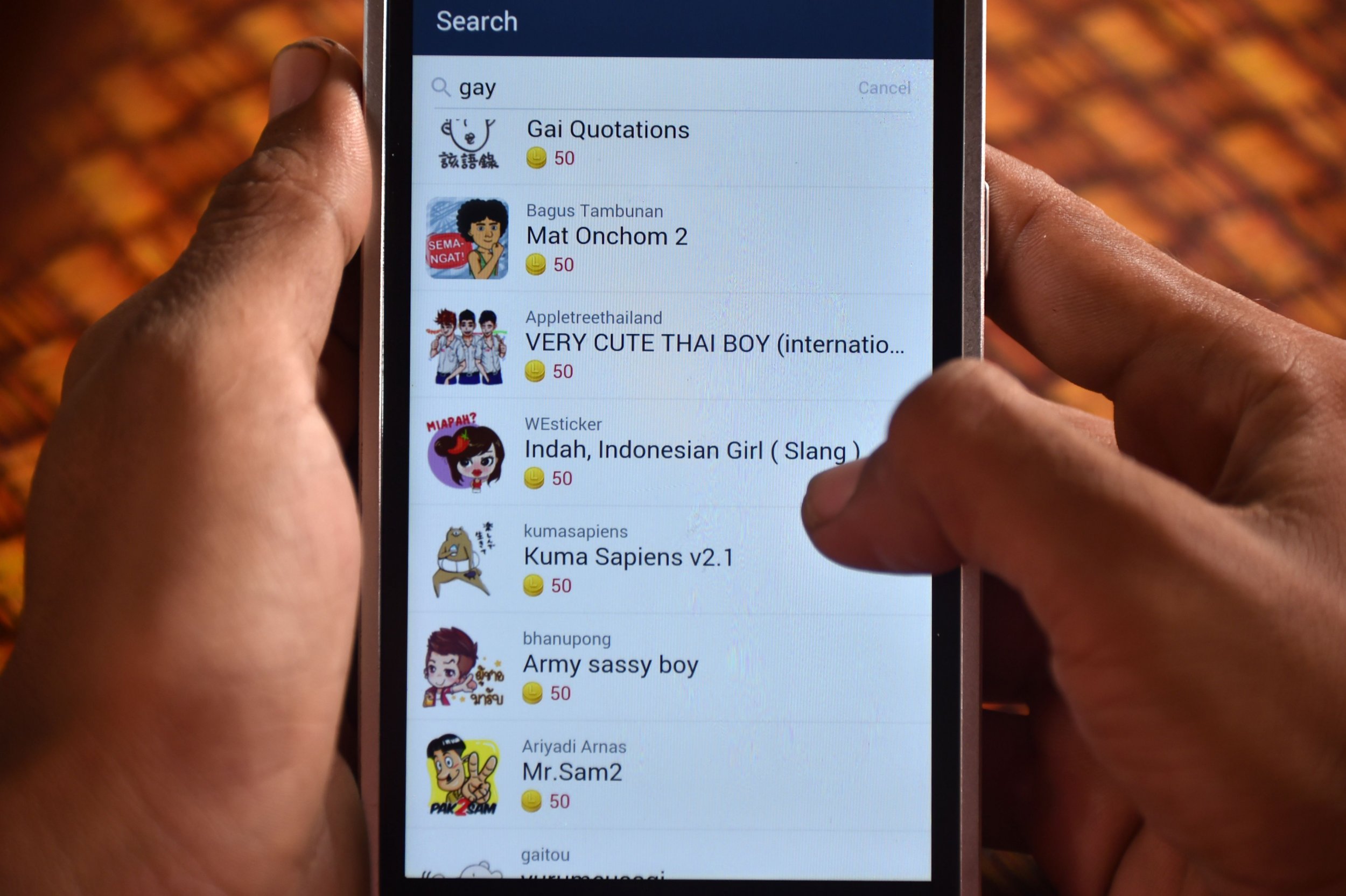 Indonesian authorities have announced that they will request that Facebook and messaging platform Whatsapp remove LGBT emojis and online stickers.
"Social media must respect the culture and local wisdom of the country where they have [a] large numbers of users," Ismail Cawidu, a spokesperson for Indonesia's ministry of information and communication, said on Wednesday.
"Those things might be considered normal in some Western countries, while in Indonesia it's practically impossible," he said.
Homosexuality is legal in the Muslim-majority country but same-sex relationships are not openly welcomed.
Japanese messaging service LINE's Indonesia branch has already removed its LGBT emojis from its app after receiving complaints from users and has even apologized for having them in the first place. As of the beginning of 2015, Line had more than 600 million users, with Indonesia its second-biggest user base with 30 million users, according to Quartz.
"LINE regrets the incidents of some stickers that are considered sensitive by many people," the messaging app said in a statement, the Australian Broadcasting Corporation reported.
"We ask for your understanding because at the moment we are working on this issue to remove the stickers."
Human rights groups have criticized the current anti-LGBT atmosphere in Indonesia despite same-sex being legalized. For example, the Indonesian Minister for Higher Education Muhammad Nasir stated in January that LGBT couples be barred from university campuses if they show affection towards one another in public. He said that there are "standards of values and morals to uphold."
"It brings to the public the message that LGBT is something that must be opposed, and then the public, through various organizations, will enact such opposition," Ismail Hasani, research director at the Setara Institute, told the BBC.
"Public opinion in our country is predominantly anti-LGBT, but it is deplorable that the government follows this opinion."