Indonesia Posts Anti-LGBT Advert For Youth Ambassador Role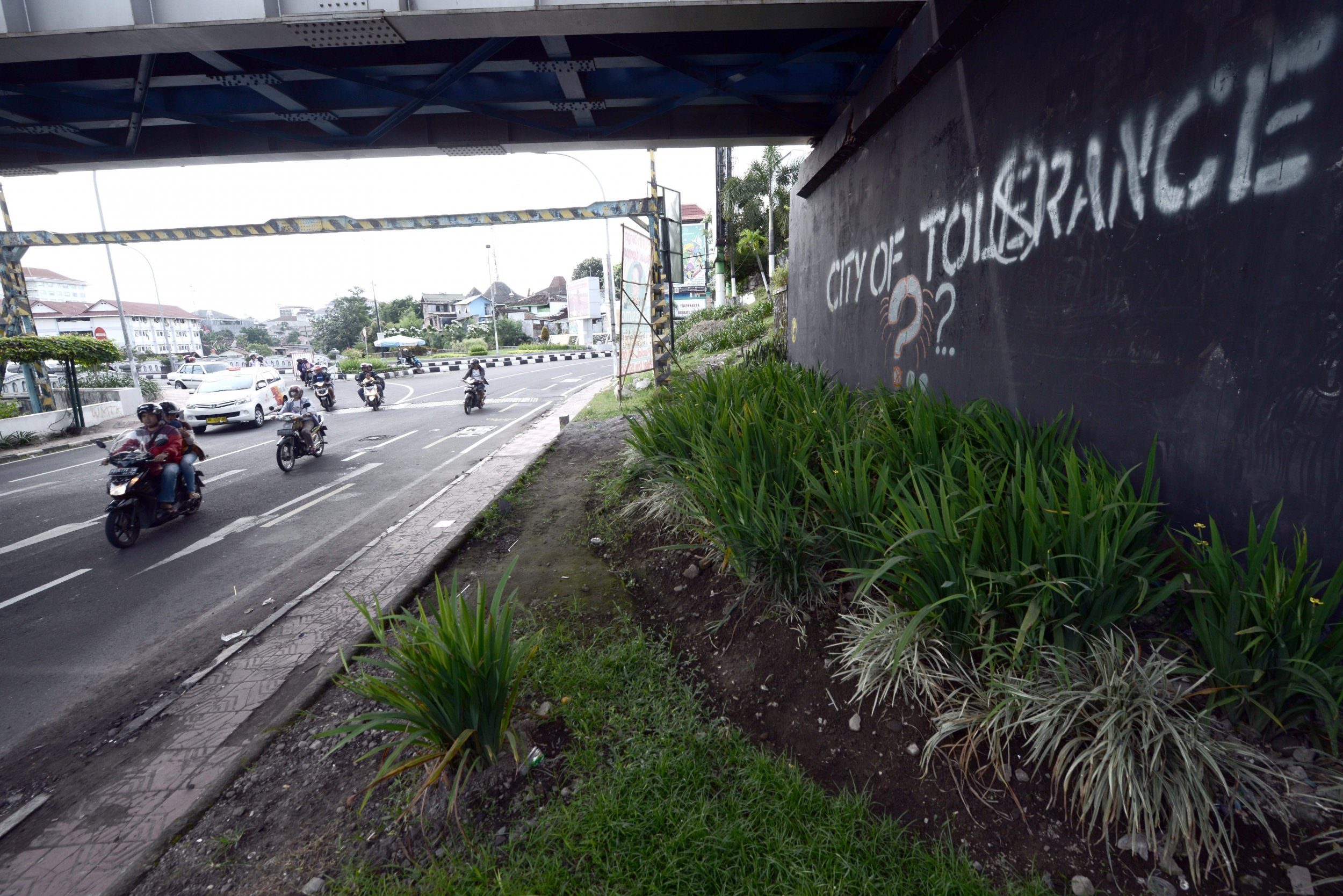 The Indonesian government has posted an advert for a new youth ambassador position that orders members of the LGBT community not to apply.
The country, the most populous Muslim nation in the world, has not outlawed homosexuality but same-sex relationships are not openly welcomed, and the ruling government has made efforts to marginalize the community.
The advert reads: "We require someone physically and mentally healthy, not involved in promiscuity and sexually deviant behaviour, including LGBT, which should be proven through a doctor's certificate."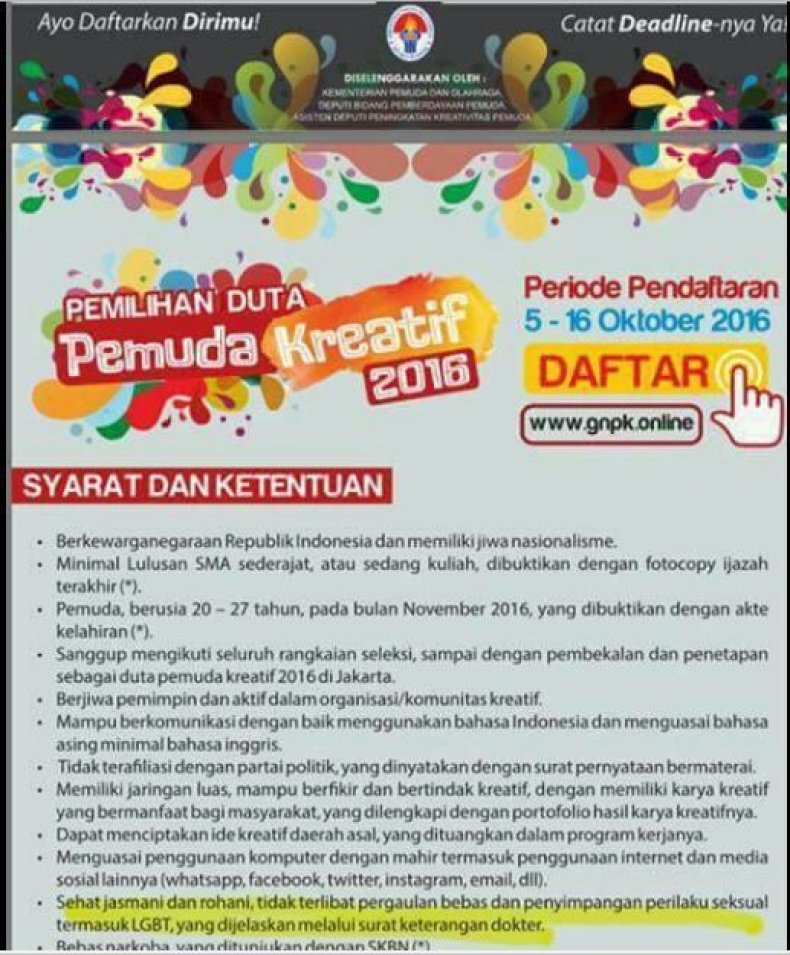 The advert is for a Youth and Sports Ministry program that aims to find creative young people in a variety of fields, including the arts, to help the country decrease its youth unemployment. Issued by the Gerakan Nasional Permuda Kreatif (National Creative Youth Movement), the advert is looking to attract candidates between the ages of 20 and 27, so long as they are heterosexual.
Indonesians criticized the advert in online forums, according to Mashable, with one person writing: "Oh the irony. Don't they know who [is] the backbone of arts & creative industry?"
Human rights groups have criticized the current anti-LGBT atmosphere in Indonesia despite same-sex relationships remaining legal.
For example, the Indonesian Minister for Higher Education Muhammad Nasir stated in January that LGBT couples be barred from university campuses if they show affection towards one another in public. He said that there are "standards of values and morals to uphold."
In February, Indonesian authorities announced that they will request that Facebook and messaging platform Whatsapp remove LGBT emojis and online stickers.
Some Indonesian officials have warned that the rising anti-gay sentiment in the country could harm the country's chances of combatting increasing HIV infections among men in the country, damaging Jakarta's hopes of bringing infection rates under control by 2030.
Between 2007 and 2015, HIV among homosexual Indonesians rose from 5.4 percent to 25.8 percent, in contrast to falling global rates.