Indonesian Earthquake Update: Lombok Quake Death Toll Rises as Rescue Efforts Continue
The death toll of the earthquake that devastated the Indonesian island of Lombok Sunday has hit 347, the state-run Antara news agency reported.
While the country's national disaster agency maintains that the latest death toll is 131, other government agencies, including the military, have given much higher figures for the number of people who died in the 6.9-magnitude earthquake.
Most people died in Kayangan, on the north side of Lombok, according to Antara. More than 165,000 people have been displaced, the news agency said.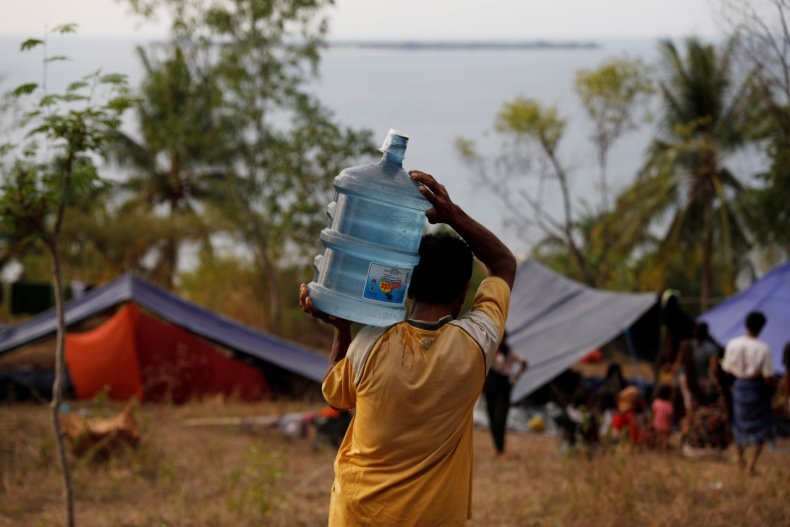 Disaster agency spokesman Sutopo Purwo Nugroho said in a statement that the higher numbers reported by Antara and other sources still need to be officially verified and cross-checked for duplication, but he acknowledged the death toll will increase, the Associated Press reported.
Access to the affected area is limited, and the Red Cross said it is struggling to get supplies to the 20,000 people who need assistance.
"We are concerned aid trucks can't get through because of the debris, and there are also landslides happening. A lot of people are displaced, and many have migrated to the hilly and mountainous areas because of fear of a tsunami," Husni Husni, a Red Cross representative, told CNN.
Locals have been left traumatized from seeing the casualties as well as their homes destroyed. "We lost our houses. We lost our jobs. And the aid is very minimal," Lala Intan Komala, 19, whose mother died in the quake, told The New York Times.
Also, around 2,000 tourists were evacuated from the small Gili islands off the coast of Lombok, near the epicenter of the earthquake.
At least 230 aftershocks have struck the islands, and workers have struggled to pull survivors from the rubble. A 10-month-old baby was reportedly rescued from the debris and treated by health workers, while a woman's body was recovered Wednesday from the rubble of a collapsed mosque in Bangsal district in the north of the island.
Estimates by authorities suggest damages could add up to $68 million, according to Nugroho.
Earlier, Facebook drew attention after an algorithm triggered animated balloons and confetti to appear when users posted messages about the earthquake. Many Indonesian speakers wrote messages using the word selamat, which can mean "unhurt" or "congratulations," depending on the context.
"We regret that it appeared in this unfortunate context and have since turned off the feature locally. Our hearts go out to the people affected by the earthquake," the social network told Motherboard.