Indonesia Wages War on Monkeys: Authorities Ordered to Shoot on Sight to End Attacks Against Locals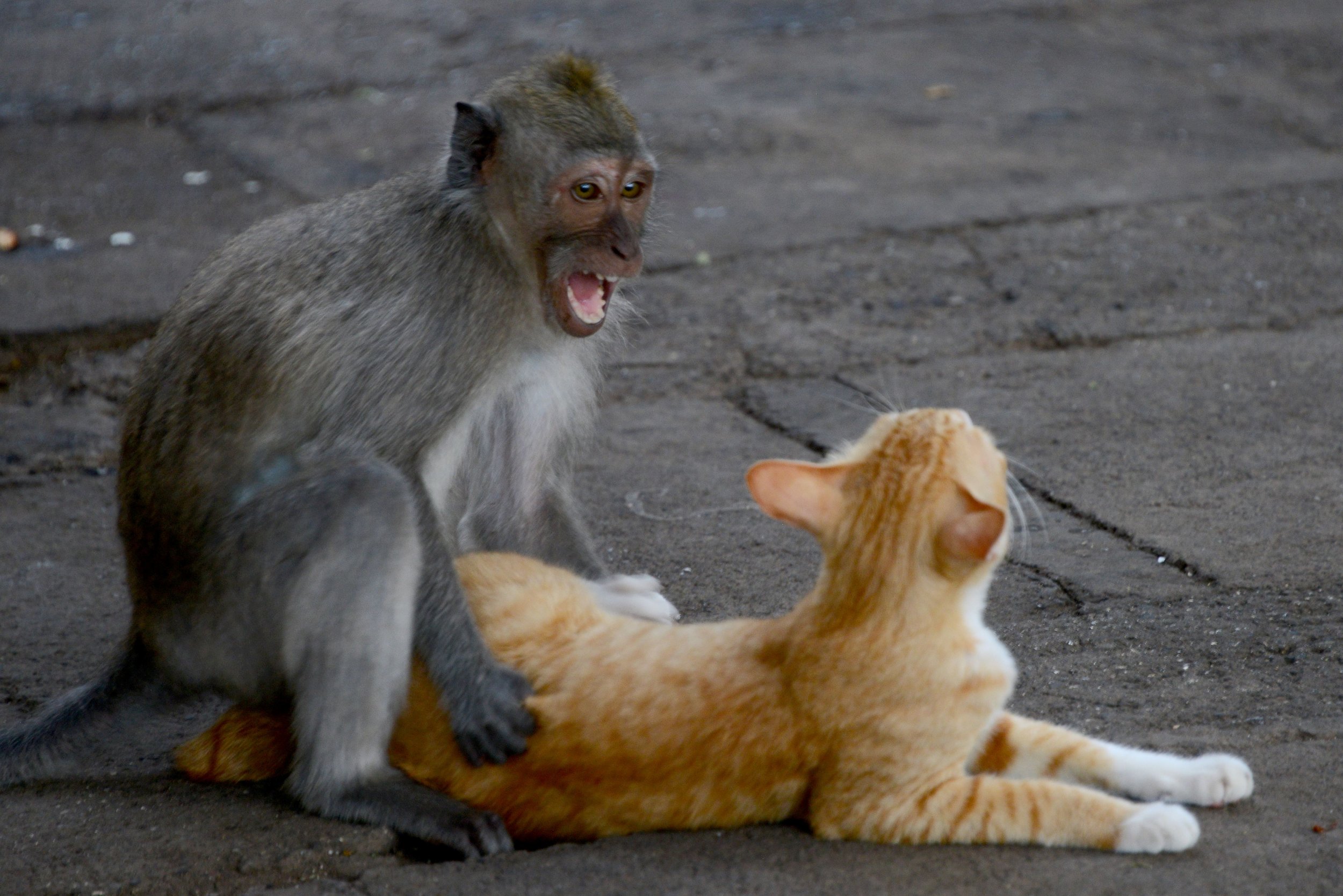 Indonesian authorities have taken drastic measures against hordes of aggressive wild monkeys responsible for attacking the local population.
More than 100 officers from the army and the police were deployed on Thursday as part of a week-long operation that will cover at least five villages in central Java.
The officers were given license to shoot on sight but, the police explained, the intent is not to kill or exterminate the animals, and they will only be shooting rubber bullets to neutralize the primates, local media reported.
Monkey attacks are a long-standing problem for Indonesia, particularly during the dry season, but residents have recorded increased levels of aggressions in the mischievous macaques.
According to the residents, the destruction of the monkeys' natural habitat in Mount Merapi is the reason why the primates descend into the villages and wreak havoc on fruit and vegetable crops, cattle and humans.
Children and elderly people are particularly vulnerable to monkey attacks. In July, an 80-year-old was attacked when he went outside his home to relieve himself (around 40 percent of the Indonesian population lacks access to sanitation), the monkeys tearing the flesh on his left leg calf.
On Tuesday, 82-year-old grandfather was given 42 stitches on his right arm and chest after he used a stick to shoo away a group of monkeys approaching his chicken cage.
But some doubt that shooting the monkeys will lead to any improvement in the situation. Similar measures were taken in March, but the officers deployed to shoot the monkeys soon found out that the primates are a difficult target to catch, and continue to coming back.
"A similar approach has been adopted in other regions, but the monkeys keep coming back when they are hungry," animal activist Ning Hening said, quoted in the Jakarta Post.
According to her, there are better methods to deal with the monkeys' rampages, such as using wet chicken manure along the monkeys' usual routes, as they abhor the smell, or painting one monkey in red paint and releasing it back in the habitat to terrorize the others.
"Such traditional ways are more humane than shooting them," she said.