Indonesian Lawmakers Consider Banning Sex Outside of Marriage
A new measures before Indonesia's parliament would prohibit sex outside of marriage, worrying LGBT advocates about a potential crackdown in the Muslim-majority nation.
If convicted, unmarried partners could face a year in prison and a fine of 10 million rupiah ($710).
The new bills, which also criminalize cohabitation between unmarried couples, are expected to go up for a vote in the House of Representatives by the end of September. If passed, they would go into effect over the next two years.
While the draft language doesn't specifically cite same-sex relationships, the lack of marriage equality in Indonesia would effectively render homosexual activity illegal. Among the 628 articles is a provision punishing public "obscene acts" with up to six months in prison, an ordinance that could easily be used to persecute people for their orientation or gender identity.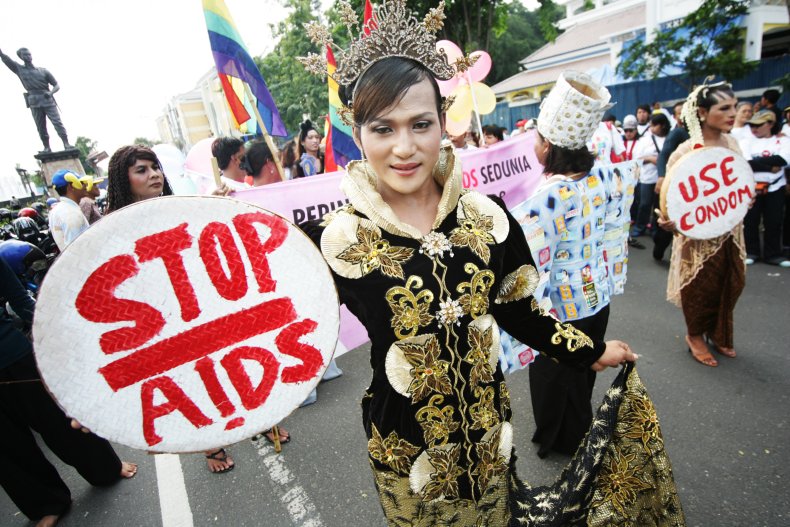 "These highly regressive' laws would expose the LGBTIQ community to persecution in Indonesia," Human Rights Watch's Andreas Harsono said in a statement.
While Indonesia has long enjoyed a reputation as a more moderate Muslim country, LGBT people face growing hostility, including hate speech, discrimination and violence. In Aceh, a province in the north under Sharia law, male homosexuality is already punishable by caning. In 2016, as gays and lesbians gained rights elsewhere, a spokesperson for President Joko Widodo insisted "there is no room in Indonesia for the proliferation of the LGBT movement."
A year later, raids on bathhouses and clubs led to the arrest of 141 men in Jakarta. In Surabaya, officials published HIV test results of several men suspected of homosexuality. Last month, national police spokesperson Asep Adi Saputra referred to being LGBT as a "disease" to root out.
"The way we can protect our kids from becoming victims of child groomers or from becoming LGBT sufferers is by instilling faith and devotion in children from an early age," Saputra said.
According to Human Rights Watch, the amendments also criminalizes the production or distribution of pornography, "which is poorly defined under existing law," and expand Indonesia's 1965 blasphemy law to include defaming religious artifacts.
The laws could also impact the tourists, especially gay and unmarried heterosexual couples. Melbourne University's Professor Tim Lindsey told the Sydney Morning Herald that, while there are many laws in Indonesia that remain virtually unenforced, extortion by law enforcement would be "a quite likely scenario."
"It would be easy for a police officer in Bali to say, 'You aren't married, you have to pay me," Lindsey added.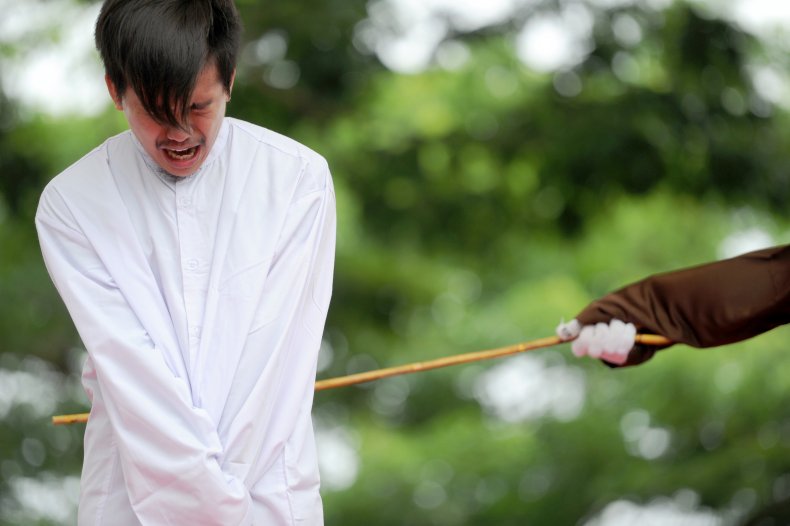 The proposed laws would radically alter Indonesia's criminal code, curbing the freedom of speech and association and further restricting the rights of women and religious minorities—including provisions that effectively censor information about contraception.
Human rights advocates have called on President Widodo to at least delay a vote until the bill can be revised. "Indonesia's draft criminal code is disastrous not only for women and religious and gender minorities, but for all Indonesians," Harsono said, adding that the Indonesian parliament should "substantially revise the proposed new criminal code to meet international human rights standards."
Lawmakers have spent more than 20 years updating Indonesia's criminal code, which dates back to the Dutch colonial era. "The new criminal code is a precious opportunity that shouldn't be wasted to remove toxic laws from the books and build a better, rights-respecting Indonesia," Harsono added.