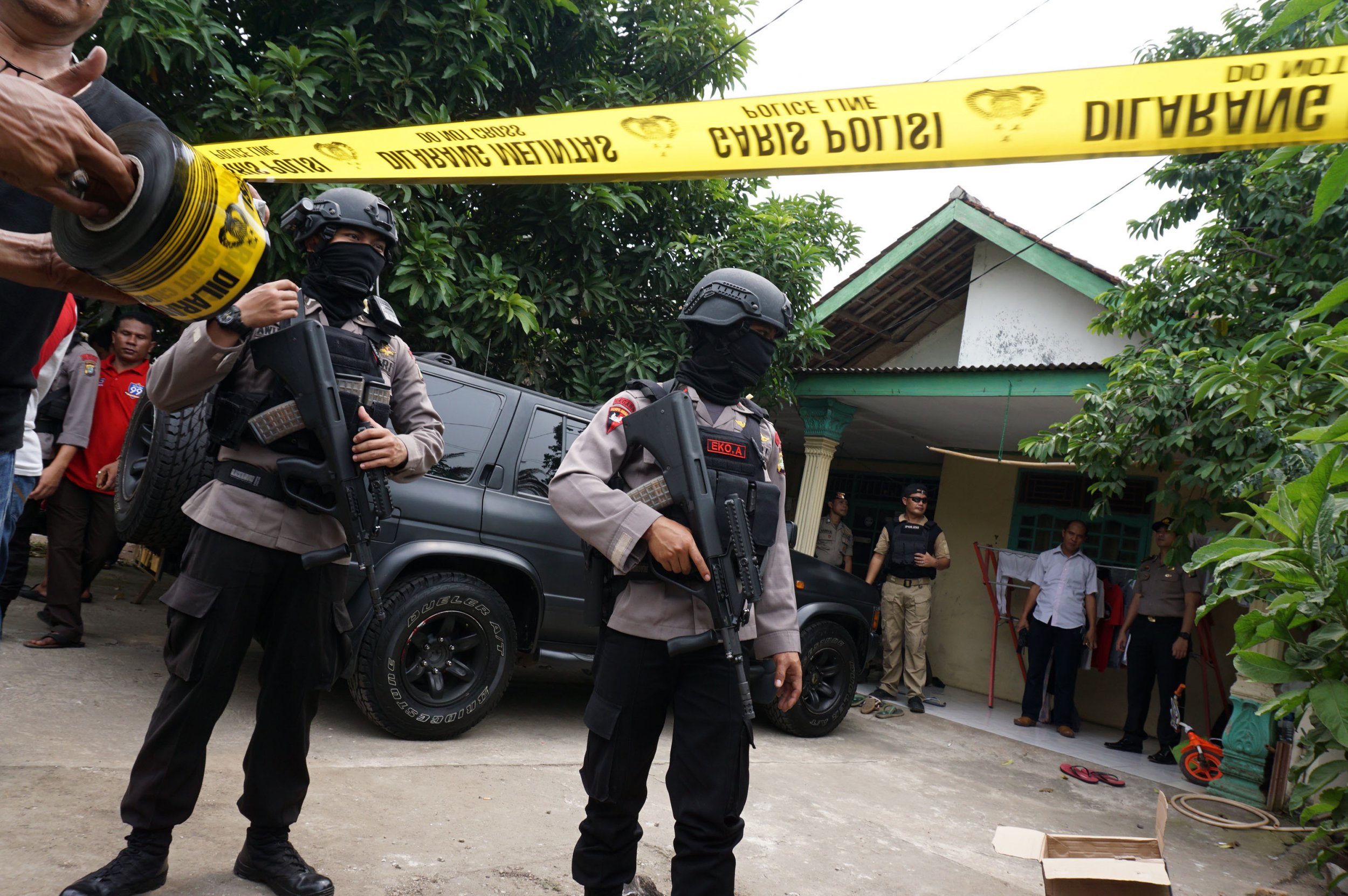 Indonesian police shot and killed a man wielding a machete and two pipe bombs after he attacked and injured three police officers in an assault inspired by the Islamic State militant group (ISIS).
The 21-year-old man stuck an ISIS logo on a traffic post before launching his attack, stabbing at officers wildly and throwing two pipe bombs towards them in the city of Tangerang, on the outskirts of Jakarta, according to police. The explosive devices did not detonate. Police shot him three times at a busy intersection.
The Islamic State militant group (ISIS) claimed responsibility for the attack in a statement on its official Amaq news agency, saying that "fighters from the Islamic State" had injured the policemen.
"Two of (the police) were stabbed in the arm and chest. Then the attacker walked around showing off his weapon, walking to the police post and shouting 'Allahu akbar' (God is greatest)," Mohammad Isa Ansori, deputy police chief of Tangerang district, told Reuters.
Another police official, Jakarta's police spokesman Awi Setiyono, told AFP news agency that the attacker had two brothers who are police officers in the city. He also described the attack.
"A man suddenly stuck an IS logo sticker on a traffic police post, took a machete from his bag and blindly attacked our personnel," he said, using a shorter acronym for ISIS.
Indonesia has experienced several ISIS-inspired attacks and foiled many plots in the last year. In July, Indonesian security forces killed the country's most-wanted Islamic extremist, Santoso, after five years of searching for the jihadi leader and ISIS supporter.
An ISIS-affiliated cell carried out the Jakarta attacks in January and authorities believe that Santoso's group had links to those who perpetrated the assault that left four civilians and four attackers dead. He had appeared in video footage threatening attacks against Indonesian targets.