These Are the Industries Where Staff Are Most Likely to Smoke Weed
Service sector workers are the most likely to use marijuana when compared with those in other industries, research has revealed.
Those in the food and beverage industry, like chefs, waiters, and bartenders fall into this category, alongside hospitality workers such housekeepers and concierges, and others such as janitors and those who work in hair and beauty.
A study published in the journal Drug and Alcohol Dependence showed construction trade and extraction employees in the U.S. were the second most likely to use the drug, followed by those working in entertainment, sports, media and communications.
Researchers looked at data on 293,492 adults collected between 2005 and 2015 for the U.S. National Survey on Drug Use and Health. The participants answered questions about their age, sex, occupation, how many hours they worked in the past week, and which drugs they took.
The study compared substance use among construction trade and extraction workers—who are both at greater risk of harming themselves at work and having substance abuse disorders—and people in other industries.
Evidence published in 2018 on Ohio and Massachusetts revealed those in construction were six and seven times more likely to die from an opioid overdose, respectively, than other workers. The team at New York University wanted to find out if national statistics could answer why.
The data also revealed construction trade and extraction workers were the most likely to take cocaine and misuse opioids by using them to get high rather than for medical reasons. A link also emerged between marijuana and nonmedical prescription opioids use and precarious employment in this group.
The team found workers were less likely to use marijuana if a company carried out alcohol and drug testing before hiring and during employment.
However, due to the nature of the available data, researchers were unable to answer why certain groups were more drawn to particular drugs.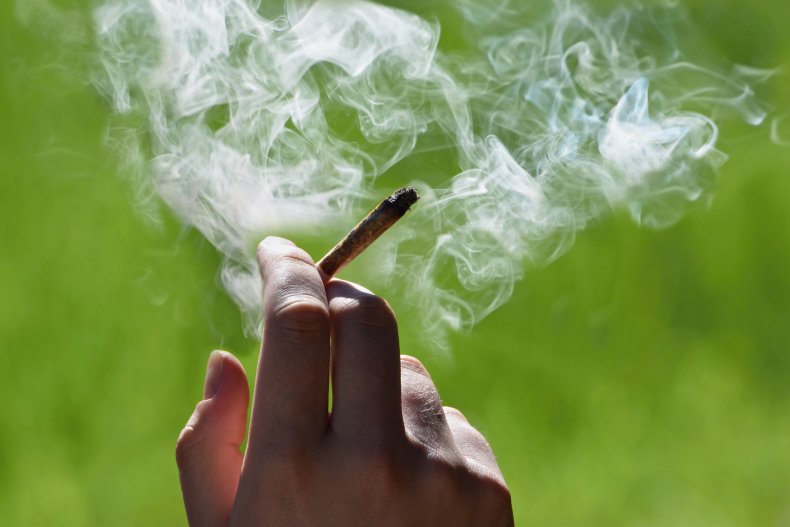 Study co-author Danielle Ompad, associate professor of epidemiology at NYU College of Global Public Health commented in a statement: "It makes sense that we see higher rates of construction workers using pain-relieving substances such as opioids and marijuana, given the labor-intensive nature of their work and high rates of injuries."
Ompad said: "In the high-risk settings of construction work, where safely handling hazardous equipment is critical for reducing harms for workers, drug testing and other workplace substance use policies may play a role in protecting workers.
"However, not all marijuana and opioid use is problematic and drug testing cannot distinguish recreational use from medical use. Thus, strict workplace drug policies also have the potential to harm companies and reduce employment opportunities for workers," she explained.
Ompad told Newsweek: "Coupled with reports of increasing overdose mortality among this occupational group, these findings suggest that prevention and harm reduction programming is needed to prevent drug-related morbidity and mortality."
"Knowing that employees may be at risk for drug use and the negative consequences of drug use (e.g., overdose and injuries) is important for employees and their employers to engage in prevention and harm reduction," she continued.
"Workplace policies that are supportive of workers (e.g., employee assistance programs, referrals for drug treatment, education) would be of benefit."
She suggested employers should have the opioid blocker Narcan on worksites in case workers overdose.
A table showing the percentage of 293,492 U.S. adults who had worked in the past week, who said they had used marijuana in the past month between 2005 and 2015
| | |
| --- | --- |
| Service Occupations, Except Protective | 12.4% |
| Construction Trades & Extraction Workers | 12.3% |
| Entertainers, Sports, Media, and Communications | 11.4% |
| Sales Occupations | 8.8% |
| Installation, Maintenance & Repair Workers | 8.0% |
| Transportation & Material Moving Workers | 7.5% |
| Production, Machinery Setters/Operators/ Tenders | 7.0% |
| Farming, Fishing, & Forestry Occupations Protective Service Occupations | 6.4% |
| Office & Administrative Support Workers | 6.3% |
| Executive/Administrative/ Managerial/ Financial | 5.6% |
| Technicians and Related Support Occupations | 5.6% |
| Education and Related Occupations | 4.2% |
| Professional (not Education/ Entertainment/ Media) | 4.1% |
| Protective Service Occupations | 3.4% |