Inequality Hangs Over U.S. Women's World Cup Victory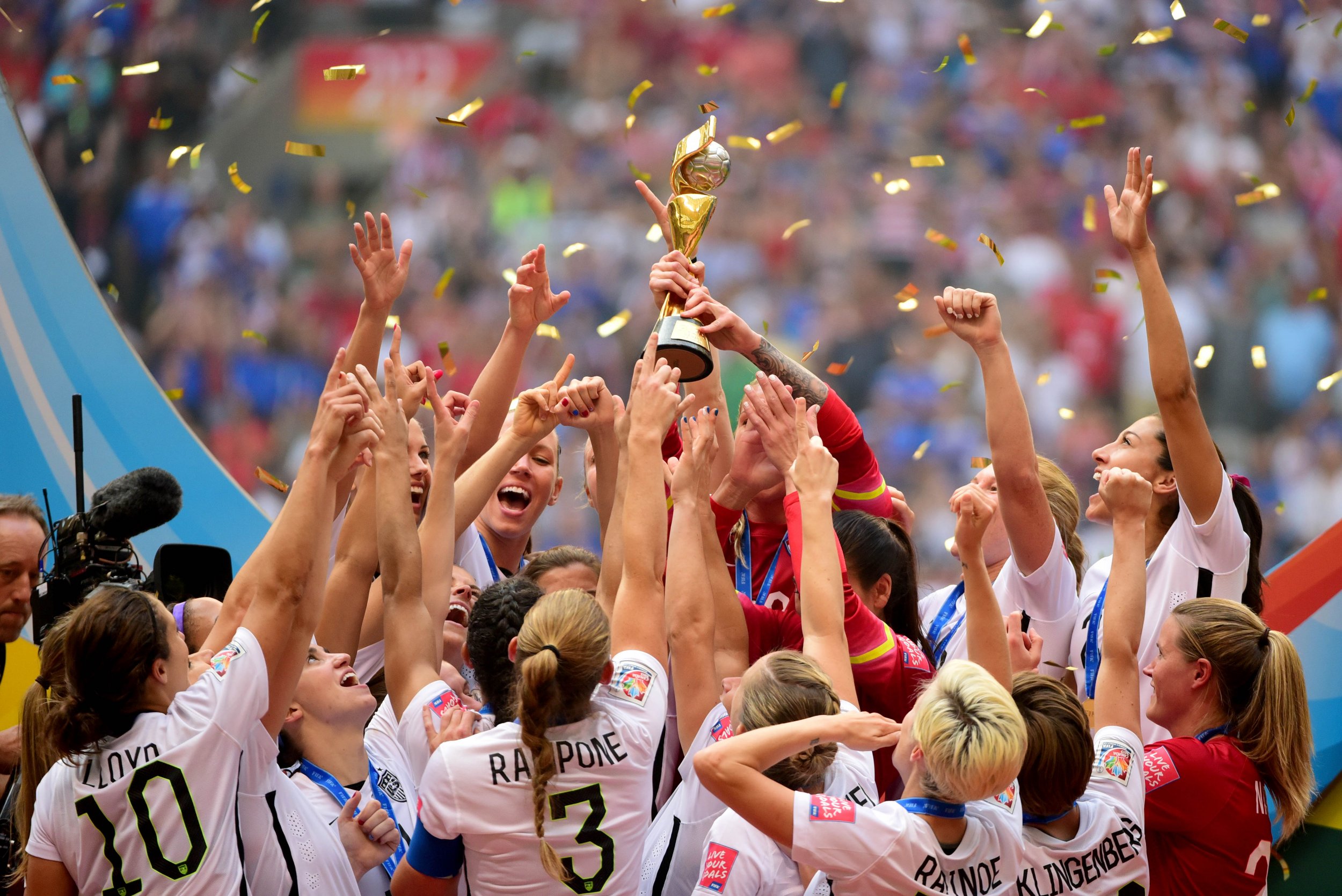 The Women's World Cup final had the largest television viewership of any soccer game in American history. In spite of their record ratings, the women of the U.S. national team will earn a fraction of the prize money allotted to men's World Cup teams.
Earnings statistics from soccer's biggest stage show striking inequality in compensation between men and women in the sport. The $2 million purse for Sunday's championship is 5.7 percent of the $35 million awarded to the Germanmen's team in last summer's Cup. The U.S. men's team, which lost in the first round of elimination games, earned $8 million in defeat. While FIFA awarded men's teams $576 million in aggregate prize money, the sport's highest governing body distributed only $15 million to women's teams.
Former FIFA President Sepp Blatter, who resigned earlier this year amid a series of scandals, infamously stated in 2004 that female soccer players should "play in more feminine clothes" to increase their sport's popularity.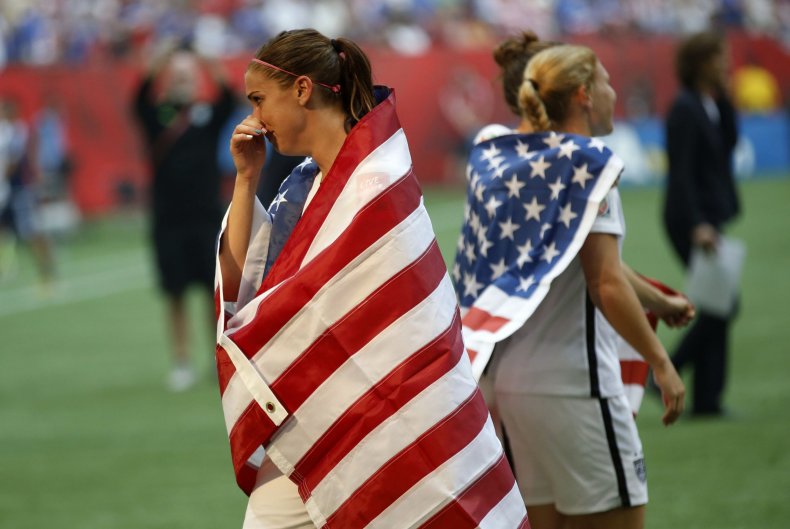 In the U.S., women's pro soccer is held back by cripplingly small contracts. An average salary in the National Women's Soccer League runs between $6,000 and $30,000, according to an ESPN statistical report. In comparison, The Washington Post reports a "low end" Major League Soccer salary is around $60,000.
Even forstar-level players, the numbers indicate pervasive inequality. The mosthigh-profile players on the U.S.women's squad typically make less than $1 million a year while struggling with fewer opportunitiesfor sponsorships. By comparison, the Post story estimates, international men's star LionelMessi could earn over $70 million in the next year.
While revenue plays a part in determining salaries in national leagues, as an international group, FIFA is wellbehind another popular women's sport, tennis, in addressing inequality. In 2007, Wimbledon equalized prize money. Champions of both sexes will receive 26.7 million pounds for the 2015 final.
It's not just money in women's soccer that needs updating. When England's team returned to London after a win over Germany in the third-place game, the English soccer league sent out a tweet saying, "Our #Lionesses go back to being mothers, partners, and daughters today, but they have taken on another title: heroes." After a backlash on Twitter, the tweet was quickly deleted. FIFA itself published an article on its website commenting on U.S. goal scorer Alex Morgan's "good looks."