Interpol Issues 'Red Notice' for Six Former FIFA Officials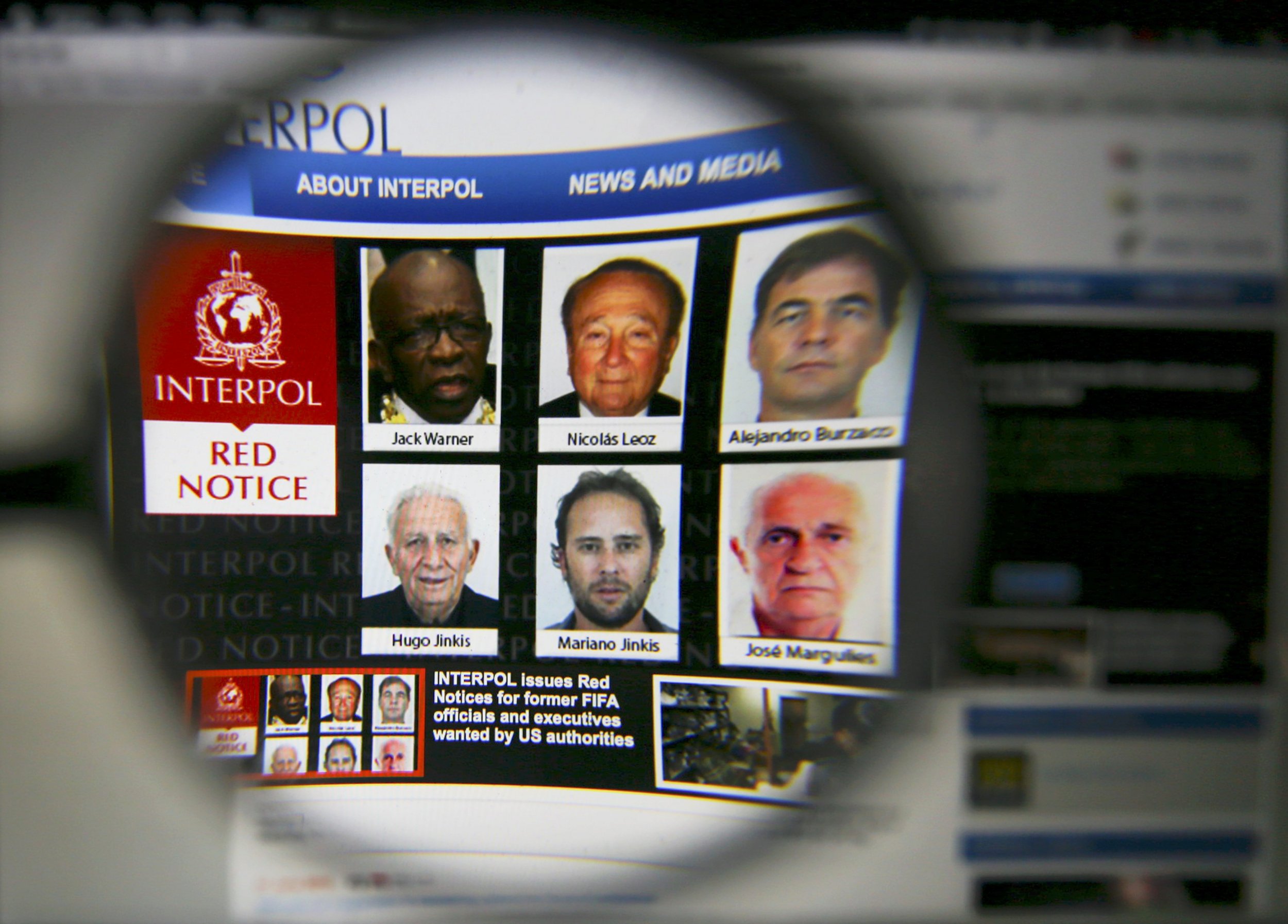 The France-based Interpol has added six former FIFA officials to its most wanted list for racketeering, conspiracy and corruption charges, according to the international police organization's website.
After Interpol sent out an alert—a "red notice"—for two former FIFA officials and four corporate executives on Wednesday, authorities arrested ex-vice president Jack Warner of Trinidad and former executive committee member Nicolás Leoz of Paraguay.
Warner since has been released and Leoz is under house arrest, the Associated Press reported. But the red notice means they could be detained anywhere they travel.
The other individuals sought by the Interpol are Argentinians Alejandro Burzaco, Hugo Jinkis and Mariano Jinkis, who are accused together of paying more than $100 million in bribes for media and commercial rights to soccer tournaments; and Jose Margulies, a Brazilian citizen who led companies that were involved in the broadcasting of soccer matches, according to Reuters.
U.S. authorities reportedly requested the red notice. It came a week after the Department of Justice indicted 14 top FIFA officials on federal corruption charges such as racketeering and money laundering. Investigators have identified $151 million in kickbacks and bribes in exchange for selling broadcasting and marketing contracts for tournaments.
Amid the scandal, the now-former FIFA President Sepp Blatter resigned Tuesday after winning re-election just last week. He served as leader of the world soccer organization for 17 years.
Interpol, the world's largest police organization with 190 member countries, assists law enforcement agencies in combating all forms of terrorism and transnational crime.