Infant Ibuprofen Recall: Child Painkiller Sold at Walmart, CVS, Family Dollar Pulled Over Concentration Fears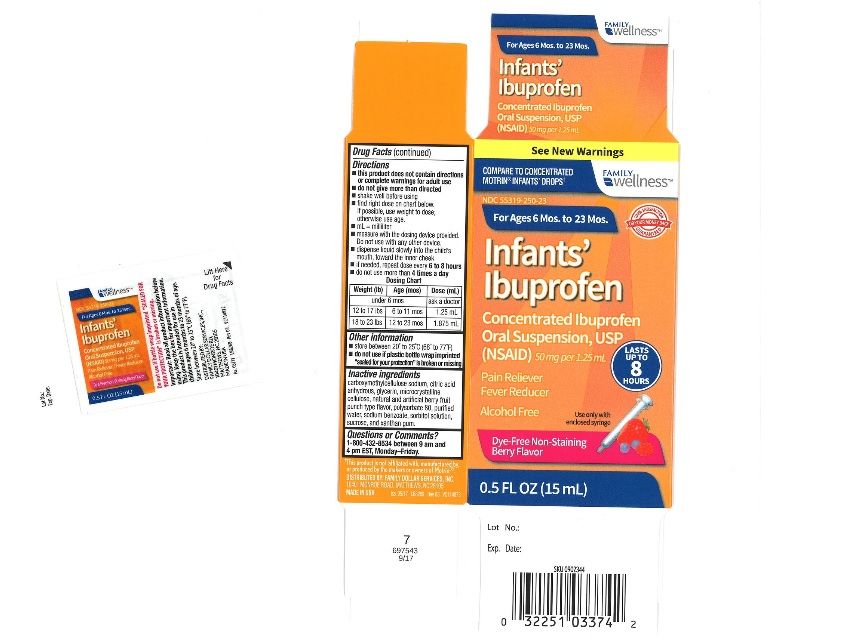 A New Jersey pharmaceutical company has recalled three lots of its infant ibuprofen product over concerns that the painkiller might be more potent than previously stated.
Tris Pharma said in a news release it has has voluntarily recalled three batches of its Infants' Ibuprofen Concentrated Oral Suspension, USP nonsteroidal anti-inflammatory drugs (NSAID), 50 mg per 1.25 mL.
"There is a remote possibility that infants, who may be more susceptible to a higher potency level of drug, and therefore may be more vulnerable to permanent NSAID-associated renal injury," the release said.
"Adverse effects that may be experienced are nausea, vomiting, epigastric pain or, more rarely, diarrhea. Tinnitus, headache and gastrointestinal bleeding are also possible adverse effects.
"To date, Tris Pharma Inc. has not received any reports of adverse events related to the lots of product that are the subject of this recall."
It was not clear from the public statement exactly how or when Tris Pharma discovered the problem or why it came about.
"The reason for the recall was a potential higher concentration of Ibuprofen of less than 10 percent above the specified limit in some bottles from these three batches," said Tris Pharma in a statement to Newsweek.
"Safety issues or toxicity is generally accepted to be a concern in infants at doses in excess of 700 percent of the recommended dose."
Tris Pharma said the product was used as a pain reliever or fever reducer, and was packaged in 0.5 ounce bottles. The recalled lots are sold in Walmart, CVS and Family Dollar.
At Walmart, the recalled lots are 00717009A (expiry 02/19), 00717015A (expiry 04/19) and 00717024A (expiry 08/19). At CVS, the recalled lot is 00717024A (expiry 08/19). And in Family Dollar, the recalled lot is 00717024A (expiry 08/19).
The pharma company said it sold the affected lots of infant ibuprofen to a single supplier, which then distributed the products to the American market.
"Tris Pharma Inc. has notified its customer by urgent recall notice and is arranging for the return of the recalled product," the company statement said.
"Wholesalers and retailers of the product should stop further distribution of the affected lots of Ibuprofen Concentrated Oral Suspension, USP (NSAID) 50 mg per 1.25 mL, which are being recalled."
Any consumers with questions or concerns are urged to contact Tris Customer Service at 732-940-0358 (Monday through Friday, 8 a.m. ET- 5 p.m. PT) or via email at micc_tris@vigilarebp.com.
"Consumers should contact their physician or health care provider if they have experienced any problems that may be related to taking or using this drug product," Tris Pharma said.
"Adverse reactions or quality problems experienced with the use of the product lots subject to this recall may be reported to the FDA's MedWatch Adverse Event Reporting program either online, by regular mail or by fax.
"This recall is being conducted with the knowledge of the U.S. Food and Drug Administration."
This article was updated with a statement by Tris Pharma.