Infant Killed in Police Car Chase Crash After Mother Stole Baby Items: Cops
A 5-week-old baby girl died in a car crash as her mother sped away from police after she allegedly stole baby items from a Louisiana Walmart, police said.
Candace Gill, 38, and Edward Williams allegedly fled shortly before officers arrived at the Walmart in Monroe following a report of shoplifting on Monday evening.
According to court records, obtained by CBS affiliate KNOE-TV, the pair fled with their baby and employees told officers they had stolen baby care items.
When officers later found Gill and Williams' vehicle, they said the driver turned onto a highway and accelerated. According to the court records the "officer pursued and activated his lights and sirens, but the vehicle failed to stop."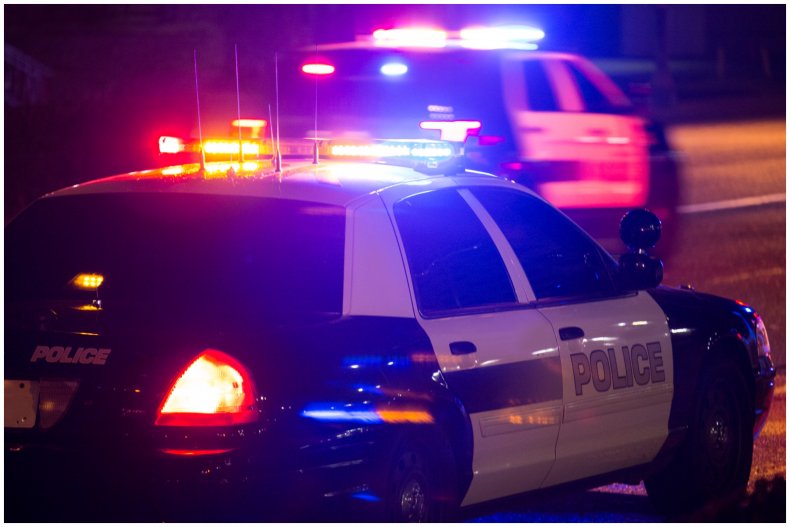 Shortly afterward, the car crashed and Gill is alleged to have fled while police treated the passengers.
The baby girl was taken to a nearby hospital, but she later died as a result of her injuries, according to the network. Williams was pronounced dead at the scene.
A Monroe Police Department (MPD) spokesperson told KNOE-TV officers believe the child was not restrained in the vehicle ahead of the crash.
In a Tuesday May 10 Facebook post, an MPD spokesperson said: "Gill is wanted for her involvement in a theft and serious crash that occurred at 165 and Renwick Street on May 9, 2022, leaving one person dead and three injured."
Gill was later arrested that night in an apartment complex and was booked into the Ouachita Correctional Center.
She was charged with two counts of manslaughter, aggravated obstruction of a highway, four counts of negligent injury, theft and numerous traffic violations.
According to the network, Gill had several other active warrants out for her arrest, including theft of a firearm and possession of a firearm.
Newsweek has contacted the Monroe Police Department for comment.
According to the Louisiana Department of Transportation and Development, there were 997 crash-related deaths in 2021. This surpassed the previous record number of 993 deaths in 2007.
Newsweek has reported on numerous cases where children have been killed in serious car crashes.
Earlier this year, a girl, aged 4 years old, was killed and another 5-year-old child was injured in a car crash at a Florida playground.
The crash happened after the driver of a Jeep Cherokee went off the road near East Magnolia Street in Arcadia.
Following the crash, the 4-year-old girl was taken to the Gulf Coast Hospital for treatment, but she was pronounced dead after she arrived.