Fans Broke a Record Tweeting About Captain America's 'Infinity War' Beard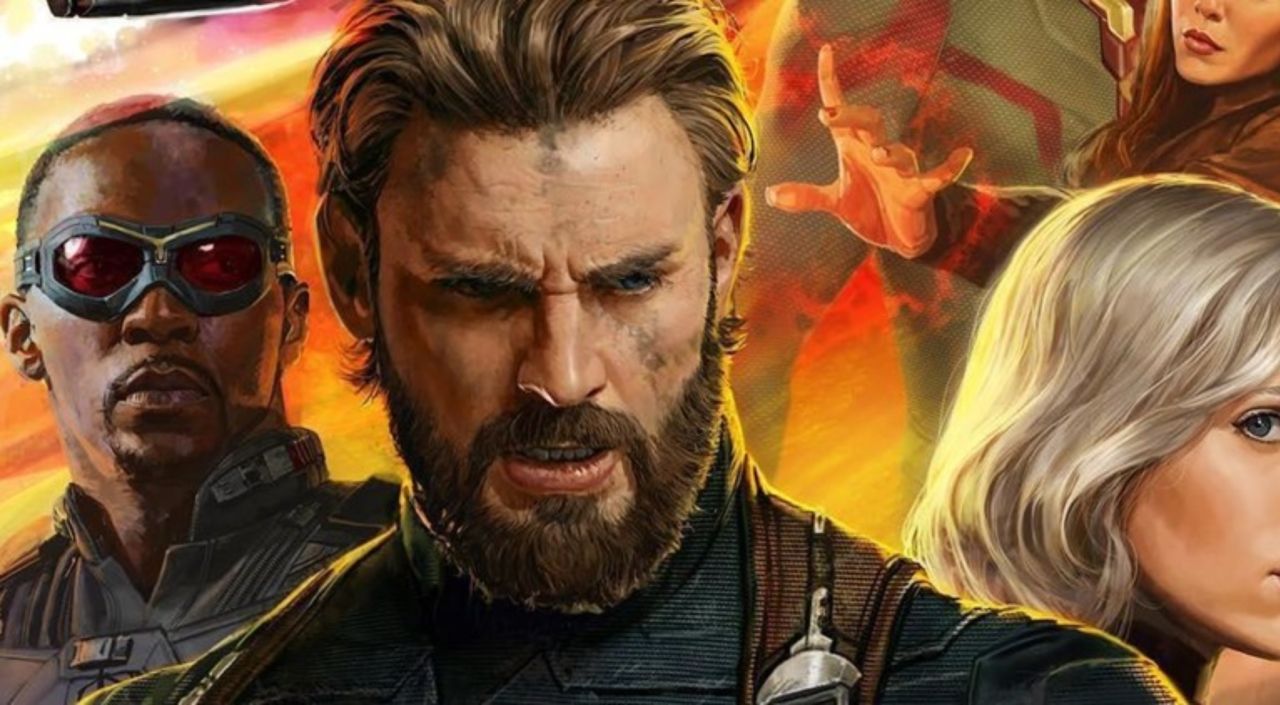 On Wednesday morning, Marvel Studios dropped the first teaser trailer for Avengers: Infinity War. And within 24 hours of being online it had been viewed a whopping 230 million times, breaking the record for most-watched film trailer of the year previously held by It.
But more than attracting eyeballs, Infinfity War got people talking A lot of them. Within the first seven hours, hundreds of thousands of fans went to social media to post about the trailer more than one million times, according to audience insights firm Fizziology. That's more engagements in seven hours than Fizzology detected for Star Wars: The Last Jedi (784,360 mentions) and Captain America: Civil War (426,015). What's even crazier is that 20,474 of those excited posts about Infinity War mentioned Captain America, played by Chris Evans—specifically his new beard. In fact, Cap's facial hair accounted for more social media reactions than 72 percent of movie trailers since 2010.
So why was everyone so psyched about the beard? One reason might be that it could point to a major comic book storyline coming to the big screen. After the events of Captain America: Civil War, Steve Rogers rejects his government-issued vibranium shield, the stars-and-stripes costume and his military title, effectively becoming a man without a nation. In comic book lore, this period in Cap's life involved him going by the name Nomad and sporting a depression beard, along with dour-colored clothing.
But there's another possible reason Cap's beard got social media buzzing. Fans love that Marvel's movies are filled to the brim with attractive actors, and Chris Evans is one of the most popular superhero actors in the game. Entire think pieces have been written about Evans' butt, his laugh, his friendship with co-star Sebastian Stan (who plays the Winter Soldier) and his real-life romance with actress Jenny Slate. In short, Captain America's facial hair is fuel for the character's millions of adoring fans who also happen to love being online chatting about new images.
In fairness, Captain Beard wasn't the only things viewers cared about in the Infinity War trailer. They were excited to see Spider-Man (Tom Holland) finally got his "Spidey-sense" power, tweeting and posting about it 6,100 times within seven hours of the trailer being released, Fizzilogy told Newsweek on Thursday. Other often-discussed components included the Guardians of the Galaxy meeting Thor; Black Panther (Chadwick Boseman) saying "Get this man a shield" and the shot of the Avengers leading the battle in Wakanda.

Avengers: Infinity War is slated to hit theaters on May 4, 2018.