Why You Should Ask Your Employer About Micro-Upskilling
It's been a rough few years around the world. Wars, floods and fires, and a global pandemic have taken their toll on both the economy and the job market. According to the Bureau of Labor Statistics, employment in February 2021 was 8.5 million less than in February 2020 in the US, and the Institute for Employment Studies estimates that there are 600,000 fewer people in work in the UK than there were before the Pandemic, a statistic that the Learning and Work Institute found could cost the country 120 billion pounds by 2030.
This all sounds fairly ominous, however, experts believe there is a simple solution that could revolutionize the global workforce, and benefit both employee and employer – micro-upskilling.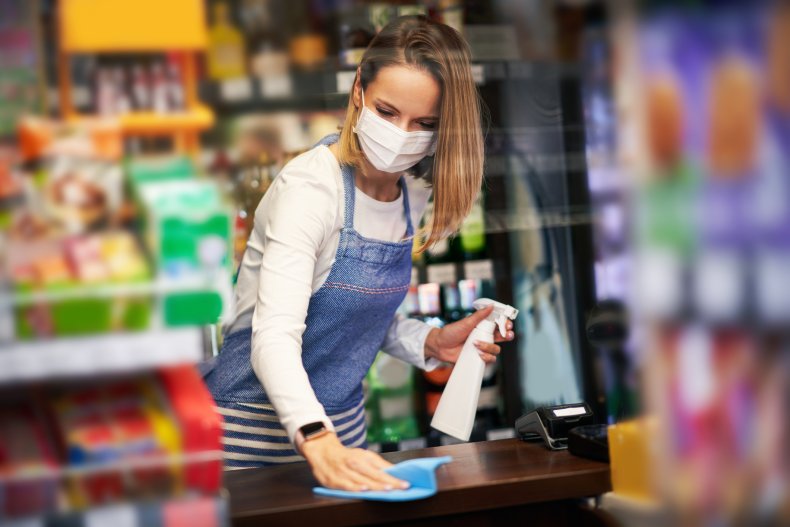 Put simply, this is the act of an employee, facilitated by the employer, committing to spending a short amount of time each week learning new skills, and honing old ones. A poll by the Data and Marketing Association found that 70% of professionals currently micro-upskill less than an hour per week, so this needs to be addressed. They also found that skills shortages are only getting worse, so a key solution to address this is by enhancing the skillsets of the current workforce.
Newsweek spoke to Rachel Aldighieri, managing director of the Data and Marketing Association, and Dr Keir Elder, Upskilling Project Manager at the University of Glasgow to learn more about microup-skilling.
Global Inflation and the Cost of Living
Despite our daily lives being somewhat back to normal the world is still very much dealing with the issues caused by the halt in economies over the last three years. Global inflation is causing a worldwide cost of living crisis, which will have lasting effect greater than that of COVID-19 itself:
Australia – Flooding has ruined crops in New South Wales and Queensland and the cost of fertilizer is up 120 percent from two years ago.
India – The extreme heatwave and an increase in manufacturing costs have seen the cost of vegetables, a staple in almost all Indian cooking, rising by 56%.
USA – The Ukraine war, COVID, and extreme weather have disrupted the supply chains, driving prices up on almost everything, for everyone. The average price of a gallon of gas surpassed $5 for the first time ever.
UK – Living costs have skyrocketed, up 11 percent since last year which has led to a record fall of 18 percent disposable income. The price of average household goods like Lurpak butter has increased 33 percent from last year, with some 1kg packs costing more than £9 ($11).
What Is The Skills Shortage?
It is becoming widely acknowledged that there is a current skills shortage across the globe, and specifically in the USA and the UK, which will have long-lasting repercussions on all business and economic growth. The period now known as The Great Resignation isn't helping either, as more employees than ever are voluntarily leaving their jobs, often due issues with inflexible employers, and a lack of upward possibilities.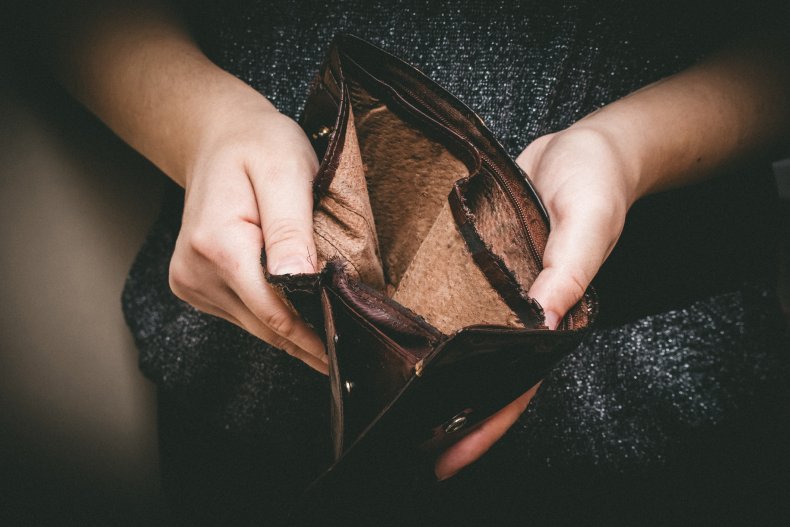 "According to a ManpowerGroup survey," explains Ms. Aldighieri, "Talent shortages in the U.S. have more than tripled in the last ten years, with 69% of employers struggling to fill positions, up from just 14% in 2010. The extent of the issue in the US was discussed in an article in Forbes and also a recent one in Bloomberg."
Brexit followed by COVID, as well as a high retirement rate during the Pandemic and current rates of inflation have led to man businesses, particularly small and medium-sized enterprises being left with limited resources and talent. In July, the UK House of Commons Health and Social Care Select Committee published a report which showed a shortage of 12,000 hospital doctors and 50,000 nurses and midwives within the NHS. In the US, The Society for Human Resource Management reports that 7 million jobs were open in December in 2018, but only 6.3 million people who were unemployed were looking for work, which will likely stunt economic growth in coming years.
Why Is This Happening?
Even without the devastating effects of the events of recent years, many countries have not effectively prepared for any sort of skills shortage. Many companies and businesses have not put enough time and attention in to developing and retaining their staff. "For many years, organizations have not invested enough in staff development and these issues have exacerbated this trend", explains Ms. Aldighieri, "There is not enough talent with the required skillsets in the UK to mirror the growing number of roles available. This is making the recruitment climate extremely challenging and salary expectations rise rapidly.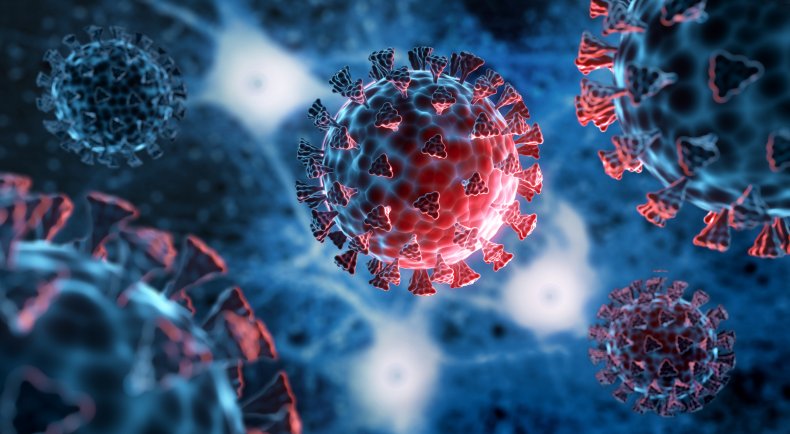 "In addition, businesses' rising dependency on rapidly-evolving technology makes regular upskilling essential – especially for digital skills which some of the workforce lack due to lack of investment in their development. How can staff be expected to use technology if they haven't been trained to understand it?"
What Is Micro-Upskilling?
With all of these separate factors hitting the workforce and damaging the economy and causing the cost of living to soar, economic and financial experts have come up with a grassroots solution. Micro-upskilling. Never heard of it? Shame on your manager. Micro-upskilling is defined by experts as the employer facilitating the opportunity for employees to spend as little as one hour a week committed to structured learning and professional development. This could be through bite-sized online courses, lectures, and training.
"There are two distinct concepts conflated with the term micro-upskilling," explains Dr Elder, "A micro-credential is a small unit of learning (short, stand alone courses) for which there is some recognition of participation or attainment through certification and/or award of credit. And upskilling is the term for provision that enables learners to improve or acquire skills."
How can this little effort dramatically change the economy? "A little and often mentality creates a habit that can fit around other responsibilities without damaging productivity", explains Ms. Aldighieri, "that's important as technology evolves and professionals increasingly struggle to find the time to upskill. It can also allow skills acquisition in the short-term while instilling a long-term learning habit that benefits the employee and employer.
"While we believe micro-upskilling will expand the availability of highly sought-after creative, digital and data-driven marketing skills across our industry, there is little reason why this can't be replicated and extended to every sector."
Reskilling, Upskilling and Micro-upskilling
In May last year, British Prime Minister Boris Johnson announced "Landmark reforms" to support the workforce through the tail end of the Pandemic, which included, "Publicly-funded training programs with education providers, through a 'Skills Accelerator program," as part of a 'reskilling' initiative. The previous year, at the heart of the Pandemic, Johnson announced a £2.5 billion National Skills Fund to help improve unemployment rates.
Despite this effort, we are now in a skills shortage.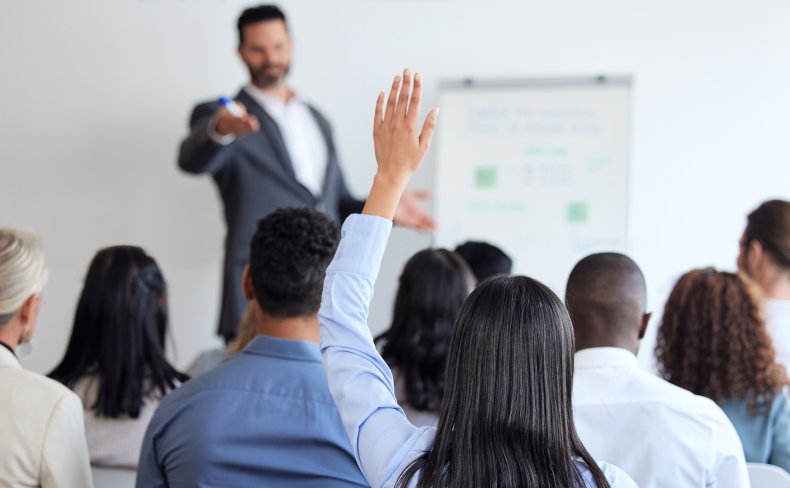 Ms. Aldighieri said: "Reskilling. Reskilling is when workers are retrained to take on a new role/career in the workplace. Upskilling is similar to reskilling, although upskilling simply involves teaching staff new skills, without the provision of taking on a different job."
Micro-upskilling has some important differences, with her adding: "Micro-upskilling has key differences in terms of the amount of time allocated per session, the frequency of training sessions – to make an hour of learning more convenient and realistic. Micro-upskilling promotes bitesize e-learning on a regular basis, as opposed to upskilling which may include the occasional training days each year."
How Do I Do It?
The solution to this current economic conundrum is not the sole responsibility of business leaders, there's only so much they can do if their governments do not support them financially and organizationally to offer micro-upskilling opportunities. "The UK and US Governments must deliver a more joined-up, unified approach to skills development. While the DMA aims to showcase the respected careers in marketing that talent with creative, data or digital skills can thrive in, there is a huge opportunity for other industry bodies to play a pivotal role for their respective industries", explains Ms Aldighieri.
Dr Elder adds, "The broader ecosystem of Micro-credentials and short courses vary in form and focus, as well as differing in the ways in which students engage and the size of the cohort, offering courses and Continuing Professional Development (CPD) opportunities. These are not new and have been offered for a number of years, including:
Short courses, access programs and summer schools through Life-Long Learning and Widening Participation Unit
Certificate routes that are self-contained but can then lead into PGT programs
Executive education and bespoke in-company training
CPD within PG programs that are taken for professional development rather than for credit. "
Within the business adds Ms Aldighieri, "Senior management, line managers, and HR personnel need to be invested. It is all about open dialogue and clear communication. Employees will benefit from the flexibility and convenience of using structured, e-learning software to acquire bitesize training at a pace suitable to them and their employer."
What Are The Benefits?
Studies dating back to the 1990s suggest that the human brain can only optimize concentration for up to 90 minutes before needing a 15-minute break to reset, other studies it can be as little as 45 minutes before a break is needed. We've all done compulsory training at work, whether it's a monotonous online course with pointless multiple choice questions, or a two-day in-person course, which is not in any way tailored to the individual, and leaves you feeling behind when you get back to work.
Ms Aldighieri said: "A little and often mentality creates a habit that can fit around other responsibilities without damaging productivity.
"That's important as professionals increasingly struggle to find the time to upskill via lengthy training days. It can also allow skills acquisition in the short-term, while instilling a long-term learning habit that benefits the employee and employer. In addition, it is easier to retain information learned when it is in smaller doses and over a regular learning cycle."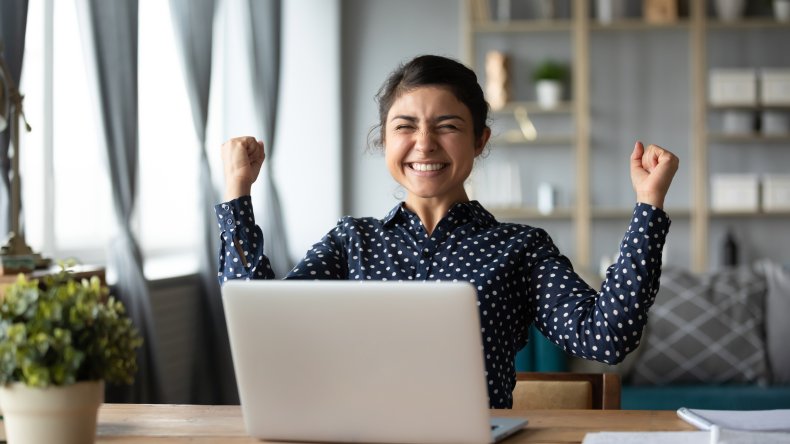 It's not rocket science that when people feel supported and that their career and development is being invested in, it strengthens their relationship and commitment to a company.
As Ms Aldighieri explains: "When people feel supported and that their career is being invested in – with clear, structured progression opportunities laid out – it strengthens their relationship with an organization. There is a common misconception that recently trained employees take their skills elsewhere. Interestingly, most respondents from the DMA's Skills Census research applied new skills acquired in their current workplaces, with less than a quarter (23%) taking them elsewhere."
The benefits speak for themselves, with her adding: "Regularly upskilling an hour per week also makes individuals' learning more effective. Research has found that within one hour, people will have forgotten an average of 50 percent of the information presented. Within a week, as much as 90 percent of material is forgotten on average."
How Will Micro-Upskilling Change the Future of the Workforce?
When everything is looking dark on the horizon, this expert-led, grassroots approach seems more than achievable.
"The term 'upskilling' reflects the demands of an ever-changing employment environment and gestures towards employee career development," explains Dr Elder, "This will increase company or organizational potential and performance, while promoting employee opportunity and morale. It is as relevant now, if not more so than it ever has been, in light of the impact on the economic and social context in the wake of EU exit and the pandemic.
Ms. Aldighieri said: "We hope to see this become another key benefit listed on job specifications, as has working from home in recent years.
"Micro-upskilling presents an enormous opportunity to democratize and advance the skillsets of all talent – but businesses must act now to become more talent-focused, creating business cultures with continuous, structured learning front and center. To drive responsible business growth and improve employee satisfaction, a people-first approach will be essential."