Inflation, Deficit Send Americans' Economic Confidence to Lowest Since Pandemic: Poll
Americans' confidence in the economy has hit a low not seen since the beginning of the COVID-19 pandemic, according to a new Gallup poll.
The poll found 40 percent of adults in the U.S. rate current economic conditions in the country as fair. Forty-two percent called economic conditions "poor," while 67 percent said the economy is getting worse.
The polling agency uses what it calls a Gallup Economic Confidence Index, which is based on a theoretical range of +100 to –100. If all poll respondents said the economy is excellent/good and getting better, the index number would be +100, while it would be –100 if all respondents said the economy is poor and getting worse.
The latest confidence reading was calculated to be –33, which is the lowest since since an identical figure was recorded soon after the pandemic hit the U.S. in April 2020.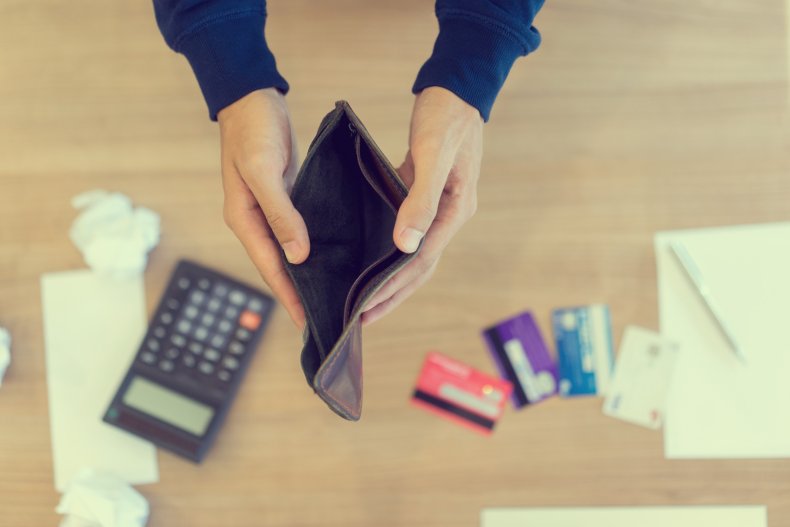 Gallup noted that much of the country was facing forced shutdowns during the April 2020 survey, and many people were unable to work. A recession ensued, in part, because of record-high unemployment and uncertainty in the stock market. Those were all attributed to be factors in the lack of economic confidence at that time by the polling agency.
The U.S. has since seen the unemployment rate improve, however, rising inflation and supply chain issues have been weighing on the public's minds in recent weeks. Additionally, the rapid spread of the Omicron variant has proven to many people that COVID-19 is a lingering concern, as reflected by poll responses.
The Gallup Economic Confidence Index readings of –33 currently and in April 2020 are the worst recorded readings since the Great Recession. During that recession, the lowest number in the index's history was reached in October 2008 of –72.
The poll also found the percentage of American adults who cite an economic concern as one of country's most important problems continues to increase. Currently, 29 percent say an economic issue is one of the most important problems in the U.S. today.
That number is the highest level in about five years, yet still below the highest recording of the figure, which was 86 percent in February of 2009.
The net economic percentage of 29 percent was made up of people who cited the economy in general (11 percent) as the most important problem in the country, along with inflation (6 percent); the federal budget deficit (4 percent); unemployment (3 percent); the gap between rich and poor (2 percent); and other unlisted economic issues.
However, taken separately, one single economic issue didn't top the poll. When asked what the "most important problem" is in the U.S., 21 percent said government/poor leadership, while 13 percent chose COVID-19.