An inflation gauge increased by 6.1 percent in January, compared with the same month in 2021, marking the largest year-over-year jump since 1982.
The rise, which underlines continuing concern over increasing prices in the U.S., is expected to continue after Russia's invasion of Ukraine, the Associated Press reported. Even without taking food and energy prices into account, core inflation rose 5.2 percent in January, compared with a year earlier. Oil and gas exports are likely to be disrupted by the Ukraine crisis, while costs for certain goods produced in that country, like wheat and aluminum, are already rising, the AP said.
The inflation gauge, reported by the U.S. Commerce Department, is closely watched by the Federal Reserve. In a speech delivered Thursday at the University of California at Santa Barbara, a member of the Federal Reserve System's Board of Governors said that "we all should be alarmed" in light of other recent inflation numbers reported by the Department of Labor.
"It is alarming because high inflation is especially painful for lower- and middle-income people, who don't have a choice about paying more for gasoline, groceries, shelter and other necessities," Governor Christopher Waller said. "It is alarming because of the risk that high inflation could become ingrained in people's expectations and prove difficult to rein in, undermining economic growth."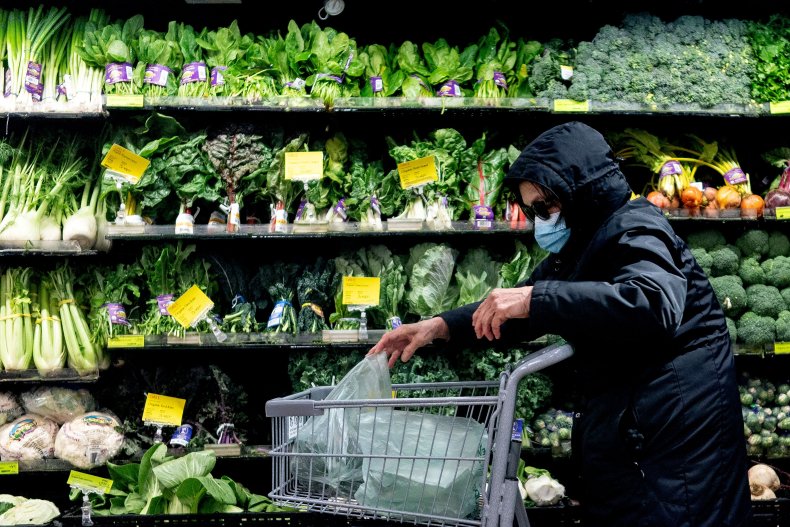 Despite last month's high prices, consumer spending increased 2.1 percent from December to January, according to Friday's report.
During remarks at the White House Thursday, President Joe Biden vowed to protect Americans from surging gas prices and said the U.S. is taking "active steps" to lower costs at the pump.
"I know this is hard and Americans are already hurting," Biden said. "I will do everything in my power to limit the pain the American people are feeling at the gas pump. This is critical to me."
Biden also warned U.S. companies against trying to profit from the Ukraine crisis. "American oil and gas companies should not exploit this moment to hike their prices to raise profits," he said.
The Federal Reserve is expected to raise interest rates several times throughout the year, starting in March. It has to strike a delicate balance between increasing rates enough to curtail inflation but not raising them so much that they trigger a recession.
Fed officials have not yet offered specific details about how the Ukraine invasion may affect its interest rate hike plans.
The Federal Reserve's Board of Governors declined to comment to Newsweek.
Update 02/25/22, 4:50 p.m. ET: This story has been updated with more background and information.