Inflation Hits Thanksgiving Turkey Amid 'Lowest Production' in Decade
This Thanksgiving is going to be a bit pricier due to inflation, kinks within the supply chain, and the Avian flu, according to one financial expert.
"Flour is up 20 plus percent, bread is up 17 percent, milk is up 17 percent, and yes, all those fixins' that you love to have on the side of Thanksgiving are all double digits right now. It's going to cost more. I think people need to plan for that," Ted Jenkin told CNN on Sunday, adding that this year may be the most expensive in Thanksgiving history.
Overall, consumer prices are the highest Americans have seen in 40 years, according to the U.S. Bureau of Labor Statistics. On average, Americans are spending 12 percent more at the grocery store compared to last year. This is the largest 12-month increase since 1979.
Jenkin also told Newsweek on Sunday, "I do not see prices correcting themselves anytime soon. There is still a major war going on with Russia, and they produce 30 percent of wheat."
Meanwhile, Michelle Klieger, an agricultural economist, told Newsweek on Sunday that "the underlying issue across agriculture is that it is more expensive to produce the crop."
"On the meat side you have higher prices and Avian flu has had a major impact to turkeys and chickens laying eggs," Klieger said, who added that Americans are currently seeing the biggest price spike when it comes to dairy and eggs.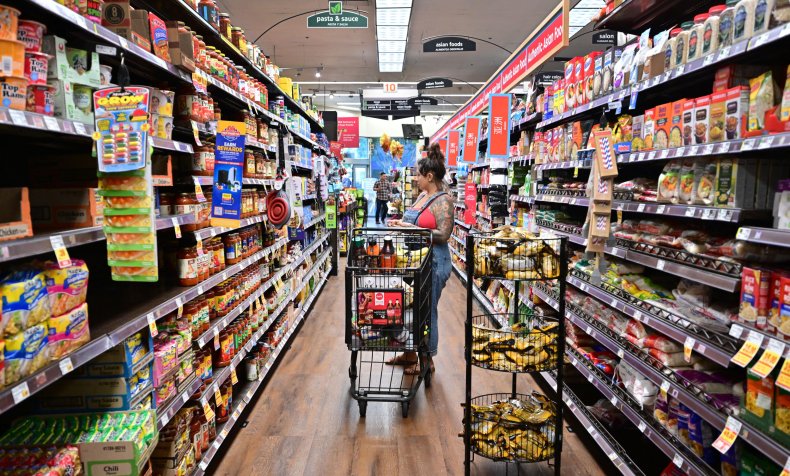 Ahead of this year's midterm elections, voters are also concerned about inflation. According to a New York Times/Siena poll from mid-October, inflation is the most "important problem" Americans are facing.
President Joe Biden has faced push back from Republicans on his economic agenda. In the last few weeks his focus has been on improving prices at the pump. On Saturday, the president tweeted that gas prices have dropped since their peak over the summer.
Senator Rick Scott, a Florida Republican, last week challenged the president on Twitter and tweeted: "The price of everything is up, and all Democrats do is deny the problem. We need accountability in Washington."
For Americans not willing to break the bank at the grocery store this holiday season, Jenkin told Newsweek, "You can save money if you're willing to be adventurous, and veer away from a traditional dinner. Green beans are a substitute vegetable, same with peas. Cranberries are also in season right now, which is good for the shopper."
His overall message for shoppers is to get to the grocery store now.
"Our farmers are getting killed, this is the lowest production of turkeys in a decade. People need to get to the store this week. There is already a shortage on birds 10 pounds or more, and if you wait the price per pound could go up another 10 percent," he said.