Inflation Returns: Are Gas Shortages a Wake-up Call? | Opinion
Shortly before the 2007-2008 Great Recession, the operating assumption among many economists and other policymaking elites was that housing prices would never decline. That assumption came a cropper quickly.
Since then, the operating assumption has been that interest rates will never rise. After all, we've experienced more than a decade of the Federal Reserve keeping interest rates at or near the zero bound. Rates have been so low that with even modest inflation, well below the Federal Reserve's 2 percent target, they would occasionally turn negative.
Negative interest rates mean Americans are effectively paying banks to hold their money. How many Americans actually appreciate this unusual situation?
We've had over a decade of accommodative, unsustainable monetary and fiscal policies. After the Great Recession, the Federal Reserve pursued three rounds of quantitative easing—basically creating money and pumping it into the economy, and the Fed still continues massive monthly purchases of Treasury and corporate bonds.
Meanwhile, given the profligate fiscal policies of both Republican and Democratic administrations (tax cuts, massive annual budget deficits), our national debt has reached historic levels. At over $28 trillion, our debt represents the highest percentage of GDP since World War II.
The Economics 101 classic definition of inflation is "too much money chasing too few goods."
The "too much money" part comes from the massive monetary liquidity engineered by central banks, not just in the U.S. but also around the world. Fiscal policy's deficit spending contributes to there being too much money in the economy.
The "too few goods" part can be attributed partially to the pandemic. But now we're beginning to see the inflationary impact of the Fed's long-term asset-price distortions via ultra-low interest rates and massive federal stimulus policies: housing is in short supply; commodity prices—iron ore, copper, lumber—are rising significantly; supply-chain disruptions mean higher prices for new automobiles and other goods. Prices for used cars and trucks, and especially rental cars, are skyrocketing.
We see asset bubbles in stocks, special purpose acquisition companies, crypto-currencies and housing. In Arlington, Virginia, a young couple recently made a $910,000 successful bid for a single-family, nothing-special, three-bedroom, one-bathroom home built in the 1940s. Their bid was $121,000 above the asking price.
Now we get another Black Swan event: the Columbia Pipeline hack allegedly by Russia-based DarkSide. Fortunately, this fuel-supply disruption was relatively short-lived.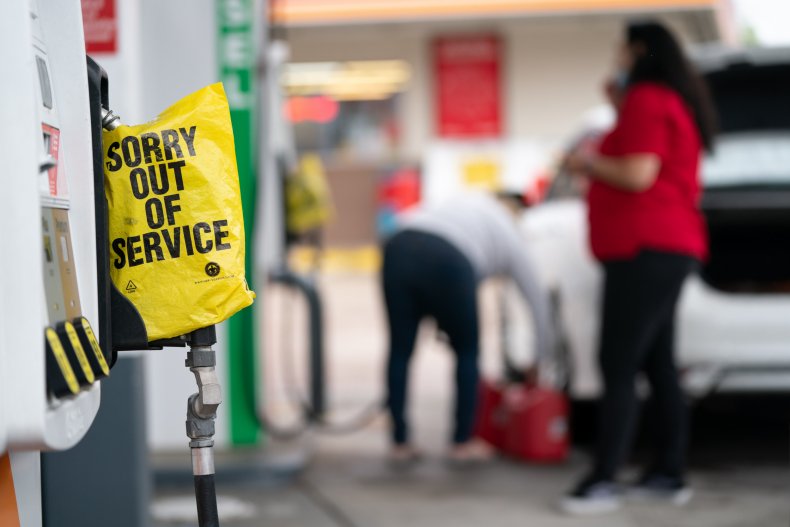 In our increasingly uncertain world, however, we can expect similar, and possibly even more damaging, future attacks. Imagine the effects of a successful attack on an electricity grid: think days or weeks without electricity, elevators and tap water.
President Lyndon B. Johnson ignited serious inflation in the mid-1960s by pursuing vigorous "guns and butter" spending programs. Today, President Joe Biden's stimulus act and his proposed legislative packages on jobs and infrastructure, plus significant new domestic spending, are primarily about "butter."
What happens if today's global hotspots erupt? Tensions are simmering with respect to the Middle East (Iran, Israel, Syria), our proposed Afghanistan troop withdrawal, Russia's expansionist intentions, China's harassment of Taiwan and its increasingly aggressive South China Sea behavior, plus our growing cybersecurity needs.
Will we soon need more "guns" as well?
Economics is fundamentally about human behavior and decision-making. Such decisions are not always rational: consider the panic-buying during the pandemic (paper towels, toilet paper, masks and hand sanitizer). This past week we saw the impact of gas shortages.
With the Great Recession, we've seen what can happen when the behavioral assumptions underlying mathematical formulas and algorithmic models are upended.
The current U.S. economic situation is becoming increasingly unsustainable. Annual deficits and the national debt can't keep rising endlessly as Modern Monetary Policy theorists suggest. Asset bubbles always burst.
The late economist Herbert Stein, chair of President Richard Nixon's Council of Economic Advisers, famously quipped that if something is unsustainable, it will stop.
Get ready for more inflation and its highly disruptive economic consequences.
Charles Kolb served as deputy assistant to the president for domestic policy from 1990 to 1992 in the George H.W. Bush White House. From 1997 to 2012, he was president of the nonpartisan, business-led Committee for Economic Development.
The views expressed in this article are the writer's own.