America's inflation rate rose by 6.8 percent in 2021, the highest jump seen since 1982, far exceeding the inflation increase of 1.4 percent in 2020 and 2.3 percent in 2019.
The subsequent increases in the prices of goods have in turn exasperated the economic inequality between America's upper class and its middle and lower classes.
A December 15 report by the Budget Model project at the University of Pennsylvania's Wharton School found that average Americans now spend 7 percent more on their household goods while wealthy Americans now spend 6 percent more.
Researchers attribute the disproportionate increases in household product spending to the differing manner in which average and wealthy Americans balance their budgets. For example, in 2020 those in the 95th percentile and above for income spent 4 percent on energy commodities while those in the zero to 60 percentiles spent 7 percent of their budgets.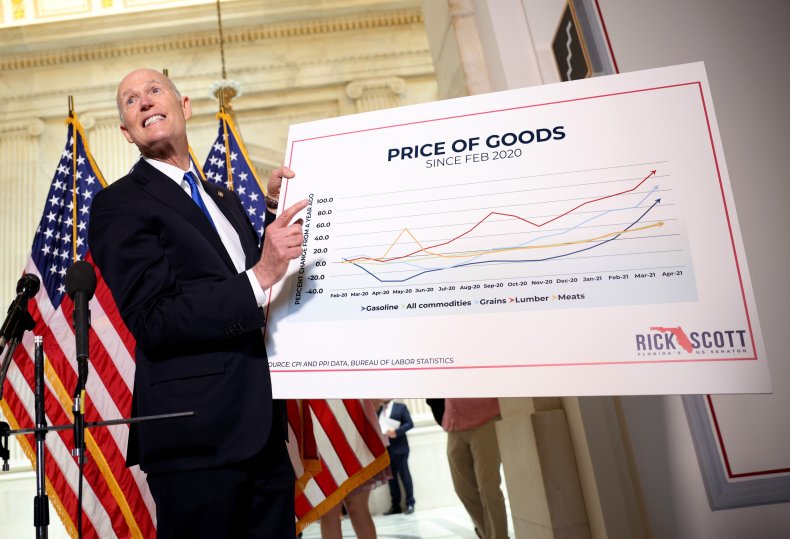 As of December, gas prices cost nearly 59 percent more than they did at the same time last year, meaning those who devote a larger portion of their budget to this expense would find themselves paying more of their household products in 2021 as opposed to 2020.
In contrast, the Budget Model report shows that in 2020 those in the zero to 60 percentiles spent 13 to 16 percent of their budget on products excluding food and energy expenses, while those in the 95th percentile spent over 18 percent. The percent change price for these goods jumped by 9 percent from November 2020 to November 2021.
"We estimate that inflation in 2021 will require the average U.S. household to spend around $3,500 more in 2021 to achieve the same level of consumption of goods and services as in recent previous years," the study states. "Moreover, we estimate that lower-income households spend more of their budget on goods and services that have been more impacted by inflation."
The issue of inflation stands as a hurdle to securing moderate Democratic Senator Joe Manchin's support on President Joe Biden's Build Back Better social safety and climate spending bill. While supporters of the bill argue that it will reduce American poverty, Manchin has stood firm in his concerns that it could increase inflation and harm regular Americans.
"I cannot take that risk with a staggering debt of more than $29 trillion and inflation taxes that are real and harmful to every hard-working American at the gasoline pumps, grocery stores and utility bills with no end in sight," he said in a December 19 statement.