A mom refusing to convert her "Instagram photoshoot room" into a bedroom for her daughter has been panned online.
The 34-year-old mom, named as Rose, has a 3-year-old daughter, Daisy, her cousin said in a Reddit post, under username u/throwrabounder.
The Redditor, 25, voiced their concern at the toddler being denied her own space, as her mom currently uses the second bedroom for her social media. As a result, the toddler co-sleeps with her mom and dad in one bed.
She said: "She has over ten thousand followers for her fashion, lifestyle, and artistic posts where she usually poses in photoshoots. This is not her main source of income, but a hobby she does in her spare time."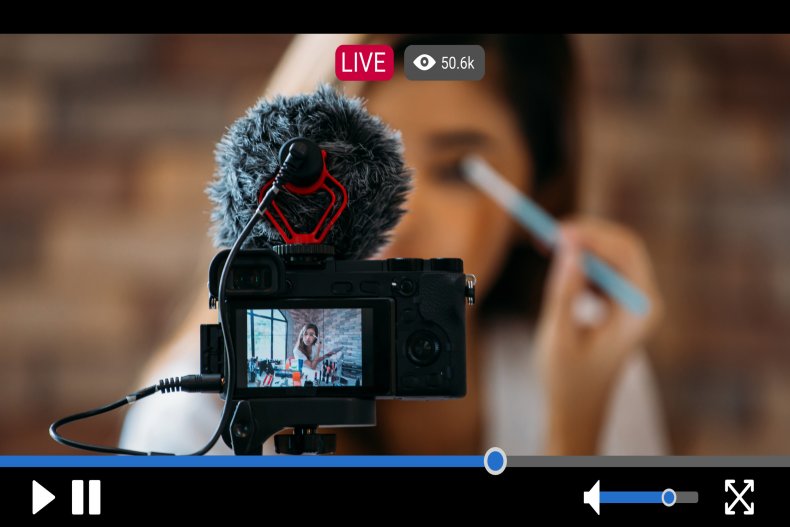 Being an online influencer can be lucrative, with the most popular stars of TikTok and Instagram raking in millions a year.
A report entitled The State of Influencer Earnings, from IZEA Worldwide, Inc., published earlier this year, shared data from 2015 to 2021.
They revealed the average price paid per post last year, with sponsored photo posts on Instagram costing on average $1,170, while Stories had an average price of $906.
Rose would come under the micro-influencer tier, the report said, which is for accounts with between 10,000 to 49,999 followers.
They said: "Sponsored Post prices charged by micro-influencers with 10,000 to 49,999 followers have risen 1,291% from $109 to $1,516 on average."
And they noted over the past 7 years "average earnings have dramatically risen for influencers of all tiers." While last year saw the cost per post rates for each tier soar to "all-time highs."
Although they pointed out TikTok was fast becoming the most lucrative platform, as Ted Murphy, founder and CEO of IZEA, said: "We have seen a notable shift in earnings from Instagram to TikTok, where rates for a sponsored post are up to three times as high."
The chart below, provided by Statista, shows some of TikTok's biggest stars.
The Reddit post said: "Rose currently lives in a nice two bedroom home, where the second bedroom had been converted into her 'Instagram photoshoot room' where she takes her pictures and stuff.
"Last week, when I visited her home, I asked her when Daisy would be moving into the second bedroom so that she could get her own space. Rose laughed at me, and said that Daisy would sleep in her and her husband's room forever because the second bedroom is reserved for HER Instagram room.
"I told her that maybe this would pose to be an issue because as Daisy grows up, she might need her own space to grow and might need a place for her own private thoughts.
"Rose then told me that if she gave up her Instagram room then her influencer life would be over and said I should just mind my own business as Daisy is not my child."
The post, which can be read here, amassed more than 8,000 upvotes and interactions, while the top comment, from b1lllevansatmariposa, was liked 12,000 times alone.
As the post blew up, she explained Rose has a day job in digital marketing, while her husband came from a wealthy family.
Rose's husband is her photographer, as her cousin continued: "Her IG room is basically a big white room with props and a set with lights, nobody is really allowed in there except for her and her photographer (hubby) and occasionally she will rope in Daisy for a mommy/baby shoot that'll take an entire day when the kid just wants to play.
"I've also tried telling her to maybe let Daisy participate for half a day or something because she's still a little kid but Rose got mad at me again for butting into her parenting lmao."
People sided with the Redditor, as Sheath2 said: "I think it's a stretch, but given that she'd rather have an 'Instagram room' instead of giving her daughter a bedroom of her own and actively trying for a second child, she doesn't seem like she has the best judgment."
LastFox2656 commented: "Lord. That poor kid. I loathe instamommies (and daddies). They're such boring people they need to go to the Internet for attention, even at the detriment of their child. Nta."
InfiniZii thought: "She needs a bigger house and is in denial. If her IG doesn't give her enough income to pay for an extra room than she shouldn't prioritize it over the well-being of her daughter."
Newsweek reached out to u/throwrabounder for comment.