If you turn on any news channel, open any web browser or log onto any app, chances are a conversation about coronavirus will land in your lap within seconds. The global pandemic is still not entirely understood by scientists, members of the media or global politicians. This means there's no way online influencers understand it, either.
Access to social media has made it simple for anyone to share their opinions, personal beliefs and fears with a wide audience. We've already seen in memes, Tiktoks and passionate Instagram expressions about the coronavirus. But some of these personal expressions hold dangerous or inconsiderate claims that spread fear and not the facts, making it feel nearly impossible to tell the difference.
Instagram and Tiktok, specifically have been full of conversations that claim the coronavirus is something it's likely not. Even Harvard published an article citing a handful of misleading claims about Coronavirus that surfaced on social media in the virus' first weeks. Some of these include that "oregano oil proves effective against coronavirus" and advertisements to prevent "2019-nCoV by modifying your diet (for example, by avoiding cold drinks, milkshakes, or ice cream)."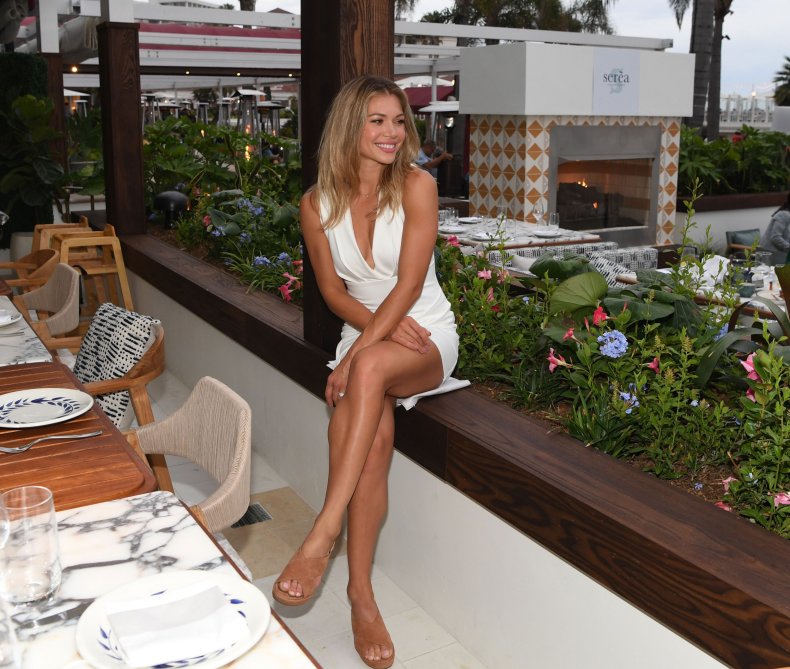 The problem is in claims that have no scientific background. That doesn't stop people from clicking through and reading them in large numbers. Influencers like former Bachelor contestant Krystal Nielson have taken to Instagram where they reshare inaccurate information.
In a video posted on her Instagram Thursday, Nielson claimed she saw a doctor on TV that claimed children don't get Coronavirus because they don't have inflammation in their body from processed sugars, alcohol and smoking. Nielson then used the information to promote her self-run four-week body detox. The "coaching experience" ranges in price from $97 to $494.
While Nielson's angle may promote wellbeing that will improve the health of her followers, there's no way to know if it will reduce one's chances of catching coronavirus, as there's no known cure or avoidance procedure past washing your hands and avoiding large public crowds.
There's also no known reason why children resist the disease better than adults. It could stem from the only half-formed immune system in children, according to Chris van Tulleken at University College London via New Science.
Nielson isn't the only one doing this, and it's not to slam her content. She simply shared advice that connected to her personal brand. Nielson likely did hear the information from a doctor on television, and knew her followers, who are passionate about health and fitness, would relate. It advertises the idea that coronavirus information and theories can turn into an international game of telephone where, by the end, no one really knows what they're talking about, and if their statement holds any truth.
It's what most influencers do every day, and as the coronavirus conversation and fears grow, it's likely influencers will begin to benefit financially from promoting products that somehow tie into a picture of health.
Influencers located in Wuhan, China, where the virus seemingly began, have already shifted their fashion and lifestyle-driven content to capitalize on wellness in midst of the outbreak. Wired featured details about the ever-shifting platform Xiaohongshu, which is a Chinese platform dedicated to fashion and beauty. Often times, influencers on the site promote makeup, outfit choices and even plastic surgery. Now, though, content is almost entirely flooded with conversations about Coronavirus.
It appears Instagram is already aware of rampant misinformation on the app. When searching the hashtag "#coronavirus," a link to the Centers for Disease Control and Prevention website is listed before any posts can be seen. The app has also publicized the measure in a Twitter thread that details their plan to remove harmful information
The concept of misinformation isn't specific to Instagram. Tiktok has also seen an influx of videos tagged with the illness. Tiktok, in general, is a home for humorous content. That means it's a natural host for exaggerated claims.
The only known way to prevent Coronavirus is by washing hands frequently, coughing and sneezing into your arm and avoiding public places with many people.
This article was updated to include Instagram's Twitter thread and ongoing precautions.