Influencers Claim Agency With Russian Connections Offered Cash to Discredit Pfizer Vaccine
Several French and German YouTube influencers said they were offered money from a public relations agency with apparent ties to Russia in order to discredit the Pfizer-BioNtech COVID-19 vaccine and falsely tell their followers that the jab has led to hundreds of deaths.
According to screenshots of emails posted by multiple YouTube bloggers, a PR agency called Fazze claimed to be an "influencer marketing platform" based out of London.
The agency contacted French health and science YouTubers last week and asked them to "explain ... the death rate among the vaccinated with Pfizer is almost 3x higher than the vaccinated by AstraZeneca," The Guardian reported.
In exchange for money, the influencers were asked to publish links on YouTube, Instagram or TikTok to reports in Le Monde, on Reddit and on the Ethical Hacker website about a supposed leaked report containing data that substantiates the false claim.
The article in Le Monde is about data reportedly stolen by Russian hackers from the European Medicines Agency regarding the Pfizer vaccine, but contains contains no information on mortality rates. The other two pages have since been deleted, The Guardian reported.
In poor English, Fazze asked the influencers to ask their followers "why some governments actively purchasing Pfizer vaccine, which is dangerous to the health of the people?"
The agency also asked the influencers to "act like you have the passion and interest in this topic," and to avoid using the words "advertising" or "sponsored" in posts or videos because "the material should be presented as your own independent view," according to The Guardian and an investigative report by French news site Numerama.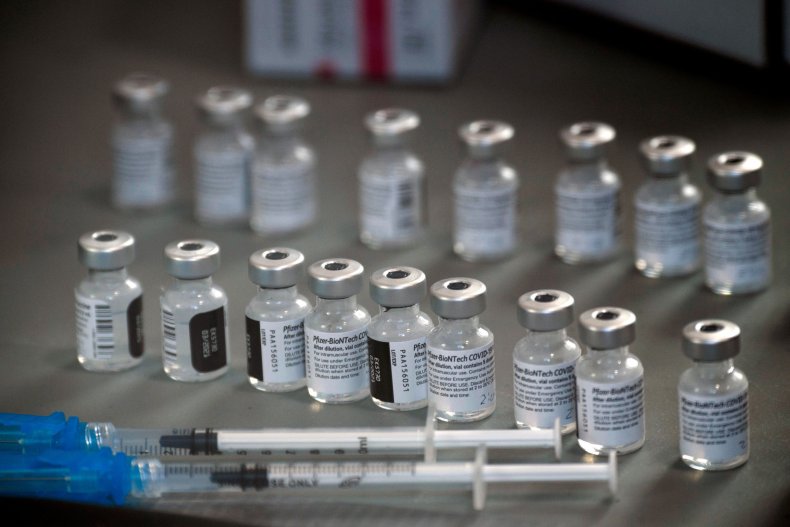 Léo Grasset, a popular French science YouTuber with nearly 1.2 million subscribers, posted screenshots of the emails to Twitter.
"It's strange. I received a partnership proposal which consists of breaking down the Pfizer vaccine on video. Colossal budget, client who wants to remain incognito and you have to hide the sponsorship," Grasset tweeted on Monday.
Similarly, Mirko Drotschman, a German YouTuber and podcaster with 1.5 million subscribers, also posted a screenshot of the email asking him to take part in an "information campaign" about Pfizer-linked deaths last week.
"Very interesting: an agency contacts me and asks if I want to be part of an 'information campaign'. It's about sharing a link to allegedly leaked documents on corona vaccination deaths," Drotschman said in a translated Tweet.
Though the agency claimed to be based at 5 Percy Street in London, it is not registered there. Instead, Fazze's management was found to come from Moscow, with ties to a Russian entrepreneur, The Guardian reported.
By Tuesday, Fazze's website was no longer accessible online and Newsweek was unable to reach the agency.
Misinformation campaigns related to COVID-19 vaccines with ties to Russia are not new. In April, a European Union agency report said Russia launched a major effort using government ministries, companies and pro-Kremlin media to spread disinformation that the West and the EU are trying to sabotage its Sputnik V COVID-19 vaccine.
Earlier this month, the U.S. State Department also identified three online publications directed by Russia's intelligence services that that have attempted to spread disinformation about COVID-19 vaccines produced by Pfizer and Moderna.
The outlets "spread many types of disinformation, including about both the Pfizer and Moderna vaccines, as well as international organizations, military conflicts, protests, and any divisive issue that they can exploit," a State Department spokesperson said, according to Reuters.
"The Department will continue to expose Russia's nefarious activities online," she added. "We will also continue to work closely with our allies and partners to provide a global response to countering disinformation."