InfoWars' Alex Jones Sued for Defamation by Charlottesville Counter-protester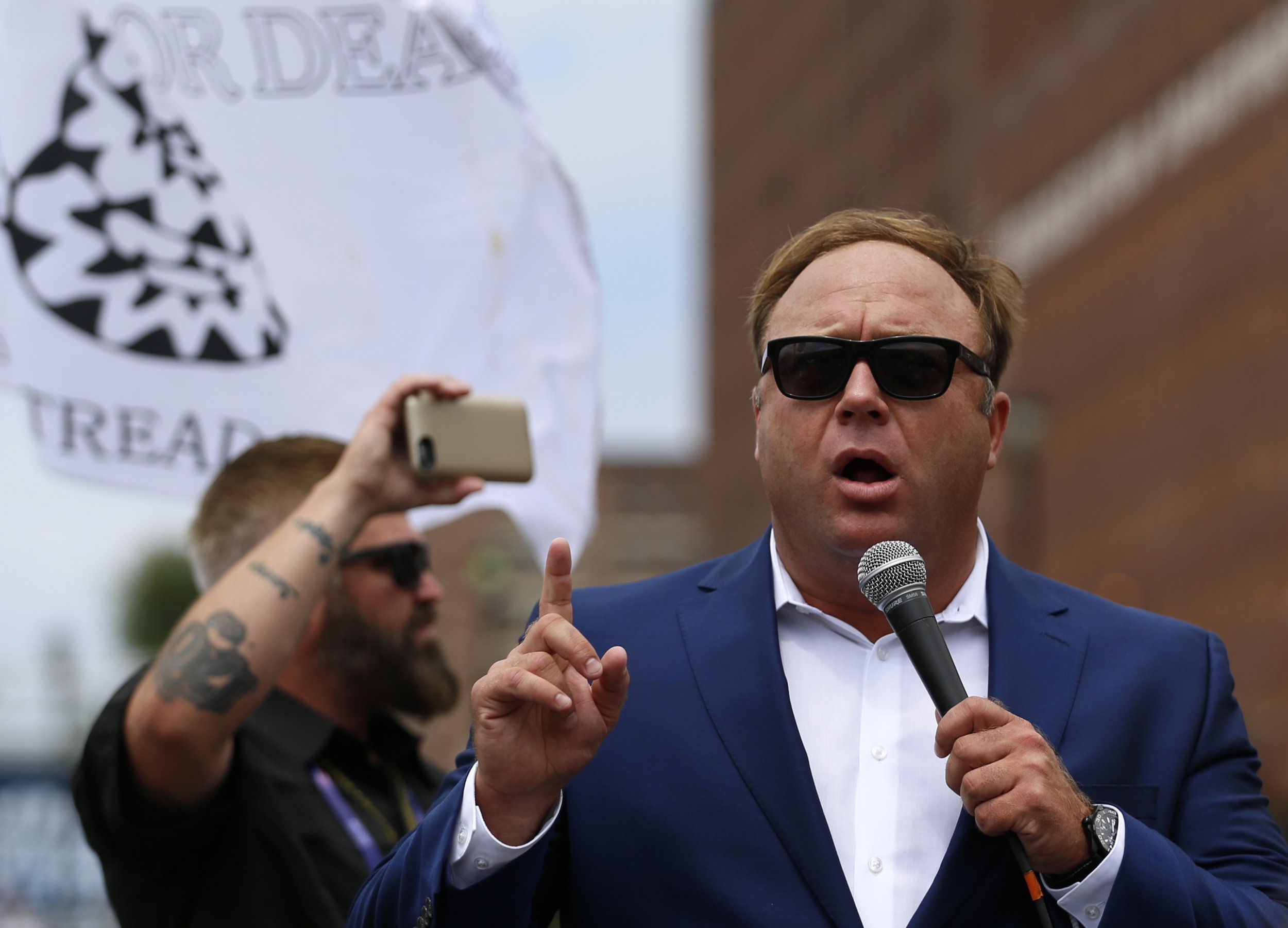 Alex Jones' InfoWars website is among a number of defendants being sued for defamation by a counter-protester from the white supremacist rally in Charlottesville who caught the death of Heather Heyer on film.
Brennan Gilmore's complaint, brought by Georgetown Law's Civil Rights Clinic on Monday, alleges Gilmore was the victim of "right-wing conspiracy theories" after he shared his footage from the attack, which saw Heyer killed when a car ploughed into the group she was demonstrating with on August 12.
Among those named by the lawsuit are InfoWars, its presenter Alex Jones, Free Speech Systems, one-time Breitbart journalist Lee Stranahan and Derrick Wilburn, among other bloggers.
"Defendants thrive by inciting devastating real-world consequences with the lies they publish as 'news.' From 'Pizzagate' to the Sandy Hook and Las Vegas shootings, Defendants have subjected innocent people to relentless threats of violence and death, bullying, and online harassment," the lawsuit states.
But Jones did not appear to agree with the subject of the lawsuit, tweeting: " Lawsuit Filed Against #Infowars For Questioning Leftist PR Surrounding Charlottesville."
In the lawsuit, Gilmore claims that after he shared his footage, he and his family became targets for the conspiracy theorists, with his family's address shared online. He himself was sent hate mail and death threats, accused of being part of the "deep state" and working to bring down President Donald Trump.
"To this day, Brennan suffers the effects of this character assassination: his career as a diplomat has been compromised, he has lost potential partners and clients in his most recent business venture, and his social relationships have been irreversibly damaged," the lawsuit explains.
One of the defendants named in the lawsuit, Stranahan, posted a response to the news on his twitter page.
"Dear @brennanmgilmore Now that you've done your public relationships campaign, when can I expect service in your lawsuit?" he wrote. "I've been told you don't even have my address. DM for it. I'm not sure your lawsuit will ever reach that point, but know I do look forward to discovery."