InfoWars' Alex Jones Claims Defamation Over Sandy Hook Parents' Lawsuits: 'It's Like I've Murdered the Children'
Alex Jones has claimed he himself is being defamed following lawsuits brought on by the parents of children killed in the Sandy Hook school shooting.
The InfoWars host is being sued for defamation by Neil Heslin, the father of 6-year-old victim Jesse Heslin, and Leonard Pozner and Veronique De La Rosa, who lost their six-year-old son Noah, for $1 million each over his conspiracy theories and "vicious lies" surrounding the 2012 massacrein Newtown, Connecticut.
Responding to the lawsuits on his show, the controversial broadcaster denied that he ever believed the shooting was faked and 20 children were not killed there.
"You're allowed to question things in America, that's not defamation," Jones said. "But what is defamation is to file lawsuits that say I said things I didn't say and then put me and my whole family through the ringer and lie about us and hold us up against dead children and say basically 'we hate their families, we hate the children.' It's almost like I've murdered the children and that's not what happened."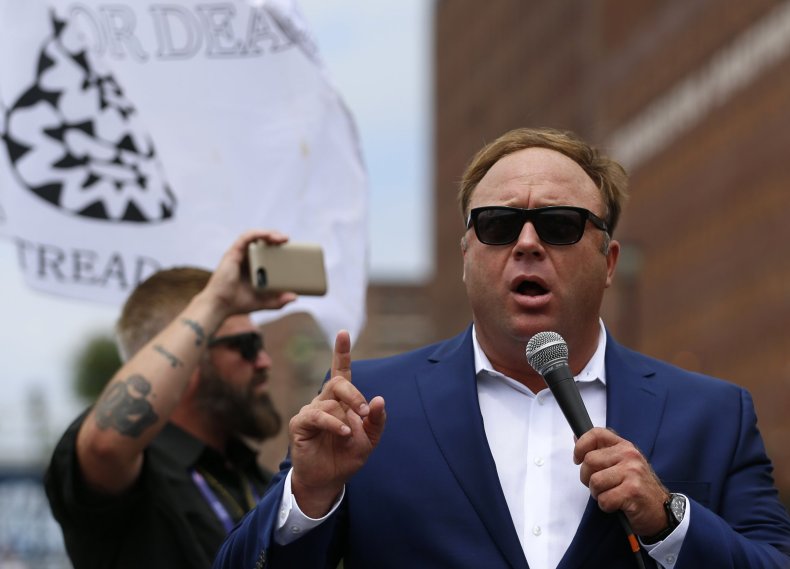 Jones added suggestions of him saying the Sandy Hook shooting was a hoax was merely him playing "devil's advocate." He told his listeners: "We looked at it, and I don't think the thing was a hoax.
"The media jumped on it, they exasperated it, they faked some locations, they did some things in the aftermath… but the new hoax is that I'm saying they're crisis actors and it didn't happen. My listeners said a lot of them look like they're acting, we looked at it and I said 'I can't say that'—that's what I've always said."
Responding to the comments, Wesley Todd Ball, the parents' lawyer, told Bloomberg: "Alex Jones's latest comments show he has zero respect for the torment he's putting these victims through. His comments are nothing more than a lie on top of a lie. They are void of an apology."
Jones has previously said on his InfoWars show that if "children were lost at Sandy Hook, my heart goes out to each and every one of those parents." He added: "The only problem is, I've watched a lot of soap operas, and I've seen actors before. And I know when I'm watching a movie and when I'm watching something real."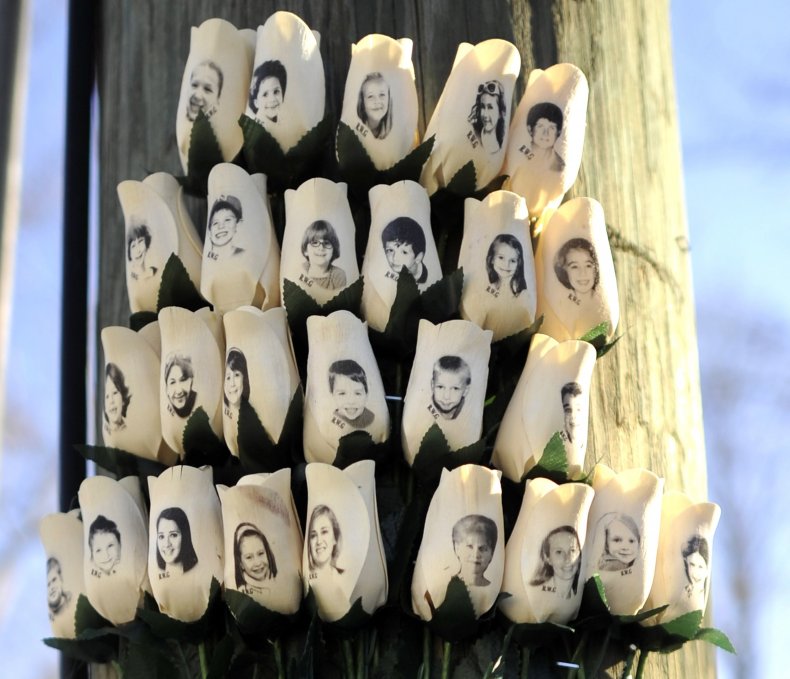 Jones also claimed an interview with grieving parent De La Rosa and CNN's Anderson Cooper was filmed on blue-screen and not on location.
"[Cooper's] not there in the town square," he said in 2014. "We got people clearly coming up and laughing and then doing the fake crying. We've clearly got people where it's actors playing different parts for different people, the building bulldozed, covering up everything."
Speaking to NBC's Sunday Night with Megyn Kelly last June, Jones again said how he never actually believed no children were killed in Newtown.
"I do think there's some coverup and some manipulation. That is pretty much what I believed," he said. "I tend to believe that children probably did die there. But then, you look at all the other evidence on the other side, I can see how other people believe that nobody died there."