The Infrastructure Bill Will Improve Digital Equity for Latinos | Opinion
In today's digital economy, it's incredible what you can accomplish with just one click—opportunities to enroll in online classes, speak with a health care professional about your child's sore throat and even find employment. All of this is available at your fingertips. That is, if you have access to the tools and services needed to get online.
The COVID-19 pandemic has taught us that access to the internet can no longer be viewed as a privilege. At the League of United Latin American Citizens (LULAC), one of the country's oldest Hispanic civil rights organization, we believe everyone in our community, and the millions of other individuals who struggle to get online, should have long-term access to high-speed internet service at an affordable price.
We commend the Senate for supporting bipartisan efforts and making a historic investment in broadband infrastructure to connect every individual to high-speed internet. But to truly close the digital divide, the House must follow the Senate's example and pass this bipartisan infrastructure deal, investing in reliable broadband infrastructure that reaches every household nationwide.
While internet use and broadband adoption rates have progressively increased through the years, a disparity still exists when it comes to who is able to get online. According to recent survey results from Pew Research Center, roughly a quarter of adults with household incomes below $30,000 per year (24 percent) say they don't own a smartphone and about 4-in-10 adults with lower incomes do not have home broadband services (43 percent) or a desktop or laptop computer (41 percent). By comparison, each of these technologies is nearly ubiquitous among adults in households earning $100,000 or more a year.
The digital divide is a barrier to many in our own communities too. In fact, 37 percent of Latino households have either no broadband internet connectivity or connect only through their smartphone, according to Latino Decisions. A broadband connection has the potential to bridge the digital divide and help our community gain opportunities to achieve economic prosperity. Providing broadband access means that children can learn, families can connect and people are able to adapt to an increasingly digital world.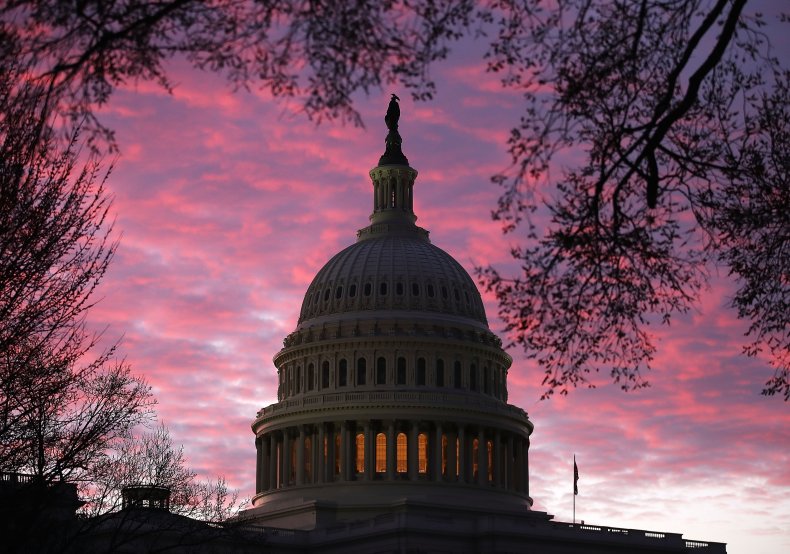 The pandemic proved just how difficult it can be for some families trying to connect to the internet. Some 15 percent of home broadband users in the United States said they had trouble paying for their high-speed internet service during the coronavirus outbreak. That includes 34 percent of those with household incomes of less than $30,000 a year, according to another Pew Research Center survey.
Fortunately, the Federal Communications Commission's (FCC) Emergency Broadband Benefit (EBB) program made available up to $3.2 billion to help low-income individuals get connected to high-speed internet. Recent reports from the FCC show over 5 million U.S. households have already enrolled in the largest broadband affordability program to date, unlocking the benefits and opportunities that come along with internet connectivity, including access to online education, remote work and telehealth.
However, the EBB isn't the only initiative the FCC has undertaken in an effort to bridge the digital divide. As a member of the Digital Empowerment and Inclusion (DEI) working group of the FCC's Communications Equity and Diversity Council (CEDC), I've been directly involved in advising the FCC on how to empower disadvantaged communities, specifically examining the effectiveness of broadband and digital adoption programs.
During the two-year charter of the CEDC (formerly the Advisory Committee on Diversity and Digital Empowerment, ACDDE), which ended on July 5, the DEI working group developed and presented to the commission a broadband adoption report that discussed the importance of digital readiness and the role of libraries in digital inclusion efforts. Libraries can be helpful in promoting EBB to low-income individuals by sharing enrollment information and directing these individuals to community organizations that can support them through the enrollment process.
Now, the Senate-approved bipartisan infrastructure package includes $65 billion meant to connect hard-to-reach and rural communities to high-speed broadband internet, including $14.2 billion to convert the EBB program into a permanent broadband benefit for low-income households. The program, renamed the Affordable Connectivity Program, provides a $30 monthly benefit to participating households and expands eligibility to those 200 percent below the federal poverty line and to those participating in WIC.
What's more, the bill allocates $2.75 billion for digital equity and inclusion programs, including $1.44 billion in grants for states to promote digital equity and inclusion, and to build capacity for state broadband adoption efforts. Additionally, $1.25 billion will go toward state agencies, localities, tribal entities, nonprofit entities, community anchor institutions, local education agencies and entities with workforce development programs to support digital equity and inclusion and spur adoption among vulnerable groups.
The best way to get our community online is through dependable, sustainable and long-term broadband solutions, like those in the bipartisan infrastructure bill, that will support and empower low-income families. When everyone has access to the education and economic opportunities available online, our community is best positioned to thrive in today's fast-growing, digital economy. Congress, let's please make sure we get this one right.
Sindy M. Benavides is the chief executive officer of the League of United Latin American Citizens (LULAC). LULAC is the nation's largest and oldest Hispanic civil rights volunteer-based organization that empowers Hispanic Americans and builds strong Latino communities. Headquartered in Washington, D.C., with 1,000 councils around the United States and Puerto Rico, LULAC's programs, services and advocacy address the most important issues for Latinos, meeting the critical needs of today and the future.
The views expressed in this article are the writer's own.