Infrastructure Vote a Done Deal, Moderate Democrats Say: Progressives Disagree
Moderate and progressive Democratic members of Congress remain in disagreement about the upcoming vote on the $1.2 trillion bipartisan infrastructure bill. While moderates have expressed confidence about the bill's success, progressives have said the bill is likely to fail.
New Jersey Representative Josh Gottheimer told reporters on Thursday that the House will vote on the bill by Friday. He also said that he doubted that his party's progressive members would vote against the bill.
"I'd be shocked if a small faction of the Democrats...when we ultimately vote, are gonna vote against it," Gottheimer told Politico. "It just doesn't add up to me."
"I think there's a pretty deep recognition wherever you sit in the Democratic side that we need to get these bills done for the president, for his agenda, but also more importantly for the country," he added.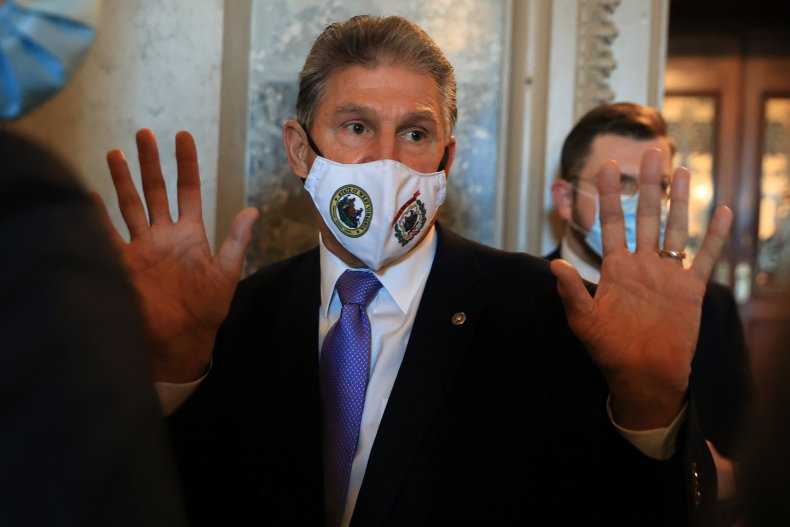 However, progressive Washington Representative Pramila Jayapal told reporters on Thursday that she didn't think the vote would happen soon. If it does, she added, the bill will likely fail, CNN's chief congressional correspondent Manu Raju wrote in a Thursday afternoon tweet.
"The White House is talking to [Arizona Senator Kyrsten] Sinema and [West Virginia Senator Joe] Manchin trying to work something out," Jayapal told reporters at the Capitol. "I don't know what that is. I don't have any indication of what that is. I have no idea if it's going to get there."
"If they send something over, I'm on the edge of my seat waiting to see it," she added. "And I told [House Speaker Nancy Pelosi], you know, if we need to stay here until we get the reconciliation, I'm happy to stay here and keep working and try to get it done."
Progressives have threatened to vote against the $1.2 trillion bipartisan infrastructure plan down because Pelosi decoupled it from a larger $3.5 trillion "human infrastructure" reconciliation bill. Pelosi originally promised to allow House members to vote on the two proposals in tandem.
The $1.2 trillion bill includes funding for repairing roads and bridges as well as upgrades to different transit systems. The $3.5 trillion reconciliation proposal includes funding "human infrastructure" initiatives. These initiatives include funding for public housing, childcare, healthcare, and for fighting climate change.
On the Senate Democrat side, Manchin and Sinema haven't yet indicated whether they will support the reconciliation proposal.
Manchin has reportedly demanded that the proposal be reduced to $1.5 trillion, Politico reported. His declaration could sink progressive hopes that the proposal could make any significant impact on the needs of American workers.