Ingo Rademacher Exits 'General Hospital' Amid Vaccine Remarks, Transphobia Storm
Ingo Rademacher has departed his long-held role as Jasper "Jax" Jacks on General Hospital amid a storm of controversy.
The actor, who joined the ABC daytime soap in 1996, was let go after refusing to comply with the show's COVID vaccine mandate, according to The Hollywood Reporter.
Rademacher has been outspoken against vaccine mandates on his social media accounts. On Sunday, he took to Instagram to share a post that read: "I will stand with you to fight for medical freedom," adding a series of hashtags that included "#nomandates," and "#coersionisnotconsent."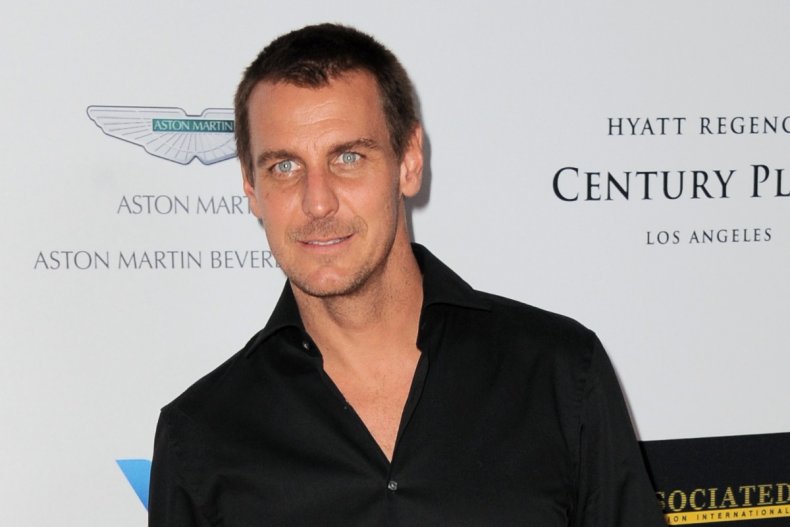 He also wrote in an Instagram Story, per Deadline: "If we don't send a strong message to the Biden Administration to reverse course immediately where do you think this ends guys? With Booster No. 25? Nope. Vaccine passports and more segregation is on its way right now. Wakey Wakey."
Rademacher additionally faced backlash from his own General Hospital co-stars over the weekend, after sharing a post referring to assistant secretary for health Dr. Rachel Levine, who is transgender, as a "dude."
The post shared by the actor showed a photo of newly-elected Virginia Lieutenant Governor Winsome Sears, the first Black woman to hold the position, beside Levine, a four-star admiral.
A caption on the meme, which was posted by conservative commentator Allie Beth Stuckey on November 4, read: "Hello, and welcome to ClownTown, where the dude on the left is an empowering woman, and the woman on the right is a white supremacist."
Following the post, Rademacher was condemned by his co-stars, including transgender cast member Cassandra James, who wrote on Twitter: "I am aware of a transphobic post shared by a fellow General Hospital actor. Shame on you.
"You have some serious unlearning and education to do. I feel deeply disappointed that such a public display of ignorance could come from our GH family."
"Misgendering trans folks is violence and if you come for one of us, you come for all of us," James went on. "The cis world doesn't get to decide which of us is valuable. I am so proud of the fans for always holding us to a high standard, for calling out transphobia and violence.
"While trans people are subjected to physical violence every day I spoke up to call out something more insidious. Transphobic memes and 'jokes' perpetuate the myth that trans people are anything less than infinitely resilient and utterly brilliant.
"I am so moved by the enormous amount of love and support I am seeing online from the fans and many members of the General Hospital family. Thank you."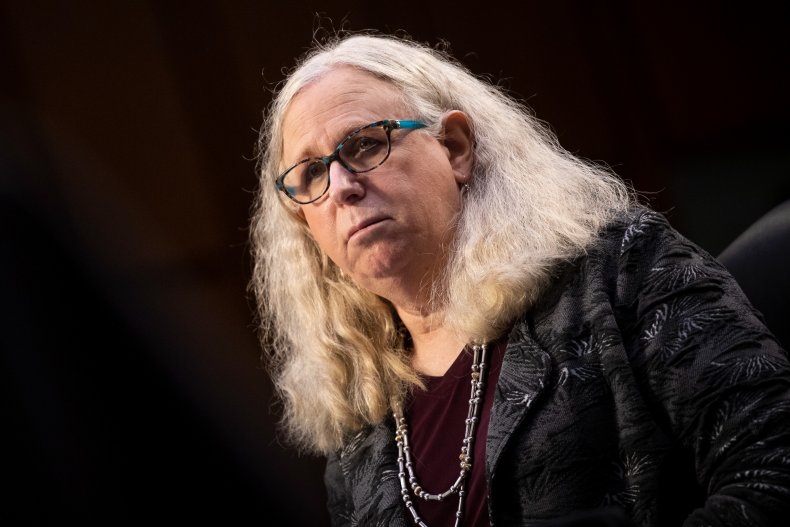 Nancy Lee Grahn, who has played Alexis Davis on the show since 1996, then went on to say that Rademacher is no longer part of the cast and shared her thoughts on the post.
She wrote: "The fellow actor, #IngoRademacher, is mercifully no longer a part of the #gh cast. Transphobia & misgendering are disgusting & should be unacceptable in any industry, including soaps/acting. I stand with my costar, @cassandrajames_, & the trans community."
On Monday, Rademacher posted a video on his Instagram account, in which he apologized to James and said that he shared the meme to highlight the "hypocrisy of the Left Wing media."
Conceding that he should have eliminated the word "dude" from the original post, he added: "I don't think it's okay to call a transgender an empowered woman because where does that leave women?"
Directing his attention to his co-star, he said, "Cassandra, I apologize to you sincerely. I think you're an absolute talent and you're very beautiful as well. I don't think a transphobic man would say that. I think you're absolutely gorgeous, I really do."
During the video, which was shot in his car, Rademacher went on to say that he and his wife let their son wear a Disney princess dress when he was aged 3 "because he wanted to look pretty. I don't think a transphobic dad would buy his son a Disney princess dress."
While Rademacher is yet to address his status on General Hospital, The Hollywood Reporter has stated that his final General Hospital episode will air on November 22. The publication has also reported that he departed his role before Sunday.