Laura Ingraham Airs Racially Charged Segment After Fox President Reportedly Warned Producers About Content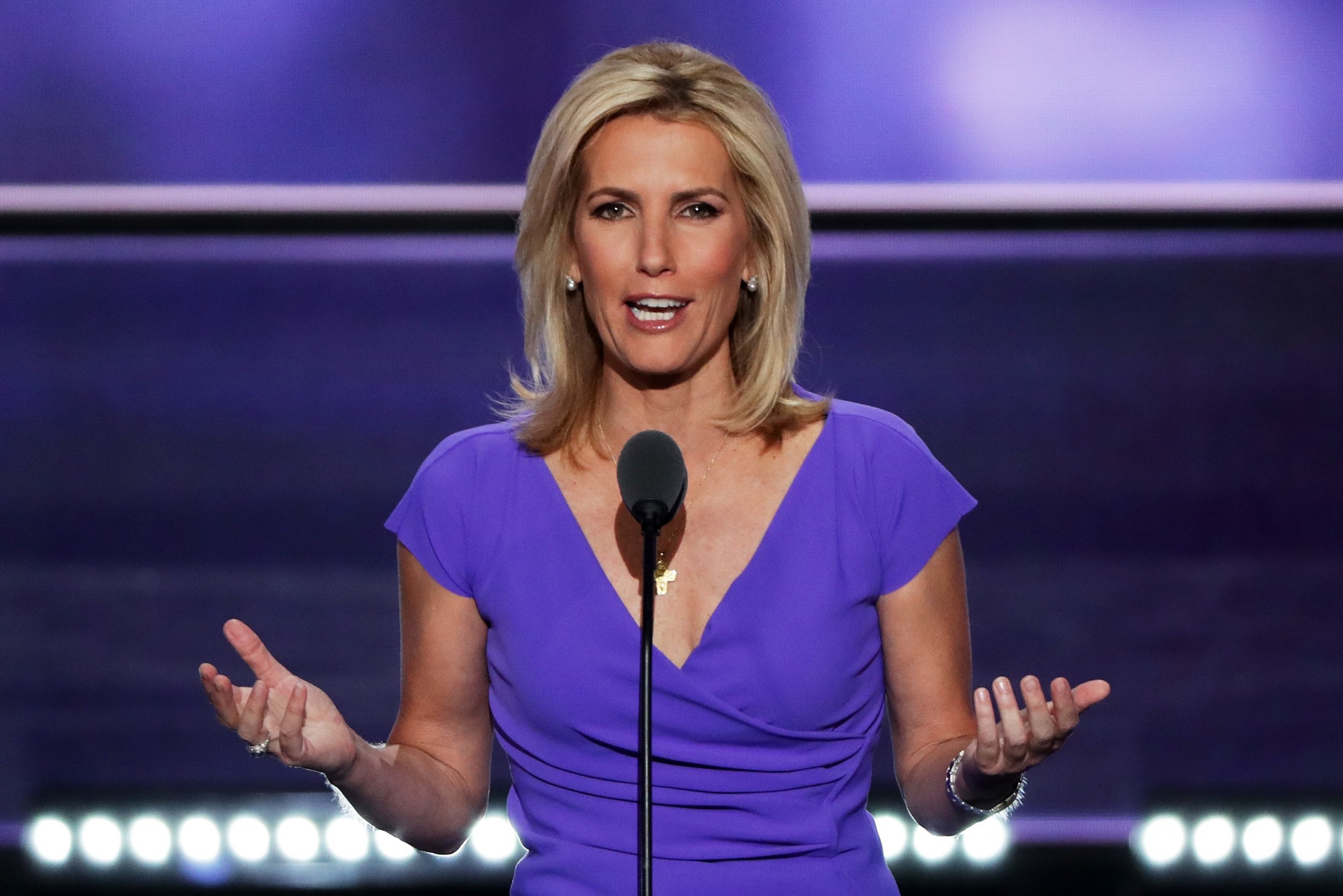 Fox News host Laura Ingraham faced a backlash Thursday after saying, Wednesday night, that "the America we know and love doesn't exist anymore," citing immigration and demographics.
Ingraham's commentary came despite stories that the network would crack down on overtly racist content.
Ingraham first mocked New York Democratic Socialist and congressional candidate Alexandria Ocasio-Cortez over a recent interview and then discussed demographic shifts around the country.
"Because in some parts of the country it does seem like the America we know and love doesn't exist anymore," Ingraham said. "Massive demographic changes have been foisted upon the American people, and they're changes that none of us ever voted for, and most of us don't like. From Virginia to California we see stark examples of how radically, in some ways the country has changed. Now much of this is related to both illegal and legal immigration that of course progressives love."
The comments appeared to echo the views of a small minority of white Americans who see national identity as inexorably tied to their race. The Brookings Institution, based on census data, projected whites would be a minority by 2045, but also noted that young immigrants would serve as the "engine of the nation's future growth, countering an aging, slow-growing and soon to be declining white population."
Ingraham closed the segment by caveating her comments. "There is something slipping away in this country and it's not about race or ethnicity," she said, contradicting herself. "It's what was once a common understanding by both parties that American citizenship is a privilege, and one that at a minimum requires respect for the rule of law and loyalty to our constitution," Ingraham said.
Despite the attempt to inoculate herself from criticism, she was roundly condemned.
U.S. Rep. Ted Lieu of California responded to the segment by noting his military service allowed Ingraham to make what he called "racist statements."
"Dear Laura Ingraham: I served on active duty to defend your right to make racist statements. America is not a race or demographic. It's a beautiful & bold idea, based on life, liberty & the pursuit of happiness. You @IngrahamAngle are no more American than I am or others are," Lieu tweeted.
Democratic Senator Tammy Duckworth of Illinois also called Ingraham's comments "racist" and praised the immigrants who work to better their lives.
"These comments from Laura Ingraham aren't just racist, they're wrong & shouldn't have been aired by @FoxNews. This country was built by immigrants who worked hard to give their families better lives & our diversity makes our nation stronger," the senator tweeted Wednesday.
Conservative and Weekly Standard editor Bill Kristol tied Ingraham's comments to President Donald Trump, who has also faced accusations of racism and of stoking racial tensions.
"If Trump would just rename his party the Know Nothings, we could take back the honorable name of Republican for a non-nativist, non-authoritarian, liberty-loving party," Kristol said.
The fresh controversy is not the first time Ingraham has faced such criticism. In June, she had said that facilities used to hold migrant childred separated from their parents were more like "summer camps".
Shortly after that, Fox News' chief executive Suzanne Scott gathered producers for a meeting to warn them to protect the network's talent and brand while requiring segments about children to be scripted, according to Politico citing two people with knowledge of the meeting.