This Ingredient in Your Halloween Chocolate Could Be Linked to Deforestation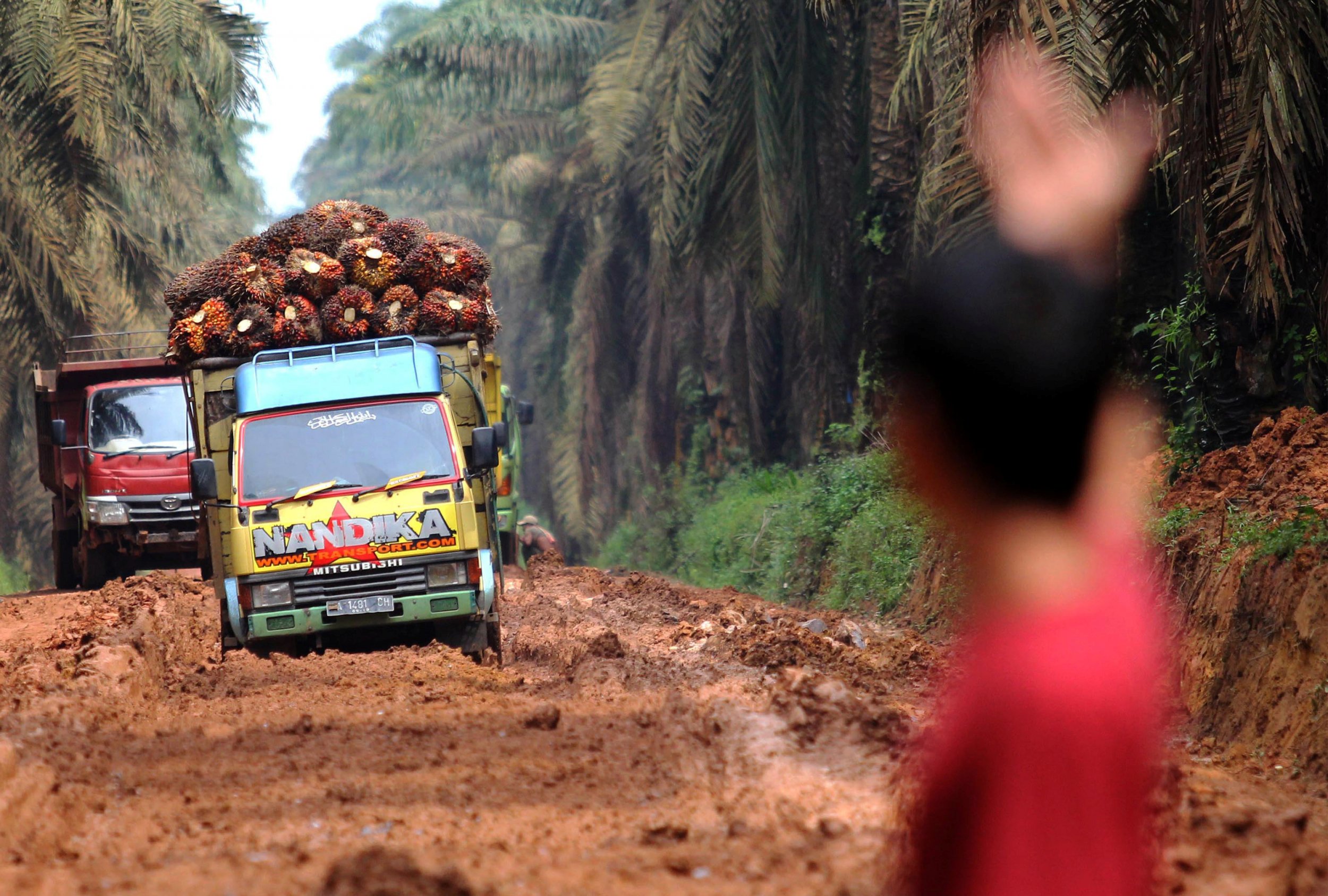 While you're chowing down on chocolates in celebration of Halloween, keep in mind there's an ingredient in your candy that could be linked to labor abuse, deforestation, and destroying the habitats of tigers, elephants and rhinos.
It's called palm oil, a widely used type of vegetable oil. And the culprit of the destruction is often companies who can't always trace back the palm oil's origins.
Most of the world's palm oil comes from Indonesia, where oil palm fruits are harvested to extract the oil. To make room for plantations, rain forests are cleared, often displacing communities from their homes and destroying habitats for tigers, elephants and rhinos.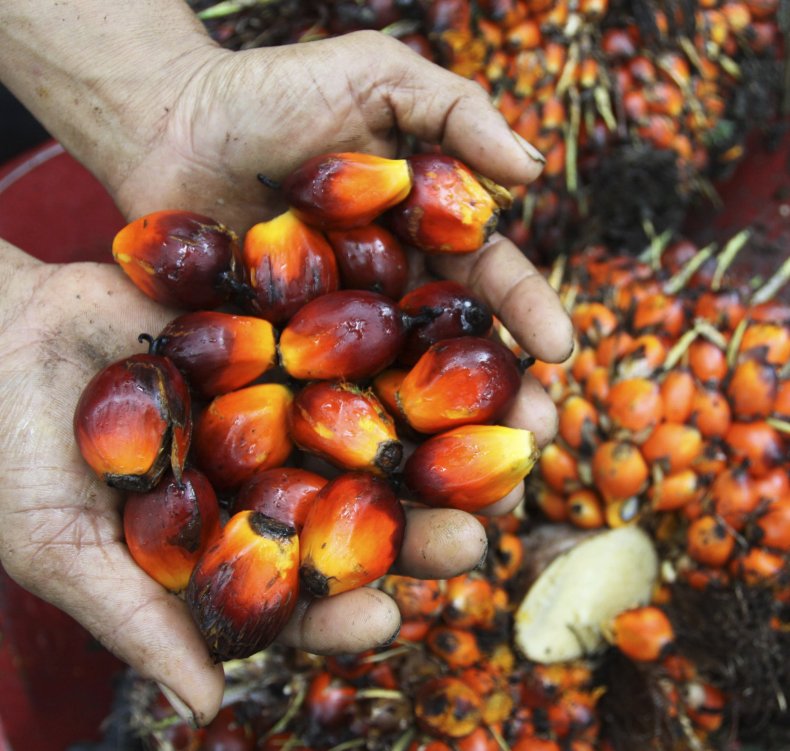 Palm oil is in "every room in your house" as Laurel Sutherlin, a spokesman for Rainforest Action Network, described it. It's in half of the packaged products sold in U.S. grocery stores, according to the organization, including ice cream, cookies, crackers, instant noodles and chocolate products.
"It's pretty impossible to avoid at this point," said Sutherlin.
That's why RAN's focus is to eliminate "conflict palm oil," which is associated with habitat destruction, deforestation and human rights abuses, said Sutherlin. Public pressure has placed responsibility on companies to better source palm oil.
"We're not in a place yet where consumers can trust that when they go out and buy these products, they're going to be free of palm oil that affects these terrible abuses," said Sutherlin.
Companies including Nestlé, Hershey's and Mars have made various pledges to increase the percentage of palm oil they're able to trace back to plantations, but deadlines have been pushed back and promises broken, as reported by The Guardian on Saturday. Two-thirds of Nestlé's palm oil, 14 percent of Hershey's and 40 percent of Mars's is traceable back to the plantation, reported The Guardian.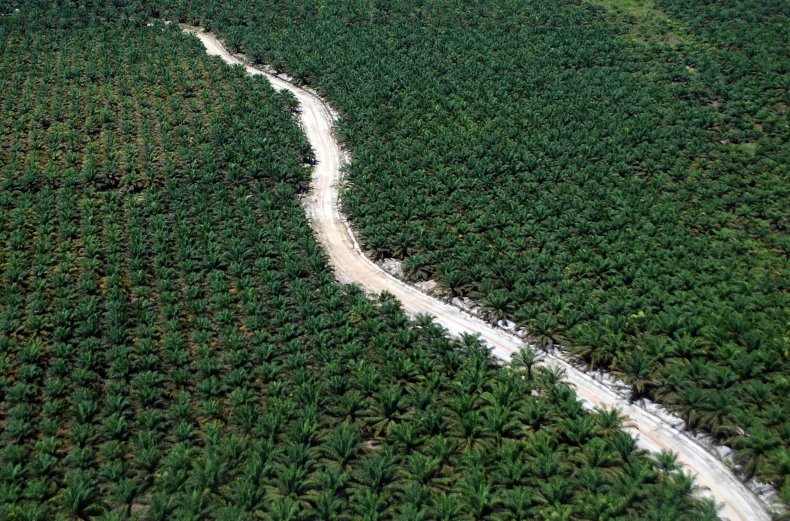 The companies "can't make verifiable statements if they can't trace it," said Sutherlin.
On the Indonesian island of Sumatra, 6.5 million acres of tropical forests were officially protected by Indonesian national law in 2008. Even so, industries continue to expand into the last wild habitat in the world where orangutans, elephants, rhinos and tigers coexist. In the northeast lowland rain forests, an estimated 200 out of fewer than 1,700 Sumatran elephants rely on this specific area, according to a 2016 report from RAN.
Oftentimes, the forests are cleared in places where communities have lived for generations, displacing rural communities and indigenous peoples, said Sutherlin. The best way to preserve forests and ecosystems is to respect the land rights of the people who depend on the forests for their livelihood and water, he added.
"They're the best stewards of the land, and they themselves will protect it from the destruction from other sources because they depend on it for their livelihoods," he said.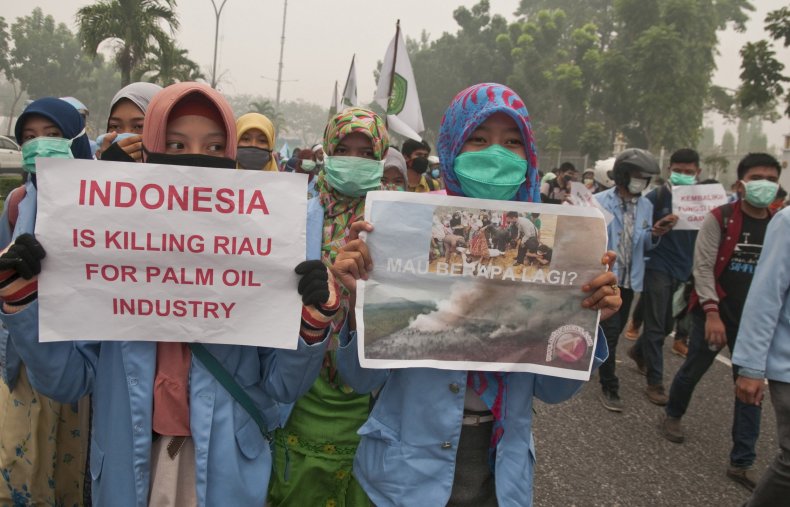 In areas where forests have already been destroyed and lands taken from local communities and indigenous peoples, labor abuses on palm oil plantations are also a concern. Another 2016 RAN report found several workers from Indofood—a PespiCo partner—were paid less than that district's minimum wage, protective equipment from pesticide spraying and fertilizer application were often not provided or otherwise bought on their own expense, and workers' children often worked on the plantation to help meet unrealistic quotas.
Millions of acres of rain forests also serve as a mitigator of rising global temperatures by soaking up greenhouse gases. Without these rain forests, climate change can be exacerbated.
A study published last week in Biogeosciences found land surface temperatures in the Jambi province of Sumatra increased by 1.05 degrees Celsius in the past 16 years. The study argued that deforestation for cash crops including palm oil and rubber caused the rise in temperatures.
It's a "perfect storm" of environmental and social abuses, said Sutherlin. "But it doesn't have to be that way." Public pressure through contacting companies directly could be more effective than boycotting without direct explanation, he said.
That's some food for thought while you're trick-or-treating this Halloween.