Ingrid Michaelson Sheds Her Cute Image on 'Human Again'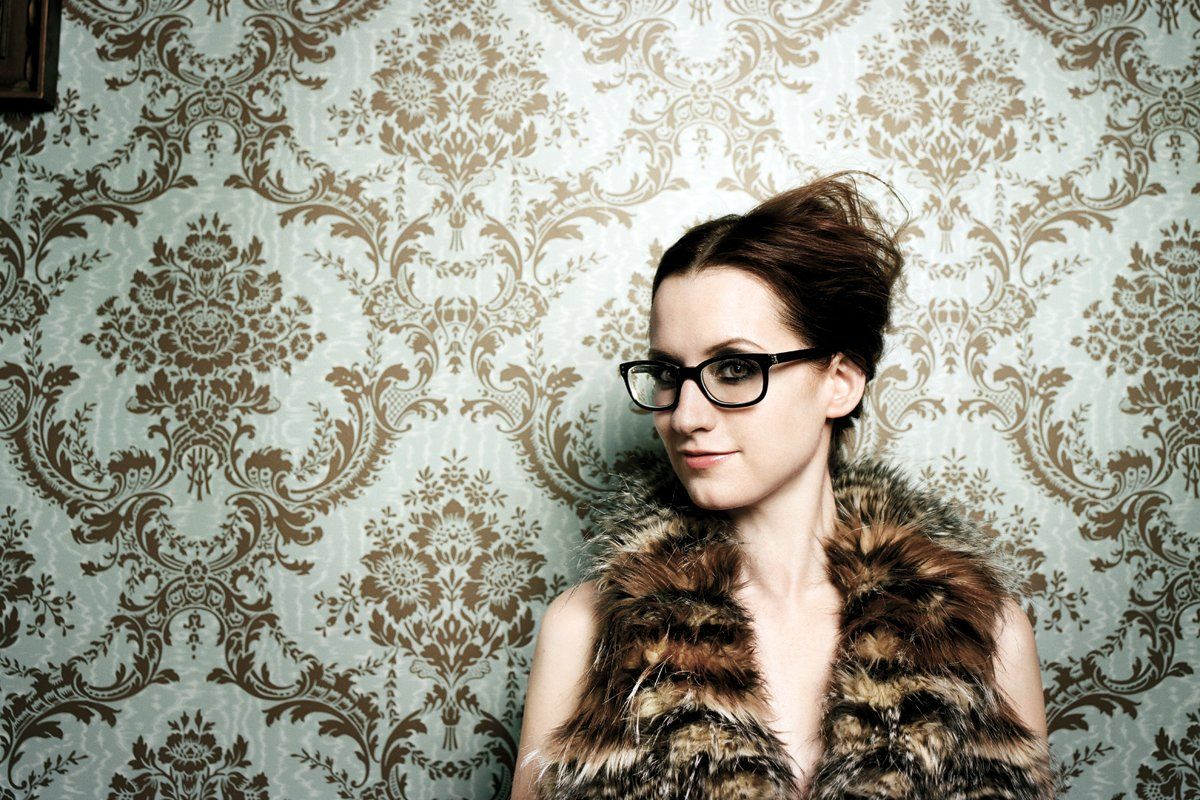 Ingrid Michaelson is ready to make a change. The folk-pop singer has built a lucrative career—and extensive fan base—on quirky little love songs and an air of accessibility. But, she says, she's done with being the ukulele-strumming girl in the glasses.
It's been five years since Michaelson was discovered via MySpace, and in that time, the Staten Island–raised 32-year-old has achieved enviable commercial success. She may not yet be a household name, but her songs are all over the place: the catchy little ditties in Old Navy ad campaigns; the background music in weepy episodes of Grey's Anatomy and Parenthood; and, most recently, the sweet, melancholic soundtrack in the trailer for last year's other indie darling, the film Like Crazy.
But her fans—and they are a besotted bunch—adore her for her openness as much as for her infectious little love songs. She is famously chatty during her live shows. And there's an endearing intimacy about her online presence: she posts photos of her dog's paws, writes status updates riddled with exclamation points and emoticons, and tweets about getting crumbs in her bed. It all reads as if written by a friend you've had forever—the one who's mildly obsessed with baked goods.
Last fall, she took to the Internet to deliver a more serious message, in the most adorable way imaginable. She donned a sock puppet—also named "Ingrid"—wearing a purple beret. "I wanna talk about my new album," "Ingrid" said. "I've got some serious dark shit in me. Everyone is like, 'She's so cute, she's so cute.' You know what? Fuck that! The record, it's not cute. It's loud."
The puppet didn't lie—Human Again is definitely a departure. "My father asked me where all the ditties were," she laughs. "I don't think, you know, a tampon commercial is going to come knocking on my door anymore."
On this album, her famed ukulele has been replaced with a full orchestra, the minimalistic melodies with soaring vocals. "I'm older," she explains. "It feels a little false to be like 'deedle deedle dee.' And a little pathetic." Her first single, "Ghost," is loaded with angst compared to "The Way I Am," her breakout song from 2007—the video for which has been viewed nearly 9 million times on YouTube.
It's those avid viewers that Michaelson was intending to warn. "There's definitely going to be the backlash," she says with a sigh. "There's always going to be that section that just like me and my piano or ukulele, and that's not what this record is. But what are you going to do?"
She probably shouldn't worry too much. For all her talk of a secret dark side, Michaelson is indisputably adorable. So is her new husband, fellow musician Greg Laswell, whom she married last summer in Maine. Ditto for their dog, a 9-year-old border terrier named Shep Proudfoot. One recent wintery afternoon, the family could be found ensconced in their fourth-floor Brooklyn walk-up, with Michaelson padding around in her socks, baking cranberry whole-wheat buttermilk biscuits, and sipping a cup of tea. Dark? Hardly.