'Inhuman and Degrading': Two Women Caned in Courtroom for Attempting Lesbian Sex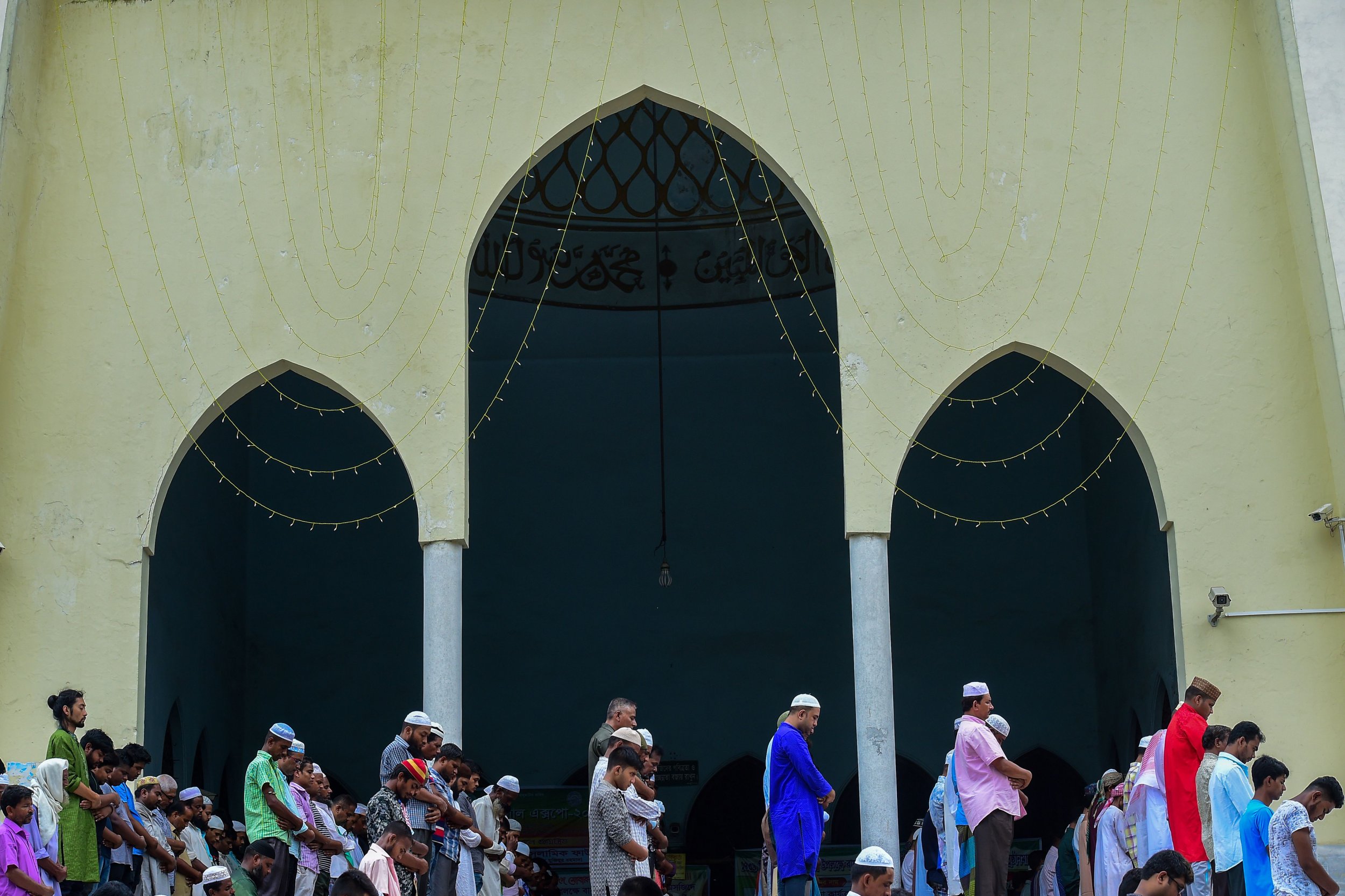 Two women—who were found guilty of attempting to have lesbian sex—were caned in Malaysia's conservative state of Terengganu on Monday for breaching strict local Islamic laws.
At around 10 a.m., the unnamed women, age 22 and 32, both dressed in white and wearing headscarves, were canned six times each as they sat on stools at the Terengganu Sharia High Court, reported Agence France Presse. The younger woman broke down into tears during the caning, while the older woman showed no reaction.
The punishment was witnessed by dozens of people inside the packed public courtroom, sparking outrage from activists who have deemed the punishment "inhuman and degrading." The incident reportedly marked the first time two women have been canned by authorities in Malaysia for attempting to have sex with each other.
Human rights activists have since voiced their concerns that the case will set bad a precedent for the LGBTQ community in the Muslim-majority country.
Thilaga Sulathireh, an activist from the Malaysian rights group Justice for Sisters, condemned the government after witnessing the caning from inside the courtroom. "The punishment was shocking and it was a spectacle," she told The Guardian. "For all intents and purposes, it was a public caning."
"This case shows a regression for human rights," Sulathireh continued, "Not only for LGBT people but all persons because corporal punishment affects all people."
Authorities arrested the two women in April after they were found engaging in sexual acts in a car parked at a public square. Last month, they pleaded guilty to attempting to have lesbian sex and were sentenced to six whips and fined $800 each.
In a statement, Graeme Reid, director of the lesbian, gay, bisexual and transgender program at Human Rights Watch, said that the sentence was the "latest blow to Malaysia's LGBT community, which had hoped for better protection under the new government.
"This prosecution and punishment will only fuel the recent wave of homophobia and transphobia in Malaysia," he said.
Amnesty International echoed Reid's sentiments. "[It is a] dreadful reminder of the depth of discrimination LGBT people face in the country and a sign that the new government condones the use of inhuman and degrading punishments, much like its predecessor," they said, reported AFP.
In Malaysia, sex between women is illegal under Islamic laws. However, the country's minorities of ethnic Chinese and Indians are not subject to the rule. Under the country's legal system, Islamic courts have jurisdiction over religious and family matters for its Muslim citizens.