Injured Climbers Stranded in 'Treacherous' Conditions as Rescuers Scramble Up Oregon's Mount Hood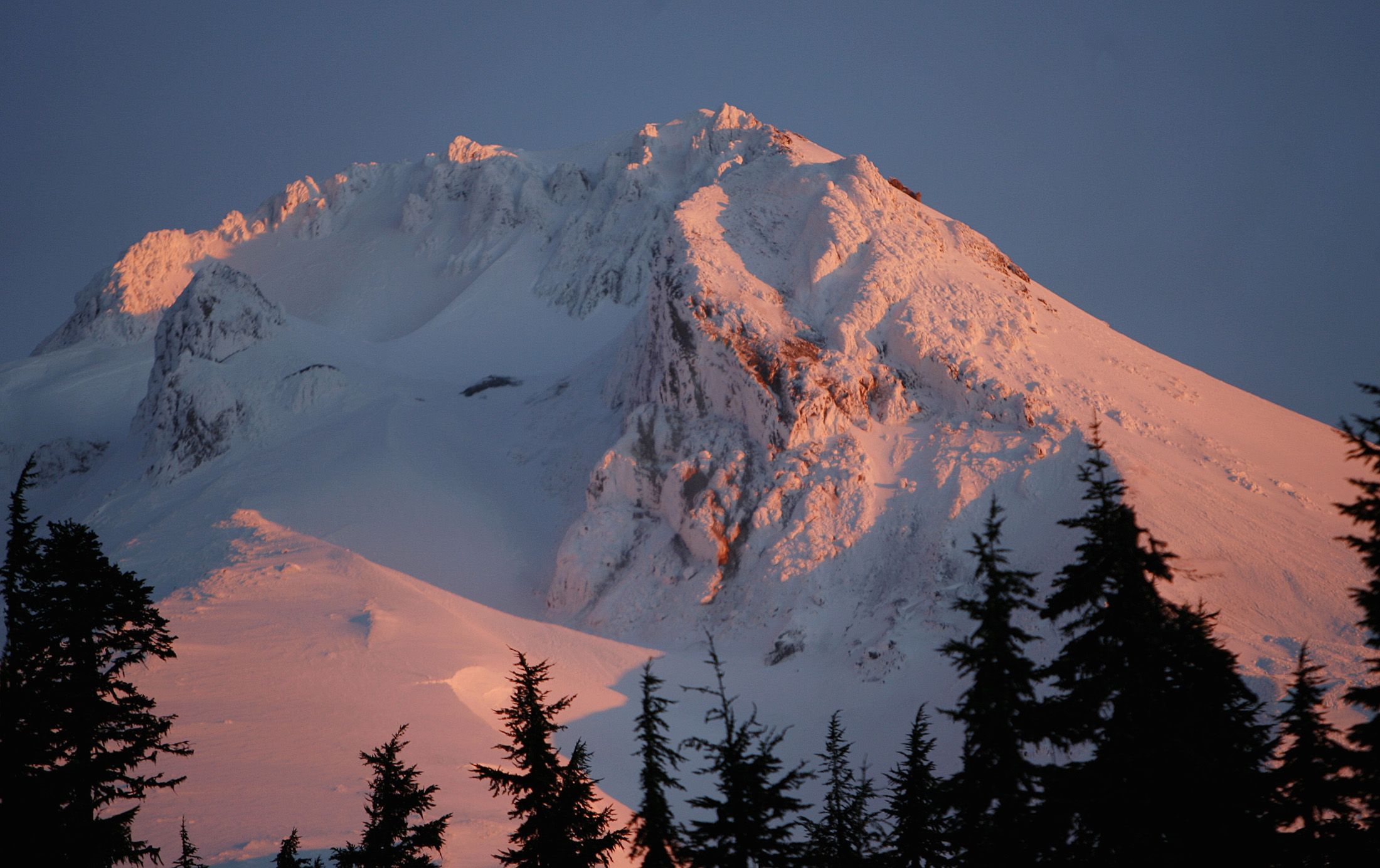 Climbers on one of Oregon's tallest mountains are stranded in "treacherous" conditions as rescuers attempt to reach the group, local authorities said on Tuesday.
Two injured climbers got stuck on Oregon's Mount Hood on Tuesday, while one had been airlifted to nearby Legacy Emanuel Hospital. Four more climbers were stuck, and about 40 rescuers were attempting to reach them all. The two injuries were separate incidents, the Clackamas County Sheriff's office posted on Twitter.
"It's treacherous," Sheriff's Sergeant Brian Jensen told local station KATU. "There's a lot of fallen rock and ice, which is normal when you have freezing overnight and it gets so warm during the day."
One of the climbers had fallen 700 feet on the back side of Hogsback, according to the Sheriff's office, and then was airlifted by the Oregon Guard. Another helicopter was deployed from the naval air station late Tuesday afternoon.
The weather is expected to become more dangerous for the climbers still there, according to the National Oceanic and Atmospheric Administration. The mountain will see 1 to 3 inches of snow and wind chills of minus 1 degree. More snow will fall on Wednesday morning, with gusts of wind as powerful as 44 miles per hour.
Mount Hood is 11,239 feet tall and is Oregon's tallest mountain. It spreads over 92 miles and is located in the state's northwest corner. The dormant volcano is home to five ski areas and a popular hotspot for many of the state's ambitious climbers and hikers.
People have died before on the mountain––most commonly from falls or hypothermia. At least 27 people have died on Mount Hood since 2002, according to Portland Mountain Rescue, a non-profit volunteer search and rescue organization. Prior to that, at least 130 people died on the mountain between 1896 and 2002.