E.R. Visits Make Memorial Day Memorable in Bad Way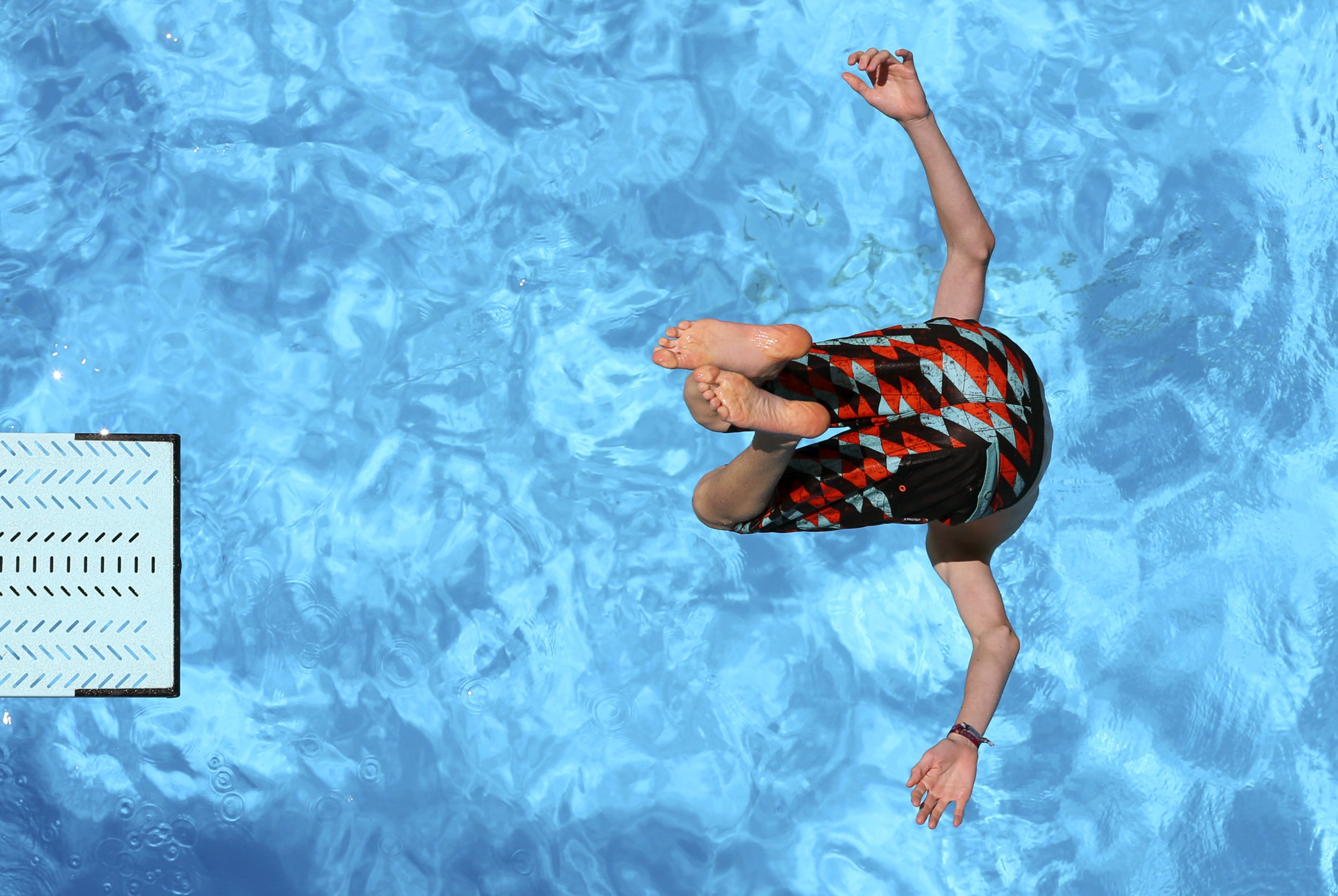 Memorial Day marks the official start of summer in the U.S. As a general rule, people tend to get into much more trouble during days off, especially when temperatures rise. Extended periods of time spent outdoors present ample opportunities to sustain injuries (or hurt others). It brings new meaning to the sentiment of enjoying careless summer days when they're spent in an emergency room.
From drowning to food poisoning to amusement park ride whiplash, here are some injuries (or worse) that can put a real damper on your summer fun, and your family's.
Swimming pool games.
In recent years, a number of alarming reports have emerged about the frequency of recreational swimming deaths. According to the U.S. Centers for Disease Control and Prevention, drowning is the fifth most common cause of unintentional injury and death in the U.S. Many of these swimming-related accidents are a result of games played in pools.
This week, the CDC highlighted a drowning case that occurred in a New York City public pool. After intentionally holding their breath before submerging themselves underwater, two healthy, young men fell unconscious and later died. This phenomenon is known as hypoxic blackout, or shallow blackout syndrome, and it often occurs as a result of breath-holding competitions or underwater distance swimming. The New York City Department of Health and Mental Hygiene, along with the New York State Department of Health, later identified another 16 cases of death that were the result of such behavior.
Taking a deep breath and holding it underwater lowers the body's carbon dioxide level, and that suppresses breathing reflexes. This ultimately can cause a swimmer to lose consciousness when the oxygen level fall below a certain threshold. The report serves as a cautionary tale for why it is essential to play it safe while in the pool.
Recreational vehicle (mis)use.
No surprise here: People get into more automobile accidents on holiday weekends, often a result of run-of-the-mill carelessness such as combining driving with drinking or texting. Bicycle safety is also a serious problem. In the year 2013, there were some 800 cyclists killed in accidents and an estimated 515,000 injuries related to two-wheeler use, many of which occured in the warm summer months.
But there's also an uptick in injuries and deaths caused by less common vehicles. Reports analyzed by the U.S. Consumer Product Safety Commission show that during the four days of the 2012 Memorial Day weekend, there were at least 14 deaths and an estimated 2,750 emergency room visits resulting from use of all-terrain vehicles (ATVs).
Bad grill behavior.
Nothing says summer like putting some burgers on the grill. Unfortunately, efforts to create a festive meal often result in tragedy. According to the U.S. Fire Administration, there are an average of 6,500 fires that occur each year due to careless use or faulty home grills. The report finds that 29 percent of these fires occur on courts, terraces and patios of homes, while 21 percent start with grills that are placed on exterior balconies or porches. The National Fire Protection Association offers tips to help keep your grilling safe.
Underage drinking.
A study conducted by the Drug Abuse Warning Network found rates of emergency room visits for injuries related to underage drinking increase by 11 percent on Memorial Day weekend. The study, based on statistics from the Substance Abuse and Mental Health Services Administration (SAMSHA), found people under age 21 who used both alcohol and illegal drugs together were 27 percent more likely to land in their local E.R. on the holiday weekend compared to other days. This amounts to 199 E.R. visits per day during the three-day weekend, compared with 156 visits on almost any other day.
Amusement park fun.
A ride on the Tilt-a-Whirl or roller-coaster is a great way to jumpstart summer fun. But amusement parks also can result in injuries that are far from amusing. According to the Center for Injury Research and Policy at the Research Institute at Nationwide Children's Hospital in Columbus, Ohio, more than 70 percent of amusement park ride injuries happen in May through September. These include trips and falls on park grounds, whiplash and both serious and minor accidents on the rides themselves.
Food poisoning.
When not sufficiently refrigerated, raw fruits and vegetables and meat can contain harmful bacteria that is likely to cause serious illness. Each summer, the U.S. Centers for Disease Control and Prevention reports multitudes of cases of salmonella and e.coli food poisoning, many of which are likely to occur because park goers and barbecuers fail to keep food cool and often under-cook raw meat. The CDC offers helpful resources to prevent your summer party from becoming a lesson in food safety preparation.