Ink Made From Smokers' Lungs Convinces Some to Quit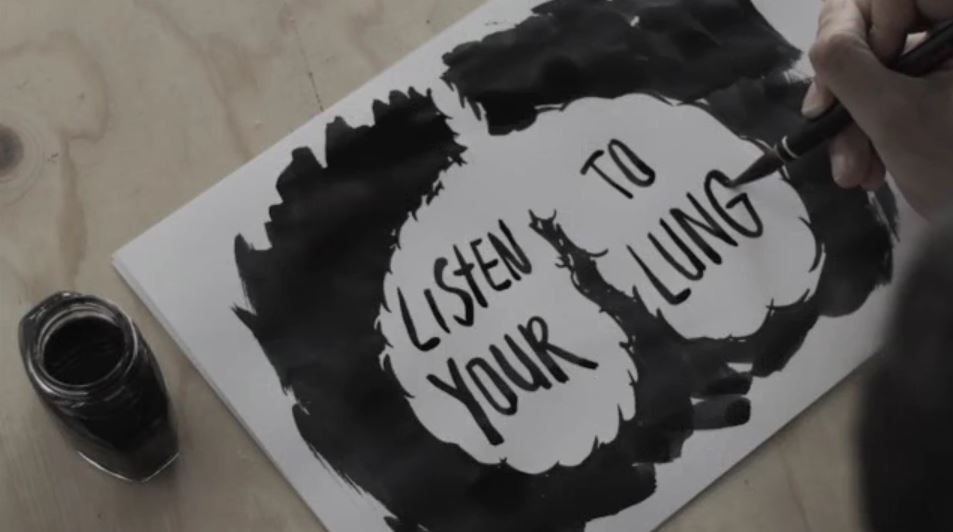 A campaign by a Thai health group uses an unusual medium to convince people to give up cigarettes: ink made from the lungs of longtime smokers.
The Thai Health Promotion Foundation, an autonomous government agency that promotes a "healthy lifestyle," collaborated with ad agency BBDO Proximity Thailand and Bangkok-based Chulalongkorn University to make ink from the char in donated lungs. They created a number of ads using the material (as you can see in the video below) and gave out samples of the material at events around the country in 2014 called "The Black Lungs Ink," AdWeek reports.
The experiment seems to be working: Compared with last year, five times more people have signed up for the health foundation's program to quit smoking (so far this year, presumably), according to the video.
A large number of people smoke in Thailand, creating a burden on the health care system. According to the government, 47 percent of men and nearly 3 percent of women smoked in 2011, a total of 13 million adults or 24 percent of the population. In the United States, just under 18 percent of adults smoke cigarettes.
Smoking is also a financial burden on Thailand. Thai people spend more than 10 percent of their income on tobacco products. That's perhaps one reason why 54 percent of Thai smokers have thought about or planned to give up the habit, the government says.