'Psychotic' Inmate Reportedly Rips Out and Eats Her Eye After Not Taking Medication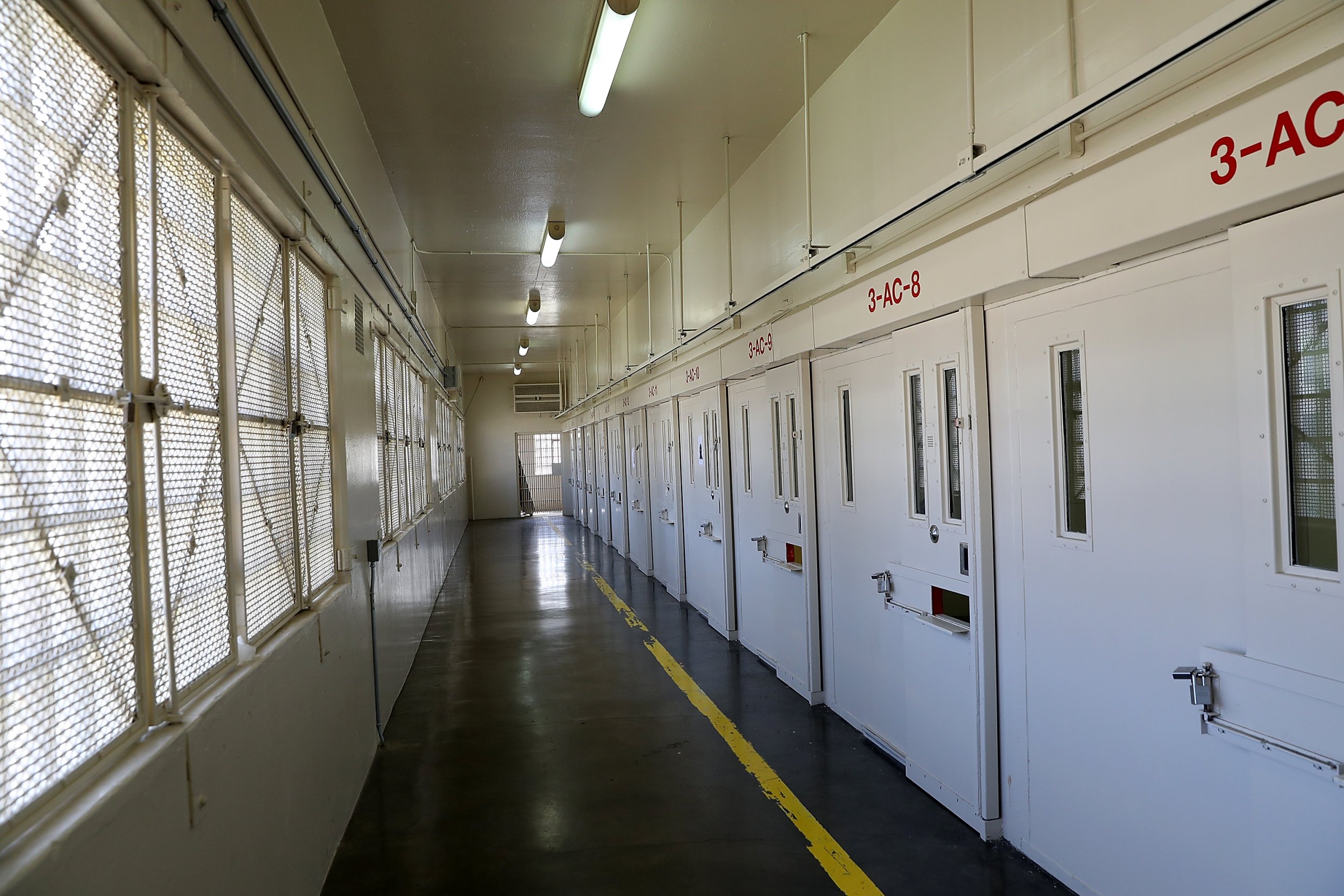 After screaming every 15 minutes for four hours, a California inmate lay on the floor and ripped out her eye, the Los Angeles Times reported.
Guards entered the cell, but the woman, identified only as Inmate Patient X, had reportedly already swallowed her eye.
The inmate, housed in the California Institution for Women in Chino, had not received medication, even though she was listed as "psychotic." The patient had exhibited she needed medication, but the psychologist who evaluated her did not call a psychiatrist.
A report written by chief psychiatrist for the prison system Dr. Michael Golding, which was publicized last week, described the events and alleged a broader pattern of mistreatment and neglect of inmates needing mental health care. The report says the California Department of Corrections and Rehabilitation has covered up problems with the system's mental health care. It was filed as part of a decades-long lawsuit against the state, which says that psychiatric care in prison is a constitutional right.
"The tragedy is that any competent psychiatric physician or general medical physician would have medicated the patient, and likely the patient's eye would still be in her head had that happened," Golding wrote.
The report and related records say that corrections personnel "reset the clock" when inmates are transferred to a new facility, meaning they might not see a psychiatrist for nine months, according to the Associated Press. This period is three times longer than legal requirements allow.
The findings also say that patients talk to doctors in a prison yard, rather than in a confidential space, inhibiting the ability to speak freely about mental health concerns.
CDCR pushed back against the claims in the report. "The department strongly disagrees with this individual's allegations, and looks forward to a fair and thorough review and hearing of all the facts," said Vicky Waters, press secretary for the CDCR.
"We have worked closely with lawyers representing prisoners, as well as the court appointment monitors, for many years to improve the mental health of inmates, and our dedicated and well-trained staff will continue to provide appropriate care and treatment."
After the release of the report, U.S. District Judge Kimberly Mueller said Monday she plans to appoint an investigator to determine whether state officials lied about the level of psychiatric care they provide in prison.
The investigation would be able to look at records to evaluate Golding's claims, according to The Sacramento Bee.
A 2017 study from Stanford Law School notes the prevalence of inmates receiving care for serious mental health disorders in the state prison system has increased 150 percent from 2000 to 2016.
'Psychotic' Inmate Reportedly Rips Out and Eats Her Eye After Not Taking Medication | U.S.