Colorado Inmate Says He Was Used As 'Guinea Pig' for Governor's Plane Safety Check
A Colorado inmate has said he was put in danger when he was transported in the state governor's airplane while it was being tested to make sure it was safe enough to fly.
Jefferson County inmate Dennis Rowe says he was described as a "guinea pig" when he was transported by the government plane to Prowers County in the southeast of the state to face charges over traffic offenses.
On January 10, Colorado state troopers escorted him aboard, telling him they needed to check to make sure the airplane was safe for Governor Jared Polis who had been inaugurated two days before.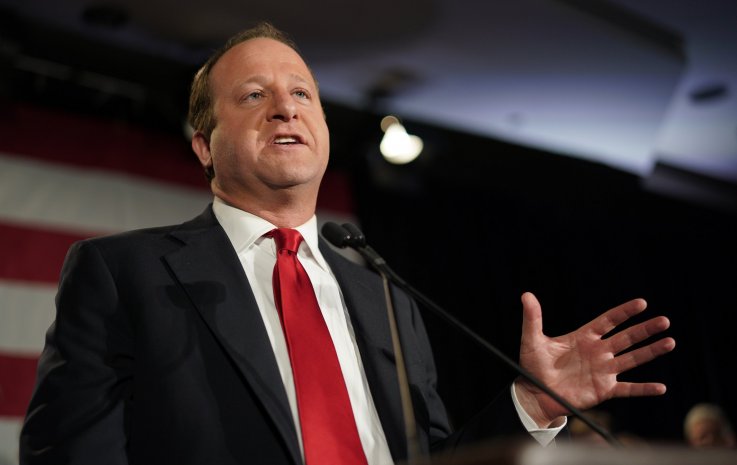 Rowe said he was told there had been "pressurization abnormalities" within the cabin in nine out of 35 flights. "They said I was kind of a guinea pig and I said, 'Kind of a guinea pig?' And he says, 'Yeah, we need to make sure the plane is going to pressurize above 18,000 feet before the governor rides on the plane,'" he told Fox31 Denver.
"I knew something was wrong. I knew the word 'guinea pig.' That was a red flag in my head," Rowe said. "I don't want to die in a plane crash. That's not something I want to do."
However, Major Tim Keeton of the Colorado State Patrol said there was no danger in flying the inmate and denied that the word "guinea pig" was used.
"I think a lot people don't understand aviation. And if they hear of any problem, they think the plane will fall out of the sky. And of course that's not the case with this," he said.
A camera was on board to see record if valves were working properly and flight records show the plane was flown at about 18,000 feet to monitor pressure readings. The plane was deemed safe to fly.
"Our troopers are very adamant that they did not at any point in time call him a guinea pig, that they were explaining to him what they were doing on the airplane and he drew that conclusion on his own," he told Fox.
State troopers used the governor's airplane to transport six inmates in 2018, and two so far in 2019.
The Federal Bureau of Prisons uses a fleet of aircraft to transport federal prisoners around the U.S. These are usually modified, small- to medium-sized jetliners that can carry between 50 and 100 inmates, according to the website Prisoner Resource.
Colorado Inmate Says He Was Used As 'Guinea Pig' for Governor's Plane Safety Check | U.S.