Inmate Planning Riot Used Hemorrhoid Cream to Break Jail Window
A Kansas inmate lit hemorrhoid cream on fire to create a hole in his jail window for smuggled contraband, according to an affidavit filed in Sedgwick County District Court.
The affidavit filed on July 22 uncovered details behind a plotted riot at the Sedgwick County Jail in Wichita, Kansas. After the window was broken on July 17, the Sedgwick County Sheriff's Office launched an investigation revealing so many crimes inside the jail that 169 deputies were sent to search the entire facility, said Sheriff Jeff Easter in a press conference.
'The Entire Story'
The court document detailed an interview with the unnamed inmate who broke the window. He agreed to tell a detective the "entire story" if he was transferred out of the county for his safety, which the Sheriff's Office agreed to.
The inmate said he was being bullied by the Vato Loco Boys (VLB) street gang for about a month. He had created about 20 shanks out of metal outlet covers and door striker plates for the VLBs, which he gave them in exchange for protection at the jail, he said.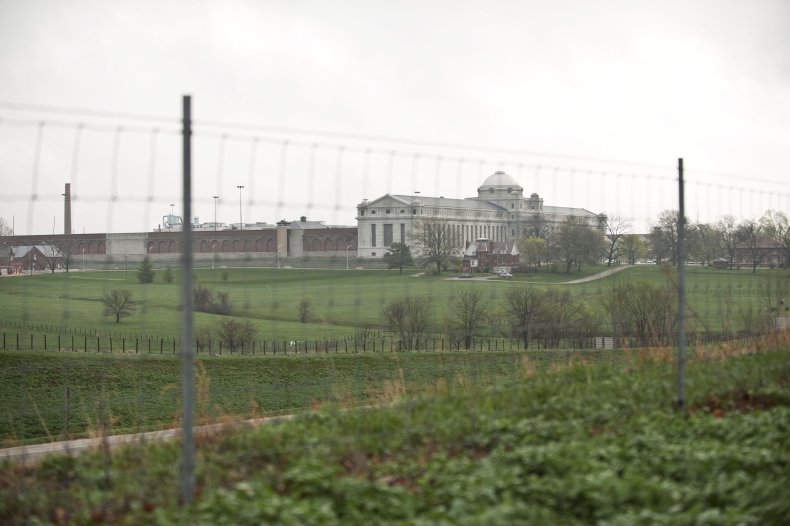 Eventually, the inmate was moved to a different cell. This cell's window could not be seen from the door and faced no obstacles outside. A riot planner directed him to make a hole in the window and threatened to kill him if he refused, he said.
The inmate explained that he "started to put the hole in the window by lighting hemorrhoid cream on fire and melting the plastic in the window," according to the affidavit. This process took him about three and a half hours.
While burning the hole, the inmate was caught by jail deputy Dustin Barnett. The deputy said the inmate was "going to get caught and get into trouble eventually," then left and did not do another round.
Once the window was softened, the inmate used a metal pipe and a chow tray to punch a hole through it, he said.
Another inmate had arranged for someone to bring two cell phones and drugs through the hole. A woman brought contraband to the window, which inmates smuggled in using a "rope out of torn linen from bed sheets."
According to the affidavit, Deputy Burnett witnessed all the inmates while they were pulling items into the cell, but walked away once again. One person told the inmate that Burnett was "benefiting from this too," he said.
Burnett has been arrested on suspicion of conspiracy to traffic contraband into a correctional facility, attempted trafficking of contraband in a correctional facility, and official misconduct.
Newsweek reached out to the Sedgwick County Detention Bureau for comment.
It's not the only jailbreak incident this year.
On July 9, two inmates escaped from River City Correctional Center in Cincinnati, Ohio, through a window that staff had found broken three days earlier and temporarily fixed with plywood. One of the inmates, Thomas Cromwell, was shot dead by police after barricading himself in a hotel room.
Another inmate, Gonzalo Lopez, fled from a Texas prison transport bus before he was captured and killed by police on June 2.
And in May, a North Carolina inmate was mistakenly allowed to walk free because of a filing error.