Inmates Are Often on the Front Lines of Fighting Wildfires, But Most People Don't Know
Along with the hundreds of professional firefighters battling the flames of most wildfires are inmate firefighters who also risk it all just to help.
To bring attention to inmate firefighters, one Twitter user shared an image of her partner in his firesuit in a smoke-filled area, Wednesday.
"My partner was an inmate firefighter for most of his sentence. Was paid $3 a day. Loved the work. It was extremely dangerous but said it made him feel productive. Inmate firefighters are frontline, but we don't get shown these images. Thank you to ALL firefighters out there," the post read.
Inmate firefighting is a volunteer position that prisoners can only apply for if they exemplify non-violent behavior and comply with prison rules. And, of course, they must be physically fit.
The service, which also serves as a rehabilitation program, dates as far back as World War II, according to the California Department of Corrections and Rehabilitation [CDCR], during which inmates were allowed to live in conservation camps throughout California to help out firefighters. Currently in California, there are 43 camps in operation in which inmate crews get training from Cal Fire officials to respond to natural disasters like floods and wildfires. Inmates are also trained to perform search and rescue missions.
About 3,700 inmates work at conservation camps throughout the state and some 2,600 of them are fire-line qualified.
While the program saves California taxpayers about $100 million thanks to the nearly 3 million hours of response to fires and other emergencies provided by inmate firefighters, according to the CDCR, the wages and credits people earn from their services are menial. Inmates receive about between $2.90 and $5.12 per day.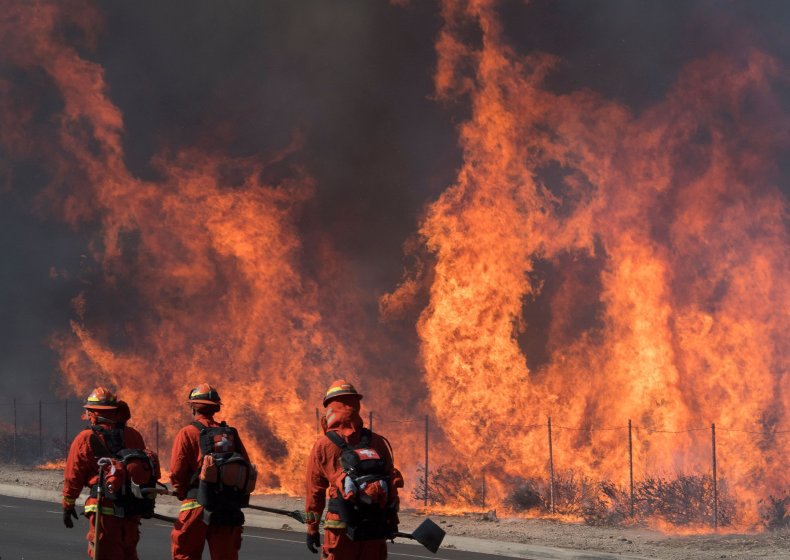 In the past, inmates involved with the program struggled to get job placements with California fire departments due to their felony records. However, the state is making efforts to change that.
In 2018, CDCR, Cal Fire and the California Conservation Corps launched a Firefighter Training and Certification Program in Ventura County that offers additional advanced training to former offenders who worked as inmate firefighters while serving sentences. That particular program was designed to help increase former convicts skill levels to increase their chances of gaining full-time employment with environmental agencies.
Then in 2019, California lawmakers passed a bill that allows convicts to join the California Firefighter Joint Apprenticeship program, which gives them the opportunity to get jobs as firefighters upon their release.