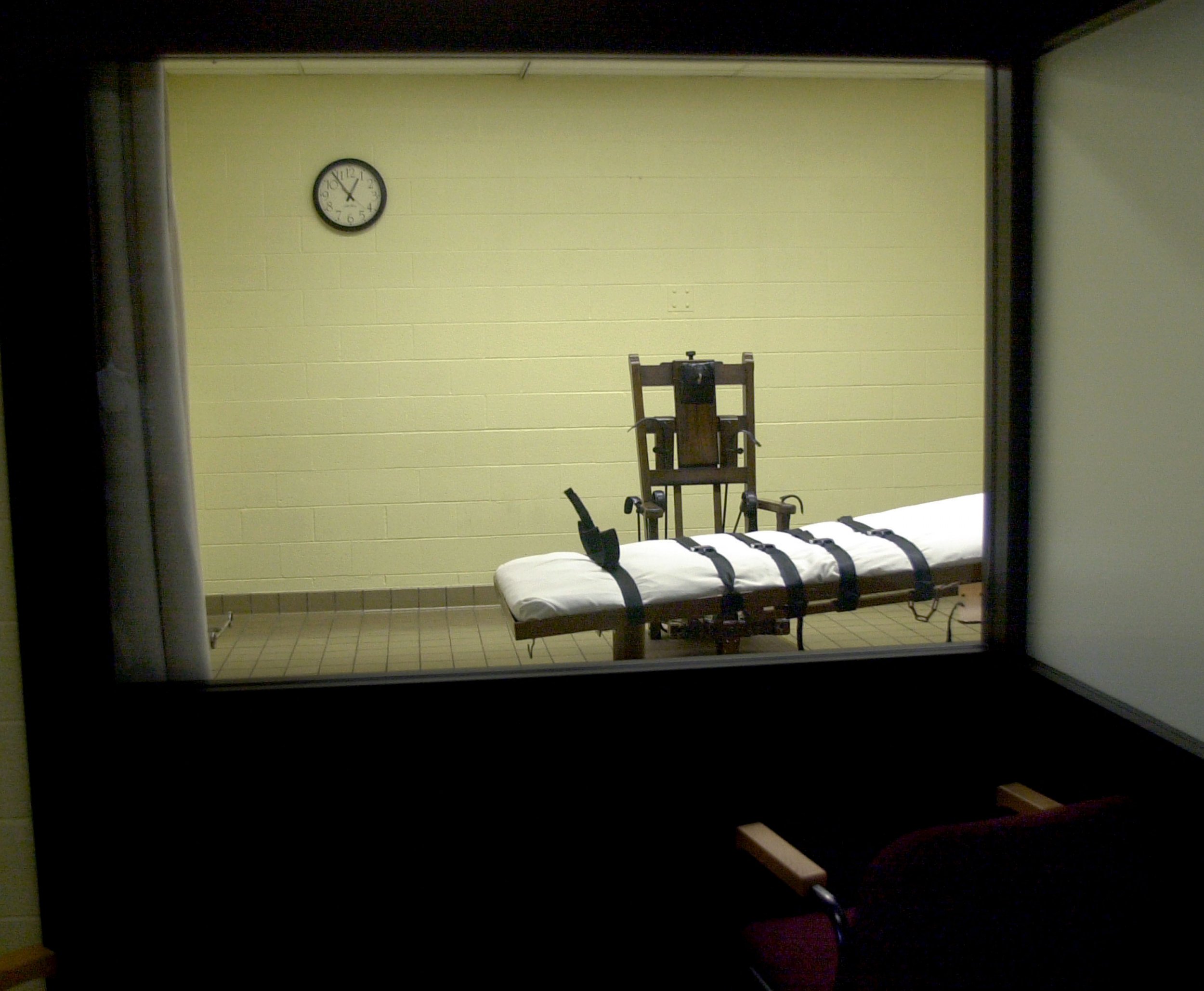 A Nevada death row inmate who was convicted of two murders has asked a judge to be executed.
Scott Dozier told judge District Judge Jennifer Togliatti that he wants to die as soon as Tuesday.
"I am very clearly, loudly and with the interest of abundant clarity saying, 'No, I'm not going to change my mind,'" he said in a video conference Wednesday. "I am still resolutely steadfast in this."
The convicted killer, who has spent more than nine years on death row, first asked to be put to death in a two-page letter to the judge in 2016. Since then, he's held firm to his desire to die, and his lawyers have spent the year working to guarantee a painless death for their client.
The 46-year-old inmate landed on death row after he was convicted of killing 22-year-old Jeremiah Miller. Authorities found Miller's torso stuffed in a suitcase in an apartment complex trash container in 2002.
The two met when the victim was attempting to obtain methamphetamine pills. Friends of Dozier later told police they had seen body parts in his hotel room. Police suggest that Dozier killed Miller over a $12,000 debt. During the investigation, police also found another body in the Arizona desert that they said Dozier dismembered.
Dozier's defense team had previously argued that a drug mogul was responsible in Miller's death, not Dozier.
Togliatti said Wednesday that Dozier should have "dignity of death." Nevada requires lethal injections for executions, and the state's department of corrections during a hearing Thursday will address whether a paralytic drug will be used on Dozier. Togliatti had discussed removing the drug from Dozier's injection over concerns that it could cover up movements related to pain.
The ACLU launched a petition last week demanding that the governor put a stop to Dozier's "experimental execution," which could be performed with a mix of drugs never previously used. The advocates fear it could end up being a botched execution, and the ACLU is arguing that the state has not released enough details on its plan to execute Dozier.
"Without more details about the state's plan, it is not clear if the execution will be humane or violate the Constitution," the petition says.
Togliatti had asked Dozier in July if he had any concerns about the drugs used in executions, after several states have had issues with their lethal injection methods.
"Quite frankly, your honor, all those people ended up dead, and that's my goal here," Dozier responded.
In 2014, for example, Oklahoma death row inmate Clayton Lockett was pronounced dead after 45 minutes that included the inmate twisting his body and trying to speak.
Dozier's lawyers said they had no issue with two of the drugs used in the injection: diazepam and fentanyl.
Dozier's death would mark the first execution in Nevada since 2006, according to the Las Vegas Review-Journal.Dozier said he wants to die on Tuesday, which would give him enough time to attend to his personal needs and those of his family.