Inmates are Dying in Connecticut's Prisons Due to Medical Negligence
Staff shortages, widespread mismanagement and poor quality of care has caused medical negligence that has led to inmates dying in Connecticut's prisons, even well after medical workers have been alerted of their illnesses.
On July 8, state officials agreed to pay the family of 19-year-old Karon Nealy $1.65 million. An inmate in a Connecticut prison, Nealy died in July 2015 from complications from lupus.
Connecticut is the only U.S. state where its Department of Correction (DOC) runs its prison medical system and lawyers have argued that a mismanagement of this system and staff shortages led to the death of Nealy and other inmates. The Nealy settlement marked the end to a three-year legal fight.
Nealy in 2014 was convicted of attempted assault and violating a protective order, and was given two years in prison. He entered Manson Youth Institute (MYI) in Cheshire in September that year, and records show that when he arrived in jail, he appeared healthy.
He later submitted several complaints to medical staff, and saw University of Connecticut (UConn) Health doctors and nurses 11 times, the records show.
Doctors saw he had symptoms of hair loss, sore throat, rashes, headaches, intense joint pain, loss of appetite, fatigue and a potentially dangerous blood condition. However, on nearly all sick calls, Nealy was treated with Motrin, a simple anti-inflammatory drug available over the counter in pharmacies.
Dr. Gerald Valletta, the doctor assigned to MYI at the time of Nealy's death, was scheduled to see him in June 2015 but didn't keep the appointment because nurses at the prison failed to share Nealy's full chart, court documents show. For a healthy 19-year-old man, blood sedimentation rate is expected to be between 0 and 15 millimeters per hour.
A blood test seen by Newsweek shows Valletta signed off on a blood test for Nealy on May 29, 2015, which revealed his blood sedimentation rate was 82 and marked as high. No action was taken until nearly a month later, when Nealy's cellmate told a corrections officer that he needed urgent medical attention. Nealy was found in his cell in an altered mental state, with no control over his bowel or bladder, rapid pulse and lethargy.
The teenager was taken to the University of Connecticut Health Center on June 25 and died there 31 days later. He was due to be released from prison that September.
State lawyers argued that medical workers had not noticed anything suspicious that suggested to them that Nealy had a serious medical condition, but the judge disagreed, saying his symptoms indicated otherwise. Newsweek contacted Valletta for comment.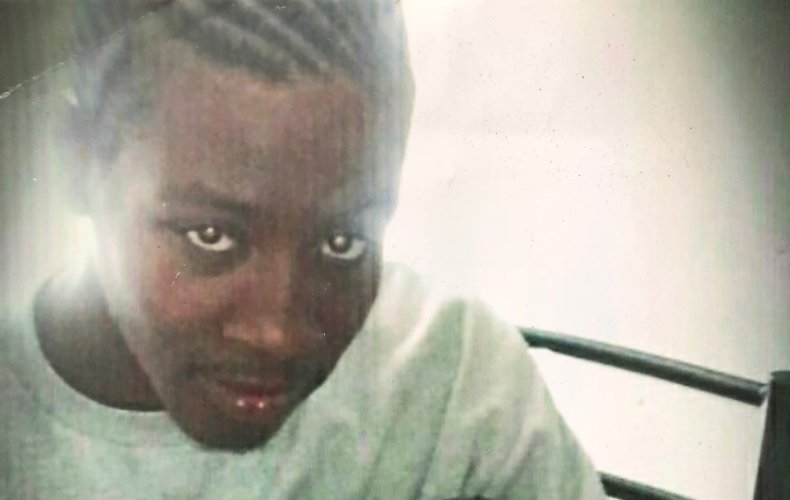 Internal emails seen by Newsweek suggest that DOC officials themselves have acknowledged the dire staff shortages. In July 2017, Dr. Joseph Breton, who replaced Dr. Kathleen Maurer as medical director with the DOC in 2018, sent several emails criticizing the department's health system.
In the emails, Breton complains about the lack of staff and implores that another medical prescriber "assists us during this crucial time."
"There is no way possible we can meet the 'community standards of care' nor the care of the 'correctional medical health care' guidelines with such limited resources," he warned in the email, adding that "I have 60 labs to review, I am splitting hospital 4, hospital 2, 15 clinic patients booked, mandatory URC and have to catch up on mandatory emergency sick call follow up from the weekend."
He said that although it was possible to finish all that work on one's own, it would reveal "a sub-standard" of care.
"We are actually creating more work for ourselves without having the adequate amount of staff. This system is set up for failure."
Breton resigned a short time later, only three months in the role. Newsweek contacted Breton for comment.
There have been many other cases of medical negligence in state prisons. In August 2018, Connecticut agreed to pay $1.3 million to Wayne World, a former inmate for whom prison staff delayed the identification and treatment of his skin cancer, despite him showing clear symptoms in prison. World died in 2020 of skin cancer.
Tiana Laboy had to give birth to a baby in a prison cell toilet in 2018 at the York Correctional Institution, Connecticut's only state prison for women in Niantic, because she did not have adequate medical care. Her lawyers alleged that she was denied medical care and when she required it, and treatment was also delayed.
Case filings show Laboy repeatedly told prison staff that she had stomach pains between February 6 and February 13, 2018, but officials allegedly did not take the complaints seriously, partly due her mental health conditions. She sought medical care three times in February 2018, days before she gave birth, but court documents showed that no tests were carried out to determine whether the pain was from pre-term labor.
On February 13, Laboy got up in the morning to use the toilet and ended up delivering her baby into the bowl. A prison officer eventually found her standing over a pool of blood holding a crying infant, which was born around a month premature.
Case files allege that Michelle Fiala, the nurse who was assigned to help Laboy, denied receiving calls from correction officers that day, but CCTV suggested otherwise. The nurse also said she gave Laboy an inspection, but security footage revealed she was only in the medical facility for 10 minutes.
Fiala also allegedly dismissed being alerted by another employee that the Laboy had blood clots before her delivery. Minutes later, the report alleges, officers discovered the baby had been delivered and they declared a medical emergency. Laboy reached a settlement for an undisclosed amount with the state of Connecticut last December. Newsweek contacted Fiala for comment.
Kenneth Krayeske, a civil rights attorney who acted for Laboy and Nealy's family, believes that the medical negligence still exists in Connecticut prisons for multiple reasons.
"First, as of right now, the CT DOC is the only DOC in the country that runs its own medical system. All 49 other states either contract with for-profit or not-for-profit external health care providers (like Corizon or state university medical schools). When CT DOC fired the University of Connecticut Health Center, it kept all the same doctors and nurses, and now there is no oversight," Krayeske told Newsweek.
"Despite the large prison population, the state government regularly underfunds the health care system. Everyone in prison management knows this leads to understaffing, which in turn leads to things like Karon Nealy's case falling through the cracks. When you combine that with the general prejudice amongst prison COs and health care providers that anyone in prison who seeks medical attention is not sick but bored or faking it to talk to women nurses, bad outcomes happen," he added.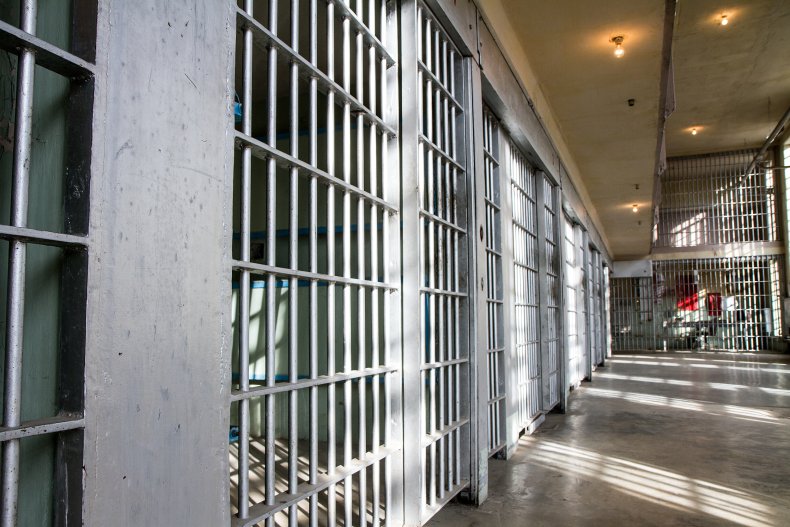 A DOC spokesperson told Newsweek that Nealy and Laboy incidents took place when the health care services were provided by a now defunct division of UConn Health known as Correctional Managed Health Care. The DOC took over responsibility of the health services in July 2018 and since then, "the Agency continues to strive to improve the quality of care that it provides to those under its supervision."
The DOC has since hired a chief operating officer to oversee all of the Agency's Health Services, and a chief medical officer was also hired.
"Thanks to aggressive and continuous recruitment efforts, there are currently 78 more health care professionals employed by the Department of Correction than there was in January of 2019," the spokesperson said. "On top of the ongoing recruitment efforts, the Agency also utilizes health care staffing agencies to further bolster the Health Care Unit's staffing compliment."
However, there have been other shocking incidents since, such as the case of Patsy Camera, who sued the DOC for misdiagnosis and improper treatment of a rare form of cancer.
His lawsuit says that Camera was diagnosed with stage 4 nasopharyngeal carcinoma while serving a 14-year sentence for first-degree robbery and unlawful restraint, several months after he first reported his symptoms to his prison doctor.
He was later found incontinent in his cell babbling nonsense because a tumor the size of a baseball had eaten through his brain plate. The tumor was found two months before and his symptoms were ignored. He later died on March 9, 2019, aged 54, leaving behind two daughters and one son.
Krayeske said cases of medical negligence in Connecticut's prisons could be cut down if the DOC increased funding for medical care, and brought in an outside provider to help it like with other states.
"That outside provider would also be subject to CT Department of Public Health inspection and oversight. Right now, there is no one but the part-time legislature overseeing this executive branch mess," the attorney said.
Krayeske also called on the DOC to reduce the prison population in the state, noting that back in 1980, there were only 3,000 inmates in Connecticut. There are currently around 9,000, but in 2009, there were 21,000.
"These numbers represent an over-reliance on prisons and a warehousing of people. Prison health care is much more manageable with prison populations that are in line with our international counterparts like Germany and France," Krayeske said.
The DOC spokesperson noted that the increase in staff numbers coincides with a dramatic reduction on the number of prisoners.
Beyond the increase in staffing levels, the spokesperson said the department had implemented an electronic health record, and streamlined its laboratory and pharmacy providers to improve its service and save costs. It has also implemented of automated MOUD dispensing machines to eliminate the chance for human error when administrating medication.
"Overall, the CT DOC continues to work on providing the best possible health care for its incarcerated population," the DOC spokesperson said. "The staff of the DOC, health care and custody alike, should be commended for their dedication and commitment to keeping the incarcerated individuals under their care as safe as possible during the extremely challenging and unprecedented conditions brought on by a global pandemic."
Krayeske said much more needs to be done. "On a national level, the federal government is paralyzed, and I do not see the Democrats having the political will to repeal the Prison Litigation Reform Act of 1996. Litigation and the classic human rights tool of shame and publicity may be all prison reform advocates have right now."