Innocent Driver Killed in High-Speed Police Pursuit
A female driver died when a motorist fleeing the police crashed into her car even though cops had already given up the high-speed chase.
The fatal crash took place in the city limits of Fort Worth, Texas, on May 10.
An officer attempted to stop a car when its license plates did not match, but within seconds the vehicle was fleeing at high speed.
Officers quickly gave up the chase as the driver had committed only driving offenses, but he kept going at a high speed and crashed into a Nissan Versa, killing the female driver, officers revealed.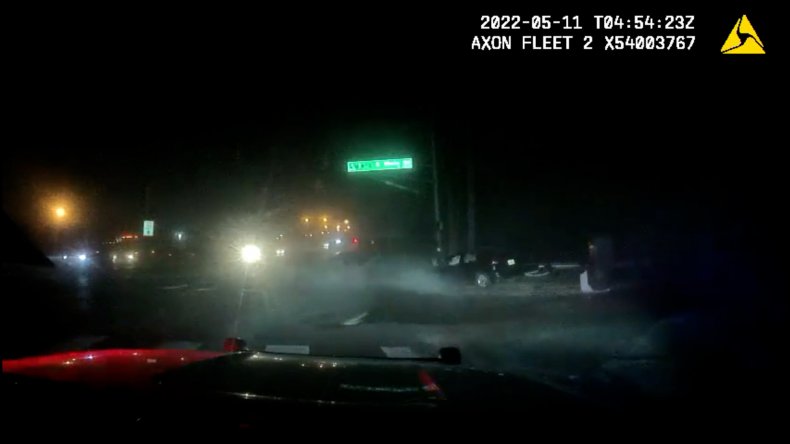 Euless City Police Department (ECPD) said in a statement on Wednesday: "On Tuesday, May 10, 2022, at approximately 11:53 p.m., an officer with the Euless Police Department observed a black Ford Focus traveling southbound on FM 157 in Euless.
"The vehicle displayed two different license plates. The front license plate did not return to the vehicle. The rear license plate showed to be expired September 2020.
"The officer initiated a traffic stop with emergency lights as the vehicle began to travel east on Trinity Blvd from FM 157. He activated his siren when the vehicle failed to yield.
"The vehicle began to quickly accelerate to evade the officer. Due to the vehicle committing only traffic offenses, the officer did not pursue the vehicle. He deactivated his emergency lights and siren and reduced his speed."
However, the driver of the Ford Focus continued east at a high speed.
The police said: "Approximately a half mile east from where the vehicle fled, the officer observed a bright flash of light at Trinity Blvd and Euless South Main Street in the city limits of Fort Worth."
The officer reported that the Focus driver had crashed into a Nissan Versa and a utility pole just up the road.
The officer witnessed the suspect fleeing on foot before coming across a male passenger trapped in the Focus.
ECPD said: "As the officer approached the intersection, he observed the suspect vehicle had crashed. He saw the driver exit the driver's side of the vehicle and flee southbound.
"There was a male passenger found still trapped inside the suspect vehicle. The officer then observed another vehicle, a white Nissan Versa, had been struck by the suspect vehicle.
"The officer approached the Nissan Versa and observed a female driver who was unresponsive.
"Additional Euless officers arrived on scene and began life-saving efforts until Medstar arrived to provide medical aid."
The police said they promptly detained the Focus driver, adding that the woman, reportedly in her 20s, died of her injuries and that they are "investigating the fatality accident."
This story was provided to Newsweek by Zenger News.