Walmart Shooting Between Two Women Injures Bystander—Police
An innocent bystander was shot inside a Walmart when a brawl between two women at the store ended with one repeatedly trying to shoot the other but missing her intended target.
Police rushed to the scene and officers delivered the wounded female shopper to paramedics as officers searched for the shooter and her intended victim who had both fled.
Investigators are now trying to piece together what happened at the Walmart near 35th Avenue and Bethany Home Road in Phoenix, Arizona, at 8 p.m. on Sunday night.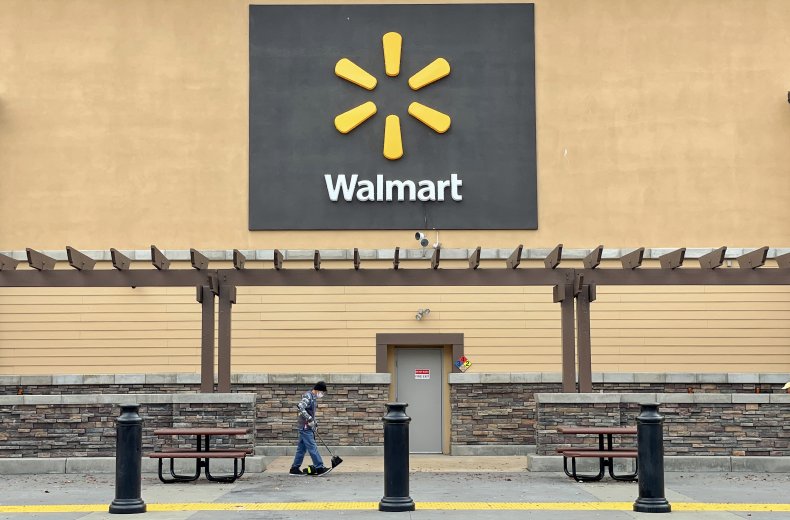 Sergeant Philip Krynsky of the Phoenix Police Department told Newsweek: "Officers responded to a call of a shooting inside the store. When they arrived they learned an adult female suffered a non-life-threatening gunshot wound. The victim was extricated from the store to fire personnel. Officers conducted a search of the business and no other victims or suspects were located.
"After speaking to witnesses and reviewing surveillance video, officers learned there was a physical fight between two adult females. During the altercation, one of the females pulled out a firearm and fired multiple times. The suspect appeared to have missed the intended target and struck the victim, who was unrelated to the altercation. Both females involved in the altercation ran off before police arrived."
The victim, whom police told Newsweek was shot in her "lower extremities," was taken to the hospital for treatment.
A Walmart spokesperson declined to comment on the incident, telling Newsweek that the company was "referring all press inquiries to local law enforcement, as they have a complete and up to date report."
The shooting at the store comes just two months after a 16-year-old McDonald's worker was shot dead inside the Phoenix restaurant's bathroom during a fight on a weekday morning.
In January, a 16-year-old Wendy's employee was shot in the head in Phoenix during a disagreement with a customer over barbecue sauce. The teenager survived emergency surgery on his brain, but his family faces an anxious wait to see what effect the injury will have on his cognitive abilities.
And a mass shooting saw five police officers shot and four others injured by shrapnel while they were responding to reports of a shooting at a home in South Phoenix in February. During the incident, someone inside the home placed a baby outside, but as officers approached to try to move the child to safety, the suspect opened fire on them. The wounded officers were all taken to hospital, where all were expected to recover from their injuries. The suspect, 36-year-old Morris Jones, was killed during the incident.
According to the Gun Violence Archive, a database that collects information about shootings across the United States, 34 people in Arizona have died after suffering a gunshot wound since January 1 of this year. Some 15 of those were in Phoenix.
Update 05/11/22, 11:50 a.m. ET: This article was updated with comment from Sergeant Philip Krynsky of the Phoenix Police Department.